Expert Customized Brochure Printing Services
Your Complete Brochure Printing Company.
Partner with AlphaGraphics Today and Discover High-Quality Custom Brochure Printing Services.
Make an Instant Impression.
Our complete brochure services are cost-efficient and will meet or exceed your project objectives. Brochures are perfect for point-of-purchase applications, trade shows or direct mail marketing. Ask an AlphaGraphics professional today about our comprehensive solutions:
paper substrate selection
Ensure your custom brochure is a successful marketing tool that gets results.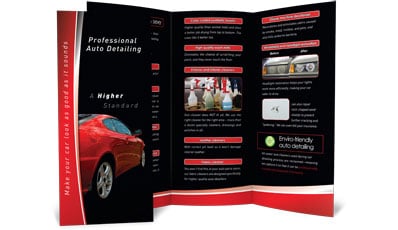 Full-Color or Black & White Printing.
Choose from high-quality black and white, full-color or spot-color Pantone® printing. Our digital press and high-speed offset printing systems will reproduce your brochure photos, copy and illustrations exactly to your project's specifications.

Flexible Folding & Finishing Choices.
Choose from half-fold, tri-fold, accordion fold, Z-fold, quarter fold, four panel fold, gate folds or your own custom fold using common trim sizes such as 8.5″ x 11″, 8.5″ x 14″, 11″ x 17″ and 11″ x 25.5″. Ask how specialty finishing services such as custom die-cuts or UV coating can help make your final brochure product get noticed.

Get Started with Brochure Printing Today
Contact an AlphaGraphics Professional Today to Start Your Brochure Project.
Print Management and Fulfillment
Ask an AlphaGraphics professional today how custom print management and fulfillment services can reduce costs by standardizing your print procurement workflow. We offer digital print-on-demand (POD), reduced inventory commercial printing solutions, online ordering, kitting, pick-and-pack and more.
Increased Speed to Market
AlphaGraphics workflow solutions in custom brochure printing, bindery, finishing and fulfillment ensures optimized productivity and increased speed to market. Our workflow is based on ISO 9001:2008 standards and incorporates lean manufacturing philosophies which allows you to schedule and distribute print products efficiently.
Value-Added Marketing Services
Develop a targeted and effective message on your next brochure project with AlphaGraphics marketing services. From expert layout and design services to custom product design and marketing strategy— we can help your brochure printing project get results. Contact an AlphaGraphics professional today to learn more.
Get Started Today and Discover Complete Brochure Printing Solutions.