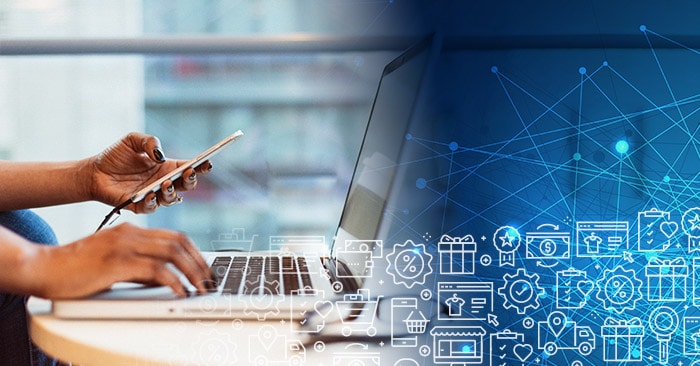 As a business scales it needs to develop new ways to become as efficient as possible. Enhanced efficiency will dramatically influence the bottom line. A company's quest for improved efficiency often leads to the implementation of Web-To-Print (W2P) solutions as part of its overall business and marketing strategy.
What exactly is Web-to-Print?
Web-to-print is a technology application for print procurement and fulfillment that facilitates easy online ordering of print products and print fulfillment services, accessed anywhere at any time.
An important part of W2P is the online portal, also known as a storefront. The portal is a user-friendly front-end interface where customers can order a variety of customizable pre-designed print materials. The available products are specified to the unique needs of the client. They typically include a range of brand-specific business collateral such as business cards, letterheads, brochures, postcards, flyers, envelopes, catalogs, posters, direct mail campaigns, and more as required by the client.
A web-to-print portal does not require advanced print knowledge or design skills to use. Customers log on, choose the products they want, utilize automated tools to modify these products to their needs and place their order. The customizable elements generally include basic variable information such as names and contact information. Portals also provide detailed information about order history, pricing, invoices, tracking, and fulfillment.
The typical user is unaware of what it takes to build their online portals (and that's the beauty of it). The technology of web-to-print systems happens behind the scenes. Commercial printers, such as AlphaGraphics Seattle, invest significant resources developing and maintaining the technical infrastructure that supports W2P solutions. It's one of the many ways we provide unique, customized services that directly benefit clients.
We build dedicated portals that are capable of handling all of a business's print marketing and procurement needs. In addition we have an entire team of customer service professionals, technical experts, and account managers committed to making the process as painless as possible.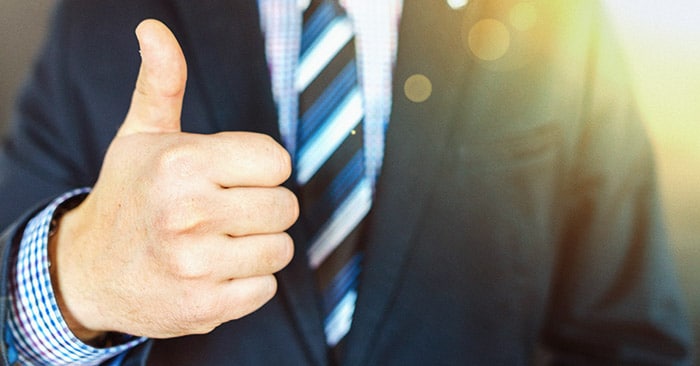 The Benefits of Web-to-Print
There a many reasons why an organization might want to utilize web-to-print technologies. The main benefits of W2P solutions are:
Safeguard company assets and brand
Standardize and control company-wide print materials
Simple fast print ordering
Streamline fulfillment
Control print buyer / user access
Secure online payment processing
Reduce costs
Improve operational efficiency
Online print proofing and approval system
Control inventory
Easily customize pre-designed print templates
Track order history and associated costs with advanced accounting integration
Fast turnaround times
Dedicated business portals with customized online experience

What types of companies can best utilize Web-to-print?
Based on our state-of-the-art Web-To-Print technology platforms we are able to meet the needs of a wide range of businesses. W2P solutions we provide range from basic (for clients with standard needs) to highly complex and customized (for clients who require multiple levels of systems integration between their procurement systems, third party applications and the AlphaGraphics Seattle print production and fulfillment platform).
Companies such as Zillow, HomeStreet Bank, and City MD are among the many large-scale organizations that have turned to us to develop W2P solutions to meet their distinct print challenges. Examples of clients with standard W2P applications include Seattle Housing Authority, Childhaven and Car Toys. While each client's needs, and site, is different, they all benefit from increased ordering efficiency, ease-of-use and, typically, cost-savings.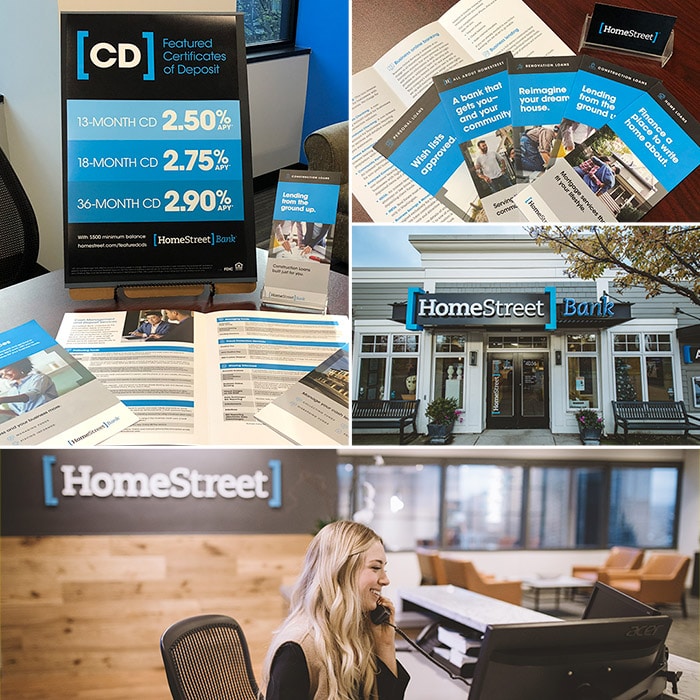 Conclusion
Web-to-print is a service that many of our clients don't know a lot about, or know that we offer. If you'd like to know more about W2P, request an online demo, or want help evaluating if your company is a good candidate to utilize our W2P technology, please get in touch with your account contact.