AlphaGraphics Seattle is Seattle's premier commercial print services provider.
Located near the waterfront next to the Olympic Sculpture Park, our Seattle office is our main headquarters. It's the hub of operations, hosting our state-of-the-art 48,000 square foot printing facility.
No job is too big, no job is too small — we have everything you need to make your project a success.
AlphaGraphics Seattle Is Your One-Source Print Shop
Digital Printing • Offset Printing • Large Format Printing • Sign and Graphic Installations • Bindery Services • Mailing and Shipping • Fulfillment • Design Services • Marketing Services • Technology Solutions
AlphaGraphics Seattle
3131 Elliott Ave Ste 100
Seattle, WA 98121
Mon - Fri: 8am - 5pm
(206) 448-9100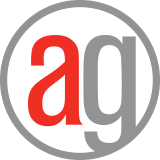 What Our Clients Are Saying
"We have been using AlphaGraphics for seven years and they have always taken excellent care of our print needs.  We simply could not be happier!"
Michele Lee McMullen
Zumobi
"Amazing, hands-on customer service that makes me happy to recommend AlphaGraphics Seattle to the rest of my team."
Alex McEntire
Amazon
"Very easy and friendly to work with; quick results with a great product!"
Victoria Mehren
Special Olympics Washington
"Working with AlphaGraphics has been seamless and works perfectly. I am not located in Seattle but I never need to worry about the status of my print jobs."
D'Amber Allen
Elite Media
"We have used AlphaGraphics Seattle for 5 years. Our Project Manager goes over and above to make sure that our needs are met and the print orders jobs are perfect and timely. "
Chris LeBlanc
FALCK
"AlphaGraphics is our go-to printer in Seattle. They have consistently delivered quality materials in a timely manner and helped with many last-minute projects. They are always a pleasure to work with."
Rebecca Steelman
University Of Washington
"AlphaGraphics Seatle always gets the job done and they get it done perfectly. I love the flow and efficiency of communication – it gives me a lot of confidence in them."
Mauri Dressman
Red Bull North America
"Being new to purchasing paper materials for our business's marketing and consumer product needs, the service AG provided on educating me on different types of paper, printing techniques, and how costs are affected has been incredibly valuable. The partnership on projects has been exceptional from a standpoint of brainstorming how to present our creative concepts and meet our financial goals."
Katie Oberg
Leafly
"Dealing with Alphagraphics is just about as good as dealing with a vendor can get. Thank you!"
Gregor Schmidt
Studio 5 Design
"AlphaGraphics Seattle has always been a pleasure to work with. I am constantly impressed with the friendliness of their sales staff, and the speed and quality with which our products are printed."
Stephanie River
Fantagraphics Books
"Friendly, professional, great follow through and very customer driven. The best help I have had from the printing industry in a long time! "
Kimberly Butler
F5 Networks
"Professional and excellent customer service is consistently provided. The finished products are always delivered ahead of schedule."
Noah Atkins
Seattle Housing Authority
"I am continually amazed and thrilled at how the entire AlphaGraphics Seattle team is totally focused on quality, efficiency, customer service and attention to detail."
Dick Rosenwald
Kline Galland