Your Complete Convention and Trade Show Materials Solution Company.
Partner with AlphaGraphics Today and Discover High-Quality Trade Show Material Solutions.
Custom Marketing and Promotional Products and Services.
Whether you need custom printed business cards, show dailies, postcards, brochures, catalogs, flyers, newsletters, sell sheets or branded promotional product ideas, we have the right solutions for your convention and trade show marketing needs. With our nationwide network of business centers, we can help distribute your trade show material quickly and cost-effectively. Ask an AlphaGraphics professional today how targeted direct mail, personalized microsites (PURLs), email marketing and QR codes can help get the word out to your exhibit audience before, during and after your convention or trade show.
Complete Trade Show and Convention Signage Solutions.
Make your exhibit stand out with our turn-key trade show and convention signage solutions.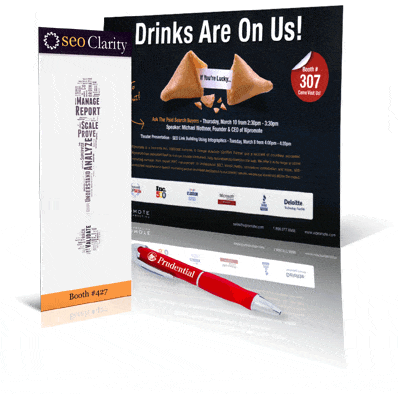 We offer a wide range of custom size, substrate, hardware, finishing and indoor/outdoor options. From custom, economy and interchangeable banner stands to high-impact sign, poster and banner printing we have the right solutions to meet your exhibit's marketing goals.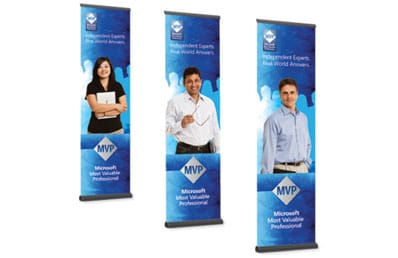 Get Started Today.
Contact an AlphaGraphics Professional Today to Start Your Trade Show Materials Project.
Shipping and Local Delivery Services
Ask an AlphaGraphics professional today about convention and trade show materials pack, ship and delivery services. We offer professional packaging including standard and custom packages, express or ground shipments and convenient local delivery services.
Commitment to Quality
AlphaGraphics workflow solutions in pre-press, printing and finishing ensures optimized productivity and increased quality. Our workflow is based on ISO 9001:2008 standards and incorporates lean manufacturing philosophies which allows us to meet or exceed your project's objectives with ease.
Value-Added Layout & Design Services
Whether you supply press-ready files or we design it, our experienced layout & design, creative and prepress team will ensure your convention and trade show materials projects are produced cost-effectively and according to your project specifications start to finish. We are a one-stop solution for your design, printing and marketing projects.
Get Started Today and Discover Complete Trade Show Materials Solutions.