In April Norwegian Cruise Line repositioned their luxury cruise liner, the Norwegian Joy, to Seattle. Norwegian Joy is now one of three ships in the Norwegian Cruise Line fleet that offer seven day cruises to Alaska this summer.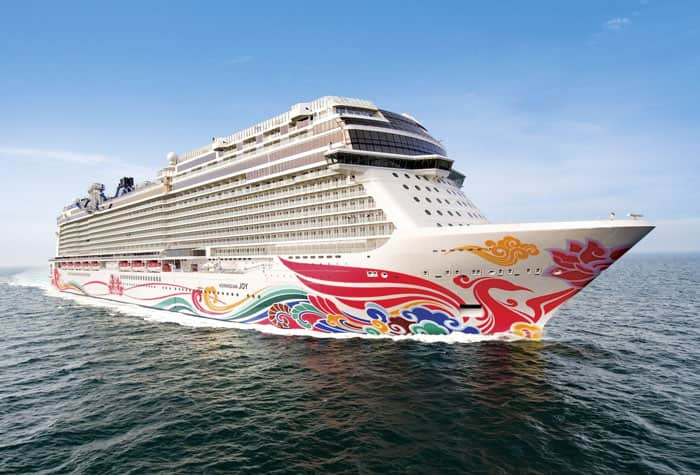 *photo: Norwegian Cruise Line
To help promote the momentous occasion, Norwegian Cruise Line partnered with us to print and install some large graphics on the windows of Seattle's Pier 66 cruise terminal.
The 1st surface graphics, printed on 60/40 perforated film, are installed on the exterior of the windows. 60/40 means that 60% of the material area is opaque, while 40% is open (covered in tiny holes).  The open area allows for one-way viewing from inside the building. Perforated window graphics are commonly seen on storefront windows and large vehicle windows (buses, commuter trains, etc.).
The main graphic is 244" long and 98" high. The secondary graphic is 66" x 66". The scale of the installation combined with the lush colors of the artwork make this graphic a real JOY to look at (see what I did there?!!).
You can see from the before and after photos that the overall impact of the installation is hard to ignore. If you find yourself near the Seattle waterfront, you should take a look for yourself. It is hard to miss.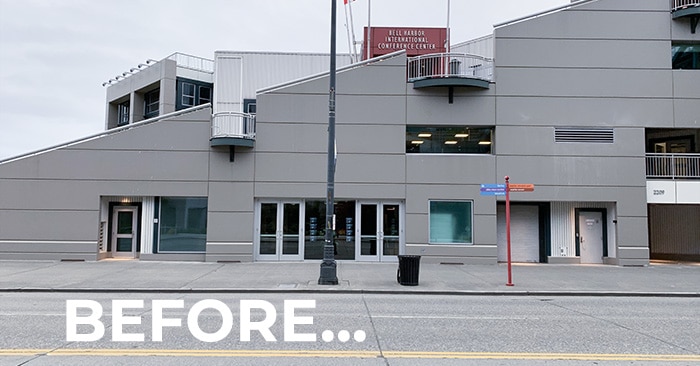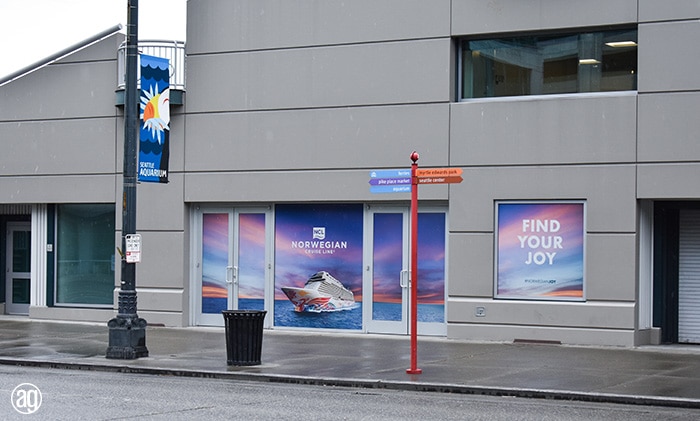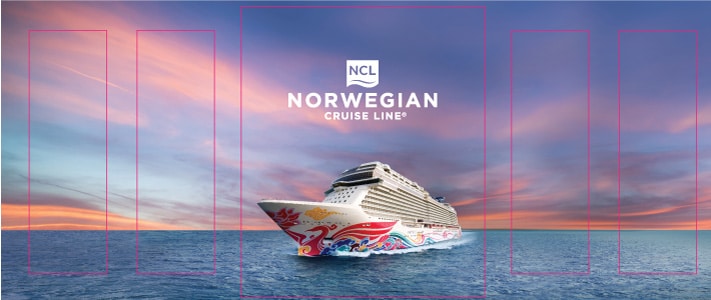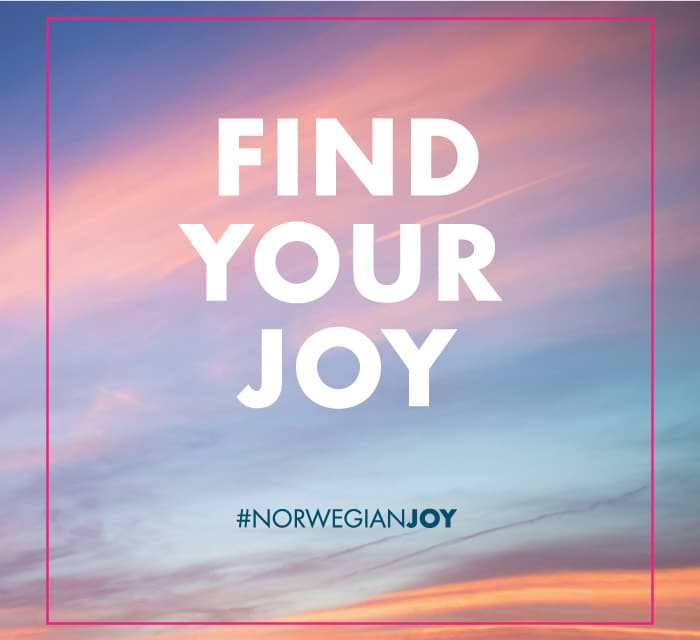 *artwork provided by Norwegian Cruise Lines