Located near the Alderwood Mall, AlphaGraphics Lynnwood delivers high-quality printing solutions for local businesses. We can help you make your impact with strategic print and marketing communications.
Like all our locations in the Puget Sound area, the Lynnwood branch provides quick turnarounds and great products. We're fully equipped to handle all your printing needs. When you partner with us, you partner with the print experts that will get you results.
Our Lynnwood office specializes in high-quality blueprint printing and scanning solutions. Get either full-color or black and white blueprints, professionally reproduced with precision. Perfect for architects, engineers and construction professionals.
AlphaGraphics Lynnwood Is Your One-Source Local Print Shop
Digital Printing • Offset Printing • Large Format Printing • Sign and Graphic Installations • Bindery Services • Mailing and Shipping • Fulfillment • Design Services • Marketing Services • Technology Solutions
AlphaGraphics Lynnwood
19011 36th Ave W Ste D
Lynnwood, WA 98036
Mon - Fri: 9am - 5:30pm
(425) 771-1140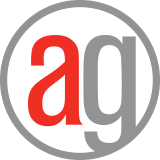 What Our Clients Are Saying
"The Lynnwood team is amazing. They were flexible and timely in making sure we were getting the project we needed for our event. They helped accommodate our vision and to stay within our budget. "
Kay Fantin
United Way of Snohomish County
"The Lynnwood Branch is great! They always come through on time, and when we need rushes they always execute to the best of their ability. They have great professionalism and always provide great service. "
Sheramie Degracia
Pro-Comm
"AlphaGraphics is the best! Always going above and beyond to ensure that we receive top quality. And we love the local aspect of your company."
Meg Stanton
Walters & Wolf
"It's always a pleasure to work with AlphaGraphics Lynnwood. Our sales representative is incredibly responsive, knowledgeable and great to work with."
Kimberly Williams
Everett Transit
"The employees of Alphagraphics Lynnwood go out of their way to accommodate, even with rush orders. They're very knowledgeable so I trust their opinion when deciding what type of paper to use, etc. When I pick up my order, no matter who helps me, he/she is always so friendly and my order looks amazing."
Diana Harris
EB5 Coast to Coast
"Tthe Lynnwood team is terrific — creative, professional and responsive. Working with them is a pleasure!"
Karen Crowley
Edmonds Center for the Arts