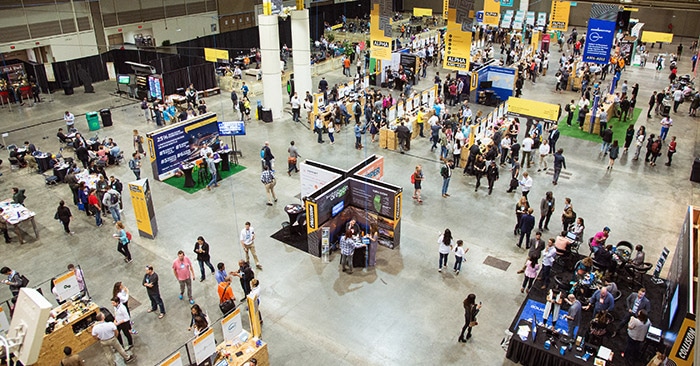 Exhibiting at trade shows and conference events is an effective element of most successful businesses' marketing mix. Events offer unique business opportunities in the way that they give you immediate access to industry leaders, potential customers, and business partners, all in one place at the same time. There is nothing quite like being a part of a trade show event specific to your industry.
But like most effective strategies, your trade show exhibit success is depends on the execution. Pulling off a successful event exhibit for your business is by no means an easy feat. It requires a large investment of time, money, resources, not to mention business savvy and experience.
For over a decade we've worked with businesses in the Pacific Northwest and beyond, supporting their trade show and event exhibit efforts in both big and small ways.
Here are some helpful tips we've learned over the years that will help you maximize the results of your next event exhibition.

Plan Ahead and Be Strategic
While trade show events can be a worthwhile business endeavor, they require a significant investment of resources to capitalize on the opportunity. Start planning for your events 12 months in advance of the show date. This will allow you enough time to properly prepare. Create a timeline that outlines key dates and project deadlines. Reference it often to stay on track. Make a concise budget of all event-related expenses and do your best to stick to it.
One of the biggest challenges to trade show success is choosing the right trade show for your business. There are thousands of trade shows and conferences each year in the U.S. When deciding which exhibit opportunity is best, you must consider your industry, your budget, and your specific business goals (more on this later).
Narrowing your selections down will take a significant amount of research. There are two types of events you should be on the lookout for:
Events for your industry
Events for your target audience
Industry events are good for building brand awareness, establishing yourself as an industry leader, and launching new products and services. Events outside of your specific industry attended by your ideal customers are especially good for generating new qualified leads.
Some factors to consider are the size of the event, the location, the costs, attendance numbers, and which trade shows your direct competitors will be attending. But don't just restrict your research to online resources. Talk to your fellow colleagues, employees, current customers, and industry influencers to gain additional insight on what shows might be the right fit.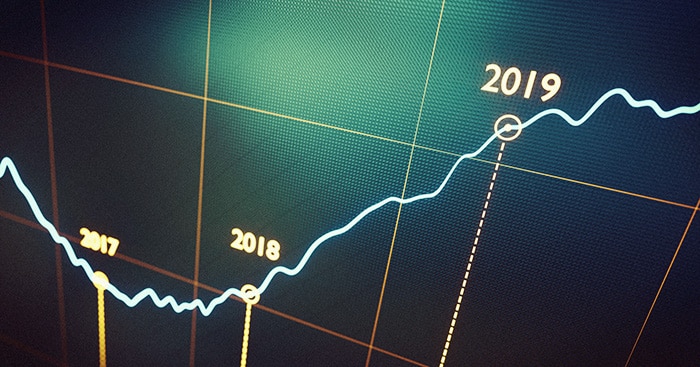 Have a Budget
Preparing an event budget will save you time and money in the long-run. Renting out exhibit space is typically the largest expenditure, though there are many other costs involved. Selecting the perfect location on the exhibition floor may cost extra (but could prove to be a worthwhile investment).
Be sure to budget for booth graphics, banners and signs, marketing support materials, and booth and display installations. Other costs will include staff travel expenses, the storage and shipping of your trade show booth and materials.
Booth hardware and graphics are often large and heavy. We recommend working with a local print vendor (such as ourselves) to reduce your production, shipping and storage costs of your booth materials.
The chart below is an example of how you might allocate your funds.
| | |
| --- | --- |
| Service | % of budget |
| Exhibit Space Rental | 38% |
| Exhibit Design and Installation | 11% |
| Shipping | 10% |
| Show Services | 8% |
| Marketing, collateral and Promotions | 10% |
| Travel expenses | 13% |
| Design and Production of Graphics | 7% |
| Other expenses | 3% |
Planning your budget ahead of time will let you take advantage of early bird vendor discounts. Your budget can help you avoid incurring any last minute fees or rush charges.
Don't forget to carefully review your invoices at the end of each show. Billing discrepancies are quite common in the event space. Always ask questions about any charge you do not fully understand.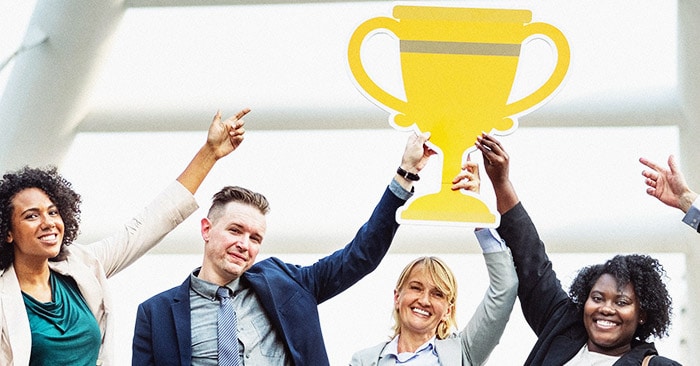 Establish Clear Goals
Set clear marketing goals for each event. Not all trade show goals are quantifiable, however, since exhibiting requires a large investment in time and money, the best objectives are measurable. Having measurable objectives is key to proving the return on your trade show investment.
Here are few possible measurable goals to focus on:
Total number of leads generated
Total number of qualified leads generated
Direct sales of products and services
Value of new business generated over time
Total booth attendance
Number of sales appointments generated
Increase in website traffic
Number of product demos completed
Here are some non-quantifiable goals:
Increase brand awareness
Develop new relationships with customers
Establish your business as an industry leader
Create networking opportunities
Form new business partnerships
Gain publicity
Learn more about your industry and competitors
Educate potential customers about your industry or services
Schedule a post-event following meeting with your team to review your goals and outcomes. Discuss what did and did not work. Use your new found knowledge and experience to improve your next event. You will notice that your business will get better at exhibiting the more you do it.

Develop the Right Marketing Collateral
During the planning phase make note of all the marketing items you will need to support your event. Allow for enough time for the design, development, and production of materials.
Not all events are the same. Keep this in mind when designing your collateral. For best results align your marketing materials for the audience of each specific event.
Event Support Materials includes:
Business Cards
Brochures and sales sheets
Trade show booth graphics and hardware
Nametags and lanyards
Custom promotional items, swag, and giveaways
Display boards
Leaflets
Flyers
Presentation folders
Signs and banners
Postcards
Magnets
Demonstration products
Training materials for booth staff
(As a complete print solutions provider, we can help you create everything you need for your next trade show event or conference. Feel free to reach out to us at any time. We are here to partner with you.)
Start Marketing Prior to Your Event
To aid in the success of your trade show or conference event, begin a marketing campaign at least sixty days in advance of the event itself. Let people know that you will be there and more importantly, the reasons why you are exhibiting (new product launch, presenting, etc.) Try to generate some buzz.
Reach out to vendors, clients, industry influencers, new prospects. Leverage your social media presence and email marketing lists to spread the word and increase awareness of the event. Build a landing page where people can gain new insights on your business. Contact the media to publish press releases about your businesses' event and industry involvement.
Examine the list of event attendees and exhibitors for unique opportunities. If possible, identify potential clients and schedule meetings prior to the event. This is also a good time to reach out to your fellow exhibitors to explore new beneficial business partnerships.
Get visitors to your booth by sending out a special promotional offer to attendees. It could be in the form of a custom unique personalized gift, or a one-time discount on your products and services.
Plan Your Messaging and Visual Brand
Every business that exhibits at a trade show faces the same major issue. How do we separate our company from all the other booths at the event? A good way to do that is by having a strong visual presence.
Think of your exhibit as a large marketing tool. Your booth is a visual representation of your brand. Prospects should gain a good understanding of what your business is about by simply looking at your display. It's important to be both clear and bold with your graphics and messaging. Focus your display efforts around the one main core message that you most want to relay to prospects, clients, vendors, and competitors.
A well designed trade show booth will help attendees cut through the clutter and allow your target audience to find you. The average attendee will spend hours on the trade show floor over a period of a few days, spending 10 – 15 minutes visiting at each booth. It can be an overwhelming experience. If your booth doesn't "wow" attendees there is a good chance that your business won't be remembered.
When designing your booth make sure there is enough space for your staff to demo products, offer presentations, and engage people. At no time should your visitors feel cramped or overwhelmed. Keep it free from clutter at all times to maintain a professional appearance. Make sure every element in your booth has a reason for being there. If it is not clear on why something is there, make it easier on yourself and your customers and remove it.
Additionally, plan to have an assortment of promotional giveaways and printed marketing collateral ready and available so visitors will not leave empty handed. Handing out and collecting business cards is not enough. Company branded brochures and product handouts will increase the likelihood that attendees will remember who you are. Use custom promotional giveaways to draw attendees into your booth. The right promotional items will add value to the customer experience. They will help keep your brand top-of-mind long after the event is over.

Have the Right Staff
The number one reason businesses exhibit at trade shows is to generate leads. Your booth staff is responsible for engaging your customers and creating leads. Sure, your elaborately designed booth and interactive promotional pieces might be enough to attract trade show attendees to your booth, but if you don't have the right staff attending to their needs it will be all for not.
Your booth staff should be knowledgeable of your industry and the products and services you offer. And most importantly they need to be friendly and as helpful as possible. The way visitors feel about your company will be predicated directly on their interactions with the staff.
Give your staff the extra confidence they need to work the booth by providing them with the training they need to be successful. This would include how to stop and engage passersbys, how to properly demo your products and services, and when it's time, how to close the lead.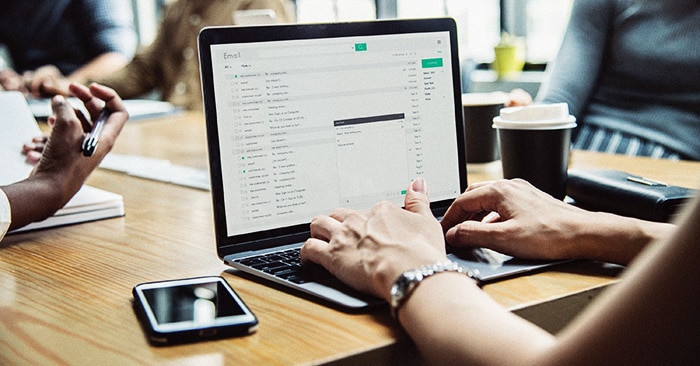 Follow Up With Your Leads
A common mistake that a lot exhibitors make is not properly following up with generated leads. The CEIR (Center for Exhibition Industry Research) reports than nearly 80% of all trade show leads receive no follow up. That number is astounding, especially considering that lead generation is typically one of the primary reason for businesses to exhibit at trade shows in the first place.
Take advantage of generated leads by having a plan in place beforehand. It should include a method to efficiently document and track leads as they come in, as well as exactly how your team will be following up post-event.
Easily document leads onsite with CRM software. If that's not available, something simple like sheet of paper with a checklist will do. Your staff should know exactly how to handle each lead as they come in. Your follow up plan could include scheduled phone calls and emails, or perhaps a printed direct mail piece like a personalized letter, postcard or thank you card, or some other customized gifts.
Common methods for following up on leads:
Email — this could be a direct one-to-one follow up email to the customer, or a series pre-determined automated email messages
Direct Mail — pro tip: prepare your follow-up packets before the event. Include thank you cards, brochures, promotional offers, business cards, and a promotional custom-branded personalized giveaway item.
Appointments and meetings
Phone call
Social Media
Some leads will eventually prove to be more valuable than others. Ideally your staff should have a way of qualifying leads as they come in. A prepared list of five to ten questions to ask everyone who comes to your booth can go a long way in sorting things out once the event is over.
The best time to follow up on a lead is within 24 – 72 hours of the event. That way any connection you made will remain fresh in your customer's minds. Plan ahead to and schedule that follow-up time in your overall trade show event plan.
Here is a pro tip. When appropriate, have your staff take good notes on your leads at the booth. That way when you do follow up it will be easy to recollect who exactly you're reaching out to and what you talked about. This will increase the likely hood that your lead will remember who you are, and the overall engagement will increase. Remember, successful trade show exhibits are all about making connections.
Conclusion
Although difficult, executing a successful trade show exhibit (and successful trade show marketing strategies) is possible. To get the most out of your exhibit, your business should expect to commit a substantial amount of time and resources. But when exhibiting is done the right way, the investment will prove to be a worthwhile venture.