On May 18th Bloodworks Northwest hosted their third annual Bloodworks Ball at the Hyatt Regency hotel in Bellevue. The event was a celebration of the impact they've had in the community over the last 75 years of their existence.
Almost 500 guests attended to show their support for Bloodworks Northwest, raising a grand total of $855,000.
Our client, Tolo Events, produced the event in spectacular fashion (take a look at some of the event photos). We worked with Tolo to produce some signs and graphics to support their vision of the overall event experience. The client supplied us with the artwork and we handled the printing and installation.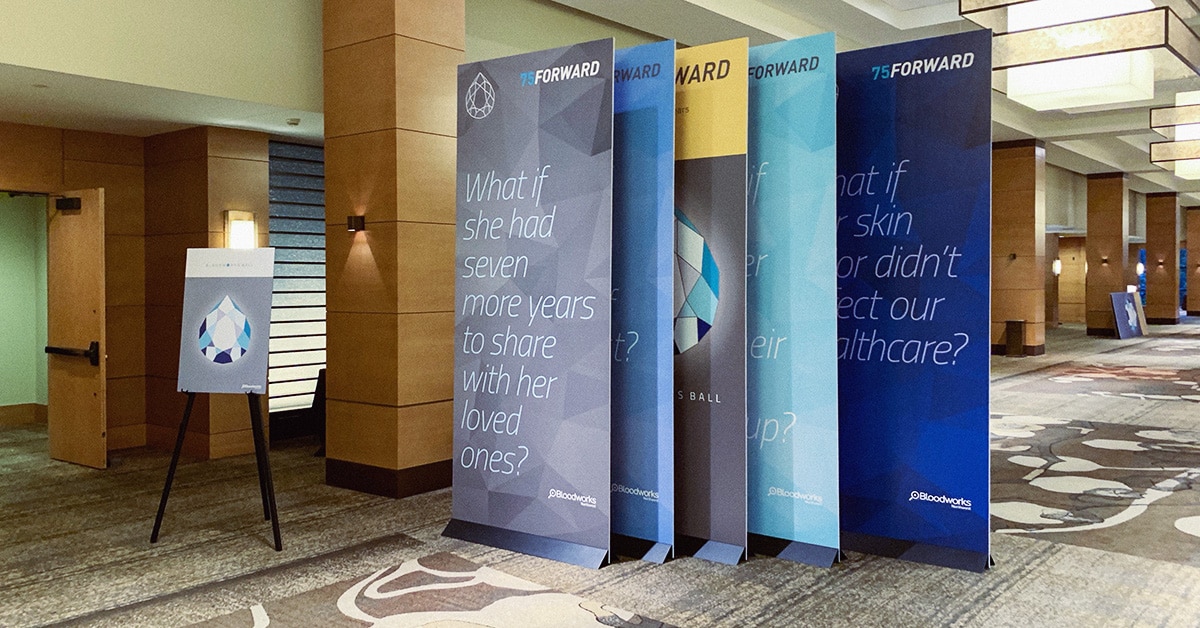 The ten feet tall double-sided signs are printed on 1" thick Gatorfoam board and have custom stand hardware. Gatorfoam board is perfect for this sign application because it is both lightweight and durable. The high-quality of the material lends itself well for large-scale printing. It does not go unnoticed. The finished signs have a "museum- quality" feel to them.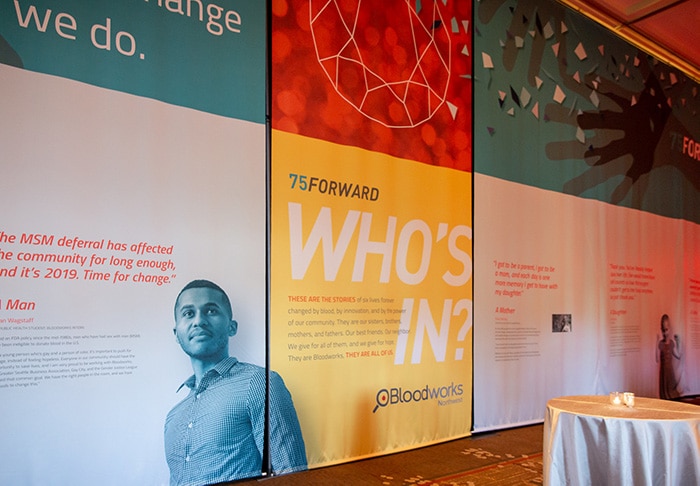 *photo courtesy of Seattle Met
Those who attended the event could not ignore the massive graphic that highlighted Bloodworks Northwest's rich history. The 70 foot long backrop is made up from several individually printed dye sublimated fabric panels.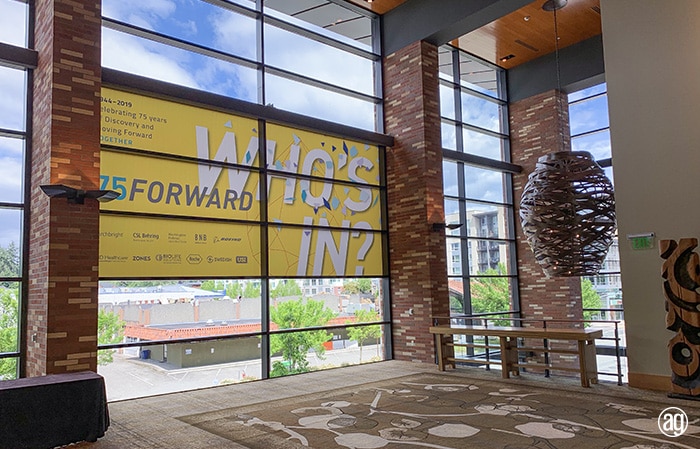 Additionally, we also printed and installed a 139" x 43"window graphic that spanned six window bays.
Below are some more photos of our work.
We have had a strong relationship with Tolo Events for the past few years. It is nice to be able to play a small role in helping them execute another one of their world-class events.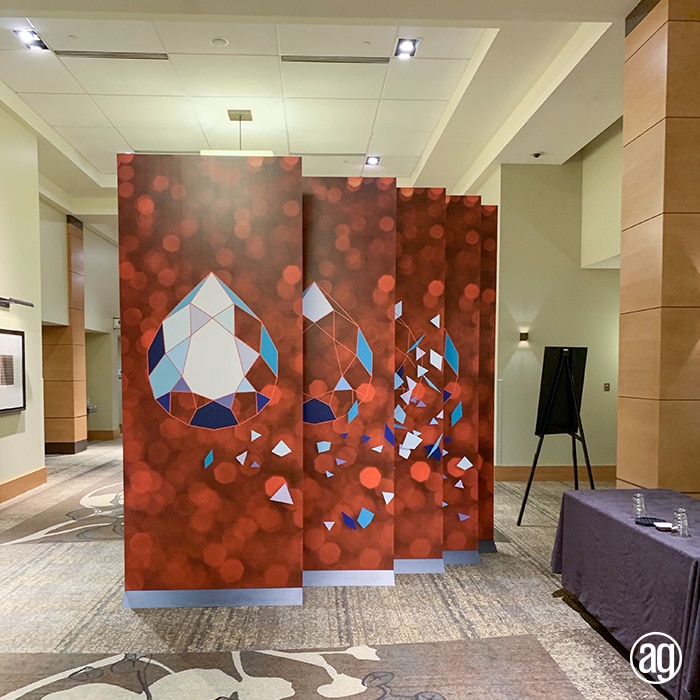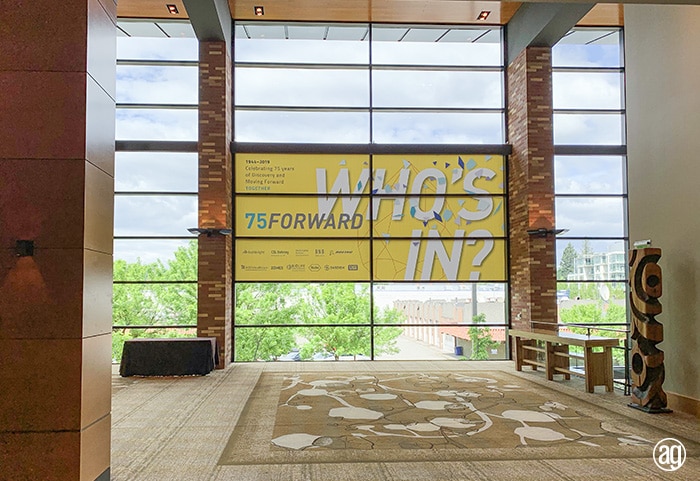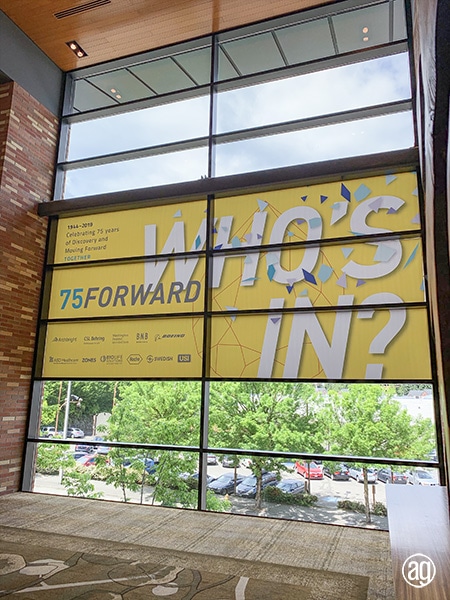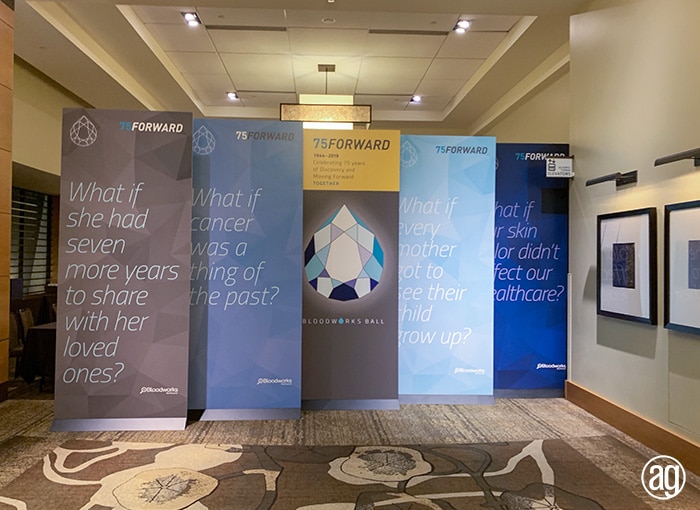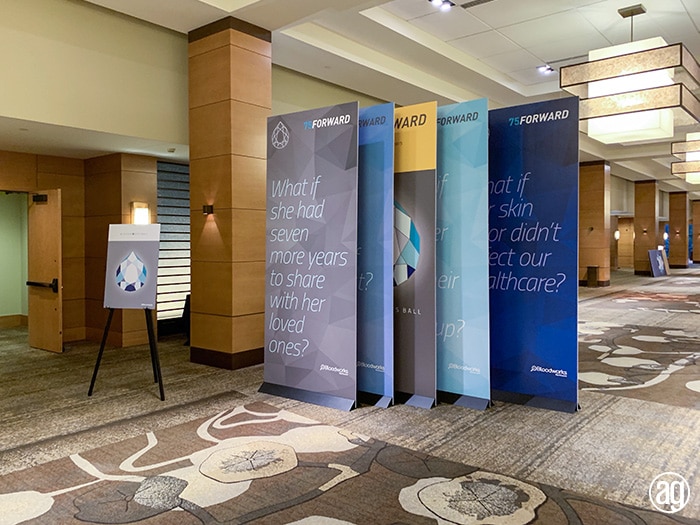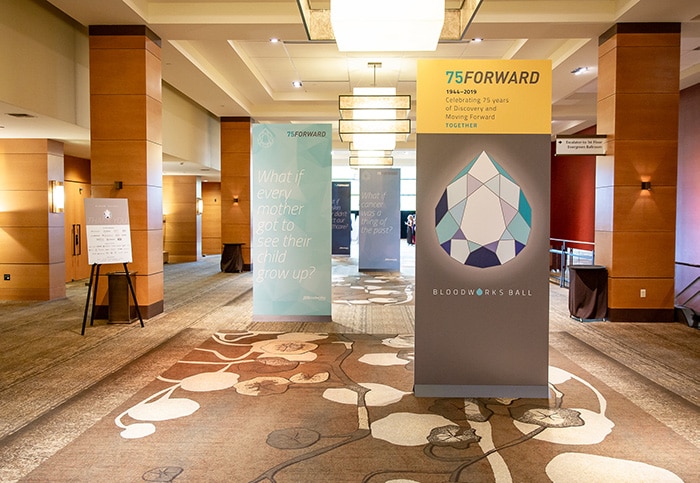 *photo courtesy of Seattle Met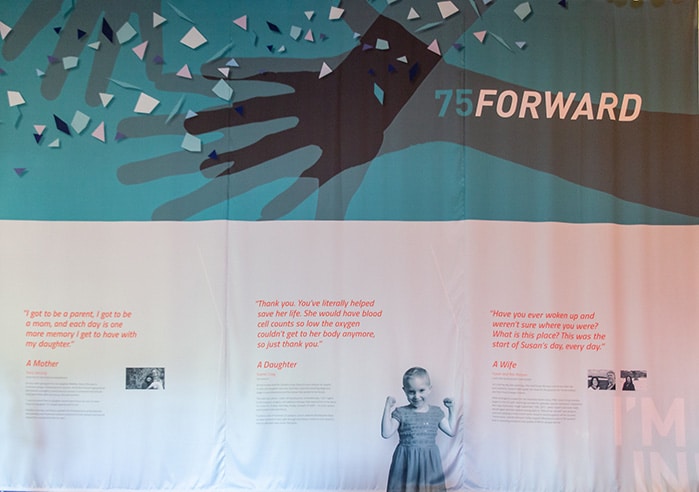 *photo courtesy of Seattle Met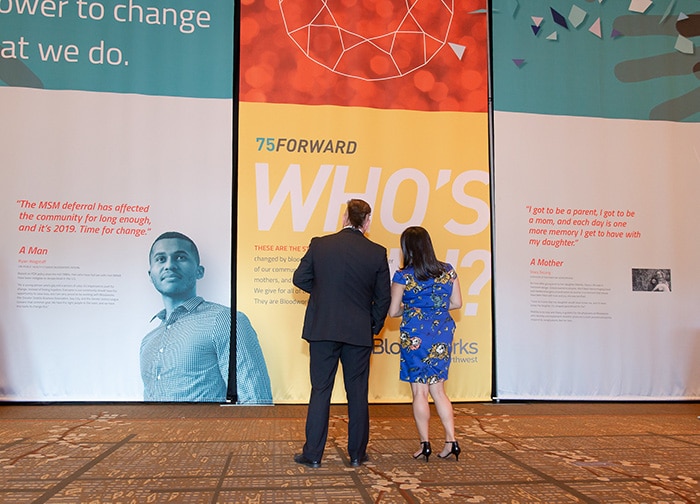 *photo courtesy of Seattle Met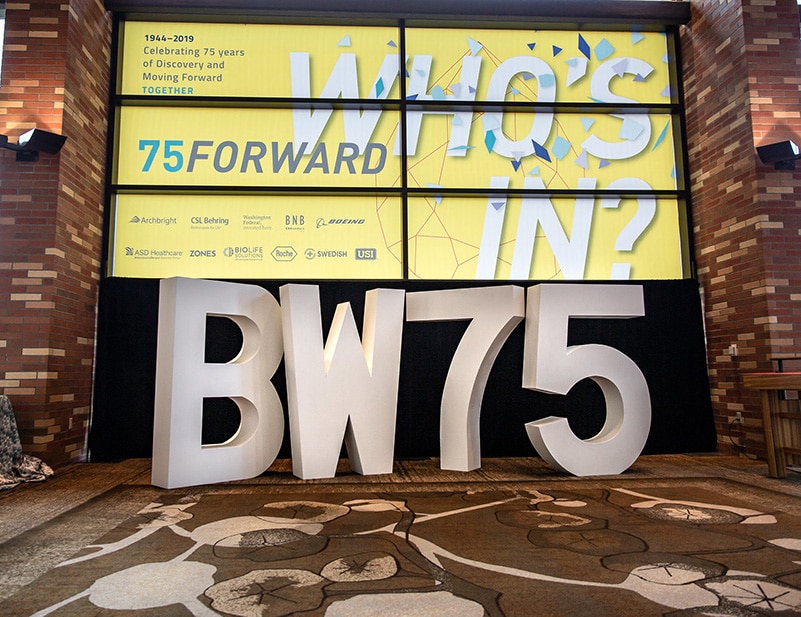 *photo courtesy of Seattle Met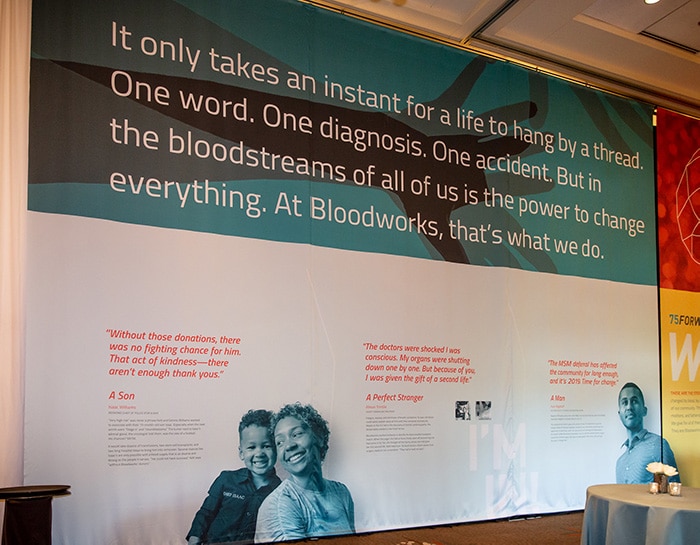 *photo courtesy of Seattle Met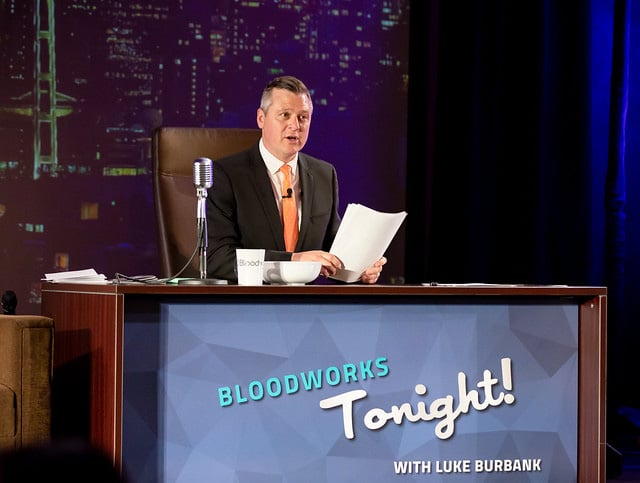 *photo courtesy of Seattle Met