The Peterson Company is a family-owned Seattle based company currently headquartered in Auburn, WA. As a leading importer of specialty cheeses and other foods, they are a major regional distributor in the Pacific Northwest and beyond.
Over the years AlphaGraphics Seattle has worked with them on number of projects. Everything from business cards, product catalogs, and direct mail campaigns, to signage and graphics installations. We are a proud be their print solutions provider.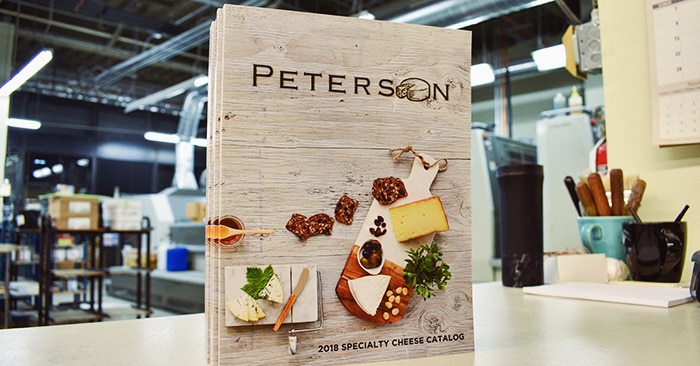 Last August they hosted the The 2019 Peterson Show at the Greater Tacoma Convention Center. This annual showcase featured specialty foods from over 150 producers. Peterson called on us to manufacture a variety of print marketing collateral and signage to support the event.
For the event we produced a number a custom pieces for Peterson — invitations, product catalogs, brochures, event guidebooks, wayfinding signs, fabric dye sub table cloths, table-top signs, vinyl standup banners, hanging banners, custom lettering, a-board signs and more.
We are proud to have partnered with The Peterson Company on this project. It's great knowing that our work played a role in making the event a success.
Check out the photos of the event below.
We are already looking forward to the The 2020 Peterson Show! So many delicious cheeses, so little time 🙂