At AlphaGraphics Seattle, we are fortunate to be in a city that is rich in technical innovation. We are inspired by the many entrepreneurs and early stage companies that we have the opportunity to work with as they build their way to success. Often these companies come to us for "the usual" design, printing, and marketing services that we are known for such as business cards, signs, wall graphics and direct mail pieces. But sometimes our partnership is more of a "behind the scenes" involvement that challenges us to meet our customers' needs in new and unexpected ways.
We are especially excited about the work that our client DroneSeed is doing and the rather unusual role that we play in their efforts to make reforestation scalable and mitigate climate change.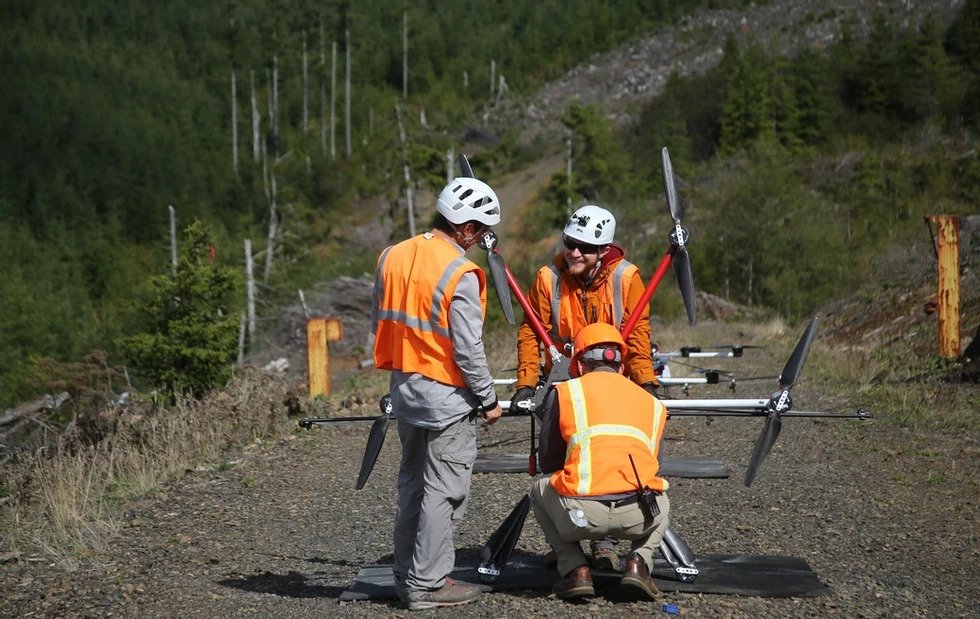 Founded in 2015, DroneSeed uses giant 8ft. drones and aerial survey technology to do high tech, high speed reforestation of areas that have been logged or damaged by wildfires. The huge drones drop seed pods into deforested areas, allowing for tree planting that is six times faster than manual methods and much lower cost. 40 acres of habitat can be planted in a single day. DroneSeed is truly an example of a company using technology to help save the planet. You can learn more about DroneSeed and see the drones in action in a video here.
DroneSeed approached us with a request we had never seen before. Could we produce millions of exceedingly small "pucks" of paper? Ultimately these tiny pucks become part of DroneSeed's patented seed vessels, which are loaded into the drones and released, carrying tree seeds to the ground for reforestation. Each drone can carry up to 57 pounds of seed pucks, so this was no small task. We were intrigued; while making these pucks did not require our printing or marketing expertise, it did require plenty of creative problem solving and we were eager to find a way to say "yes, we can do that". By working closely with the DroneSeed team we were able to develop a solution. We now deliver these pucks to DroneSeed on an ongoing basis. With no end in sight to logging or forest fires, the need for DroneSeed's technology is growing, and we look forward to helping them as they grow.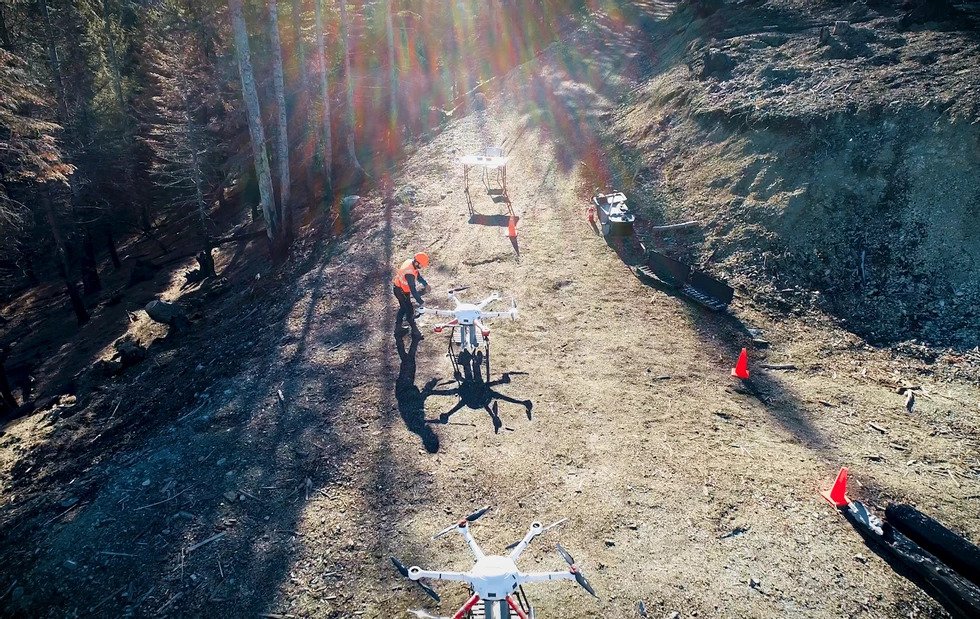 Prior to contacting us, DroneSeed had approached several companies to produce the pucks and had been unable to find a partner due to the unique nature of the product. We take pride in customizing solutions for our clients and we are especially proud to produce a product that plays a role in DroneSeed's important mission: making reforestation scalable and mitigating climate change.
Do you have an "out of the box" or unusual need? Give us a call or send us a note. We would love to learn more and work with you to develop a customized solution.