Spring is here and baseball season has officially begun. Have you been to Cheney Stadium in Tacoma lately? If you have then you were sure to have seen our handy work on display in the outfield. Cheney stadium is the home of the Tacoma Rainiers, the Triple A minor league baseball affiliate of the Seattle Mariners.
Recently AlphaGraphics teamed up with the Tacoma Rainiers to print and install five large graphics on the outfield walls of Cheney Stadium.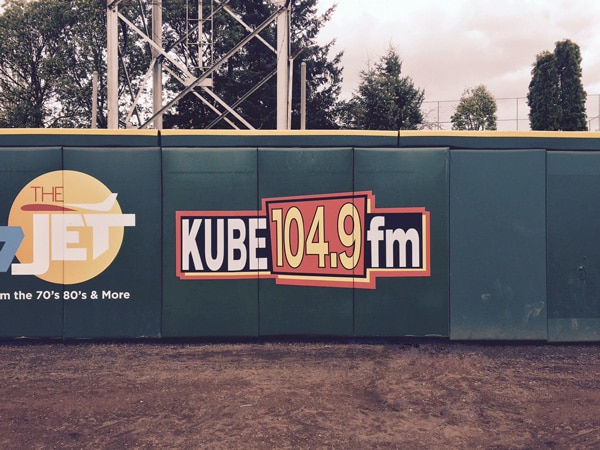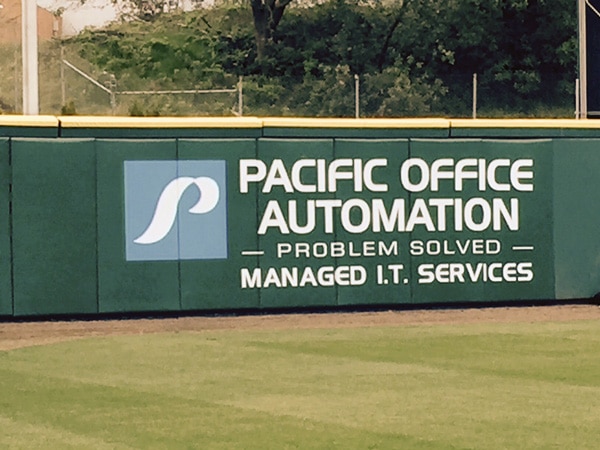 The five wall graphics are composed of a total of 21 separate 50" x 95" printed panels. The panels were printed on our Vutek digital roll press. It took four hours to install the graphics.
The outfield walls maintain a flexible low-energy surface. It was really important to use the right substrate for the job, along with the proper adhesive and laminate to ensure that the graphics will look good for years to come. Our printing experts knew exactly how to handle this challenge. We worked closely with the Rainiers to provide a high-quality large format printing solution. Not only do the wall graphics look great, but they were also cost-effective.
We pride ourselves on our quick turnaround time. From placing the order to printing and full installation, the entire process took less than five days. The wall graphics were installed just in time for the Rainiers' home opener. Play ball!