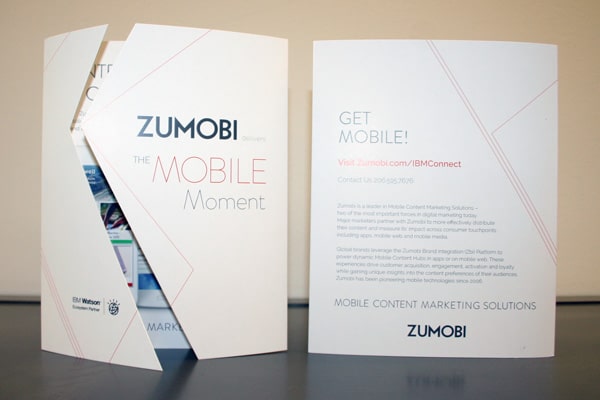 Case Studies: Custom Brochure
Check out this Custom Die-Cut Brochure Printing project completed for Zumobi by AlphaGraphics – Seattle. A well-made brochure is a great way to create brand awareness and quickly inform people about your products and services. This full-color custom brochure we printed for Zumobi is an excellent example of an effective marketing piece. Zumobi is a leader in mobile digital marketing solutions with offices here in Seattle and in New York. As a marketing company, they know how important it is to have eye-catching print collateral for your business.
The client was extremely happy with the final custom die-cut brochure:
"Working with AlphaGraphics is always simply a pleasure. We came to them with an important marketing piece in a rather short turn-around time and they were immediately responsive to our request. The finished piece is beautiful. Everything arrived in-hand even sooner than expected and was clearly produced with care." — Michele Lee McMullen, Zumobi
It all started with a fantastic design (notice the die-cut lines) provided by Zumobi.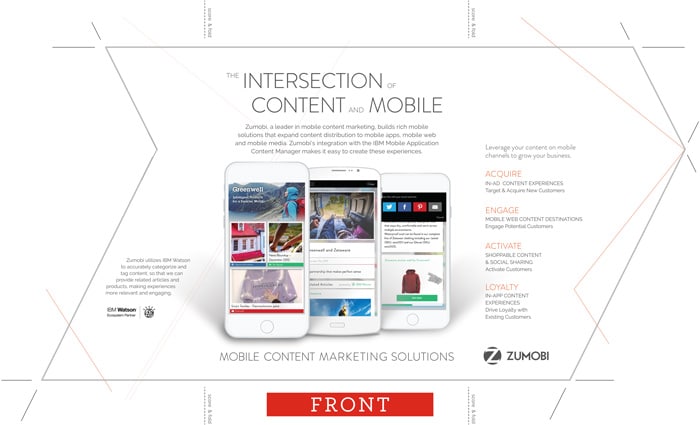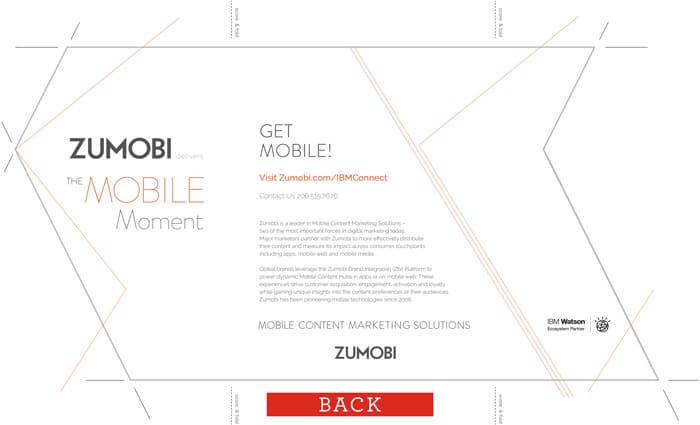 Custom Die-Cut Brochure Printing Details
The brochure was printed on our HP Indigo digital press. It is 8.5"x16.5" in size and printed on Blazer Digital 130 lb. Satin Cover paper stock. A custom die-cut gives it a unique geometric shape, making the piece stand out. The thickness of the paper stock combined with the custom die-cut allows the brochure to stand-up on its own accord and be displayed vertically without toppling over.
We love how this custom die-cut brochure turned out.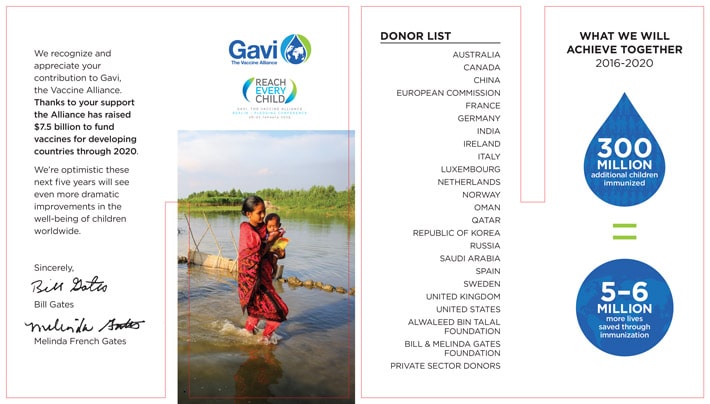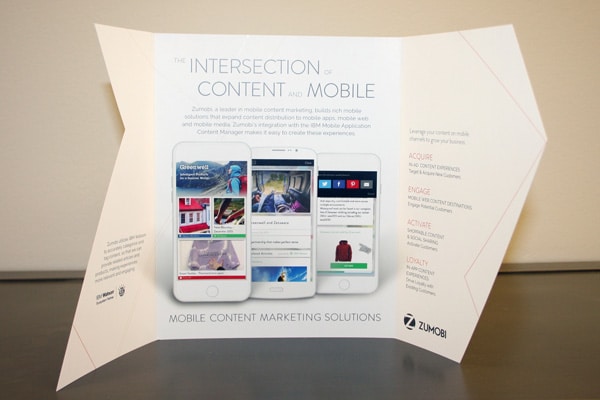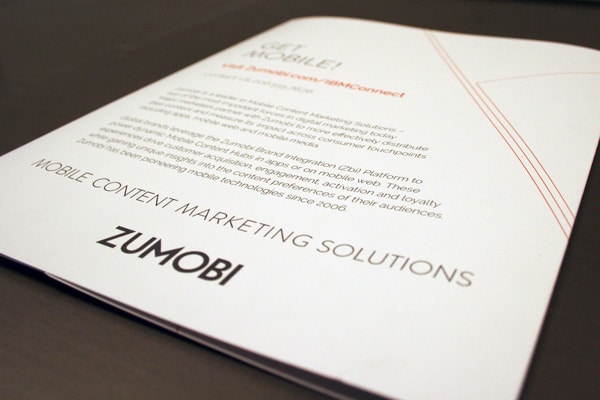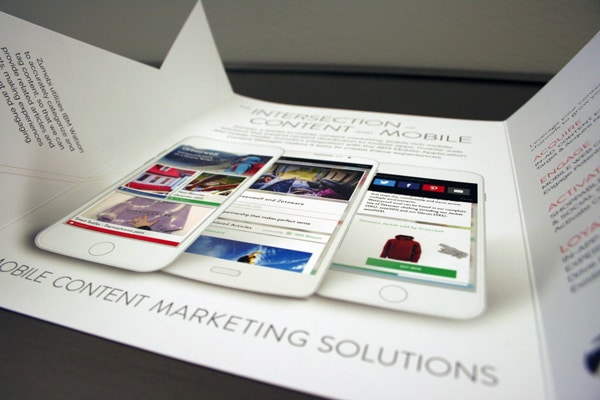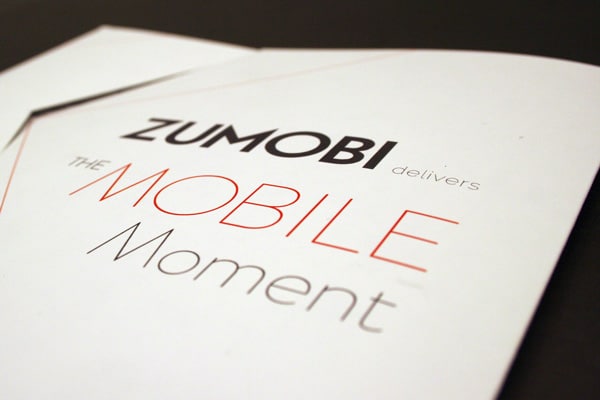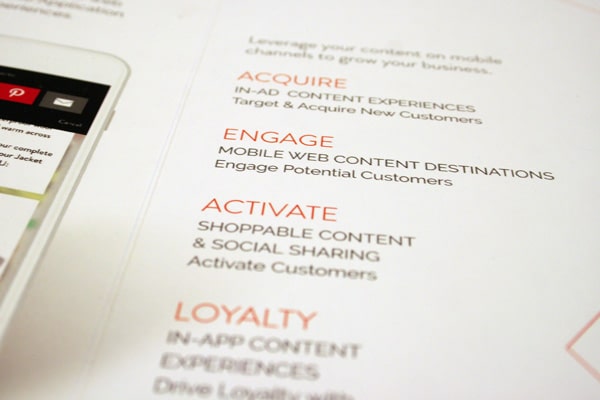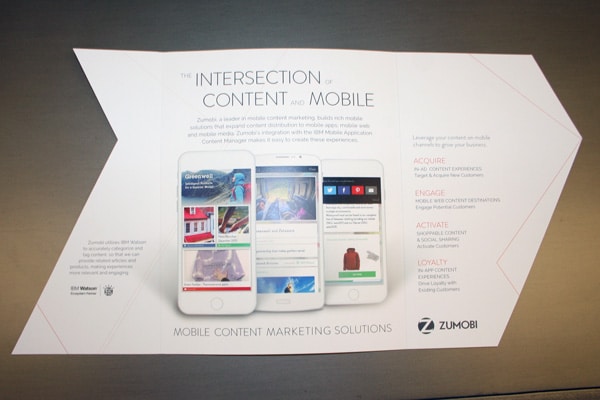 ---
Need a custom brochure printed for your business? Feel free to drop us a line. We are ready to assist you with all your print project needs.
contact@alphagraphicsseattle.com
206-441-9100