Ackley Beverage Group is an emerging player in the Northwest wine industry. They are a family owned investment company that provides support for premium artisanal brands throughout the Northwest area. One of those brands is Montinore Estate, a winery outside of Portland that is the leader in Biodynamic viticulture.
We've worked on many print and graphics projects for Ackley Beverage over the years. Most recently we produced some wooden retail display case topper signs for their Montinore Estate brand.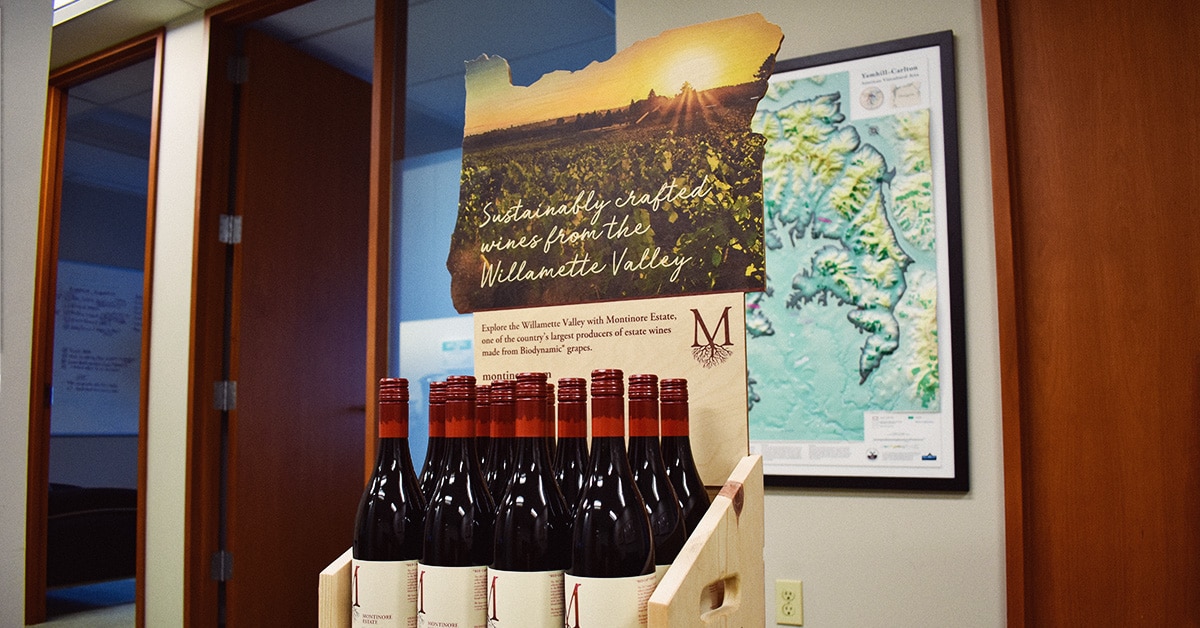 These eye catching signs are printed on birch plywood. They are about 18" wide and stand 21" tall.  Ackley is quite impressed the way the toppers turned out.  And the signs are hit with their distributors as well. Ackley Beverage has already ordered a second batch from us. We've produced nearly 200 of them to date.
We helped Ackley Beverage turn their creative idea into a reality. Not every printer in Seattle has the capabilities to do something like this completely in house.
The photos below are good, but the wine case topper signs are even more impressive in person. They are great example of an effective point-of-purchase display.