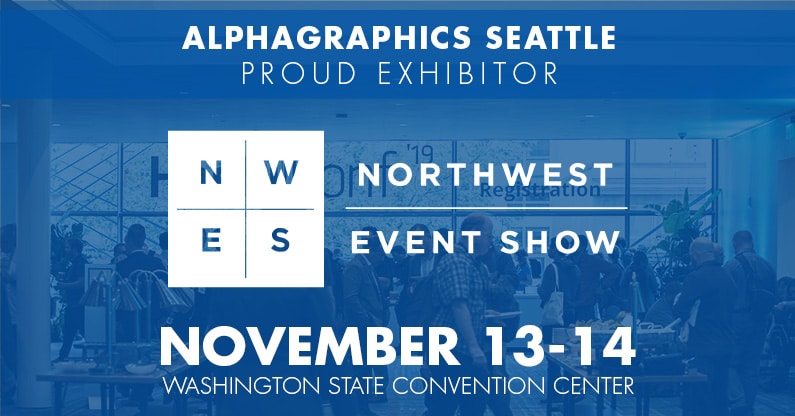 We are excited to announce that AlphaGraphics Seattle will be an exhibitor at this year's Northwest Event Show on November 13th and 14th at the Washington State Convention Center.
Join us and 4,000+ attendees from all over the PNW for two days of event inspiration, education and countless business opportunities.
We will be showcasing our many event display hardware and printing solutions, including our brand new event hardware display rental packages. We'll have a variety of fun giveaways to fill your swag bags and we'll raffle off some fabulous prizes to event attendees.
We would love to see you there!
Be sure to stop by booth 378 and say hello.
Northwest Event Show | Details
November 13 – 14
7am – 4pm
Exhibition starts at 10am
Washington State Convention Center
AlphaGraphics Seattle Booth Number: 378
Regster now at: NWEVENTSHOW.COM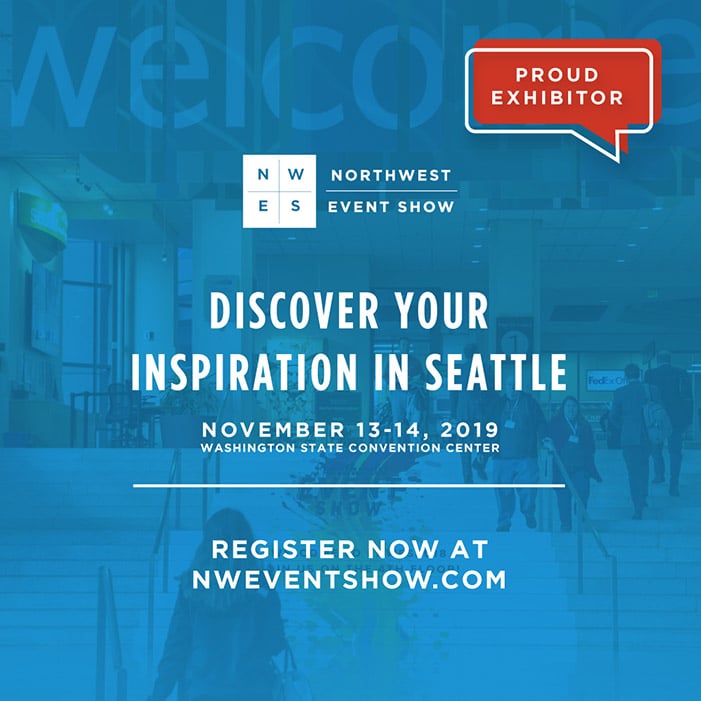 What is the Northwest Event Show?
The Northwest Event Show is the Seattle area's largest trade show event for business and event industry professionals. It's a chance to engage in face-to-face conversations with experts and industry leaders across the entire spectrum of creating events.
Features:
The Northwest Event Show provides a great opportunity to meet with over four-thousand like-minded professionals. Learn about challenges and innovations in the meetings and event space. And learn how to best leverage new ideas and opportunities to fit your company's needs.
We are excited to be exhibiting this year.
Remember to stop by booth 378, we would love to connect with you!