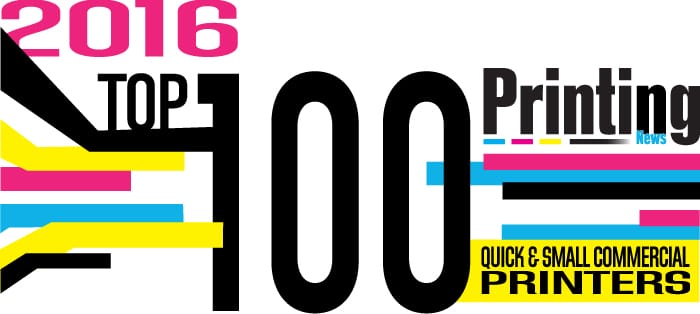 AlphaGraphics was ranked as the #3 printer on Printing News' 2016 list of Top 100 quick and small commercial printing operations in North America. We couldn't be happier to be included on such a prestigious list.
You can see the entire list here.
Although the market for printing was stagnant in 2015, we were still able to see a 2% growth in overall sales. This is a testament to our knowledgeable team, great customer service and high-quality printing and communication solutions.
"The print market tends to mirror the US economy, so in that regard, it can be described as fair. As a whole the market has seen low single-digit growth over the past twelve months. We have been fortunate to experience significant above average growth." — Chuck Stempler, AlphaGraphics Owner and CEO
We have worked hard over the years to become Seattle's go-to print services provider. Every year brings new challenges in the print industry. And every year we strive to maintain our reputation as one of the best.
AlphaGraphics is fully committed to building and maintaining strong relationships with customers, providing as much value as possible wherever we can. This is our continued promise to you.