Vehicle graphics can bring a lot of attention to your brand.
There are a lot of vehicles on the road, but a van, car, or truck with a well-designed decal is hard to ignore. Our eyes have a natural tendency to gravitate towards things that are different. This opens up a wealth of marketing opportunities for businesses willing to invest in graphics for their sales, service, and delivery vehicles.
We recently worked on some vinyl vehicle wraps for Competition Specialties INC (CSI). CSI is the largest distributor of high-performance parts and accessories for cars, trucks, and SUVs on the west coast.
We helped transform CSI's ordinary trucks into a fleet that visually represents their business.  CSI provided us with the the eye-catching designs, and we handled all the printing and installation.
The CSI brand is effectively mobilized. These large moving "billboards" generate countless impressions a day for their business. On the road, these trucks are hard to miss.
The graphics turned out great. Take a look at the photos below.
And if you are interested in vehicle graphics for your business, let us know. We would love to help you with your next project.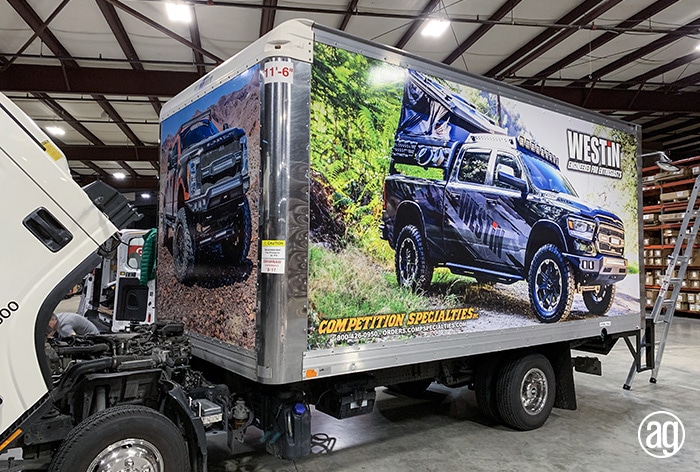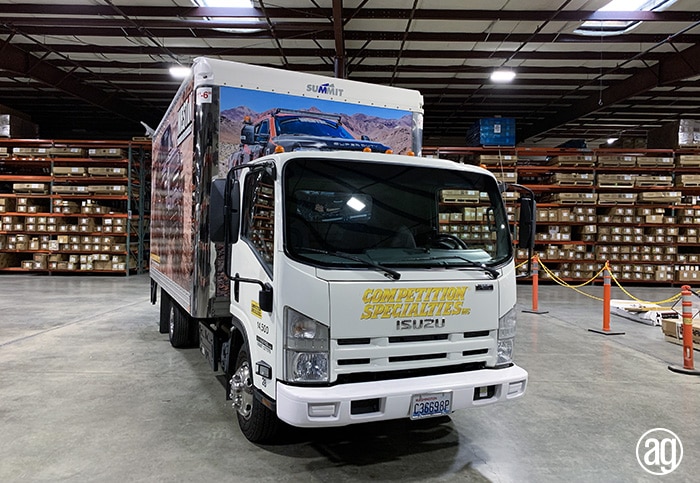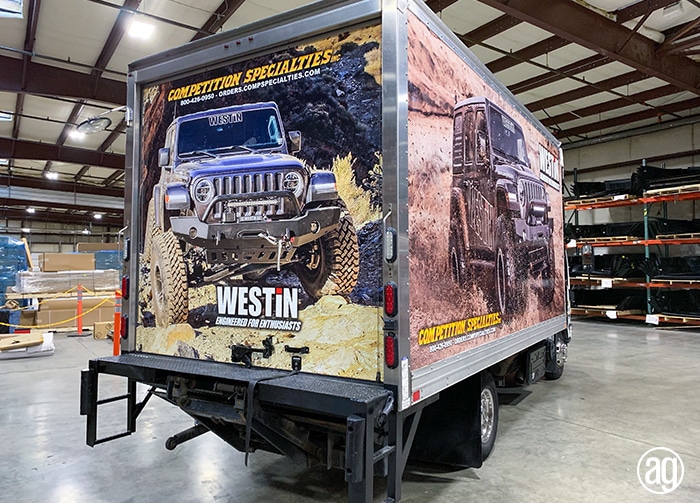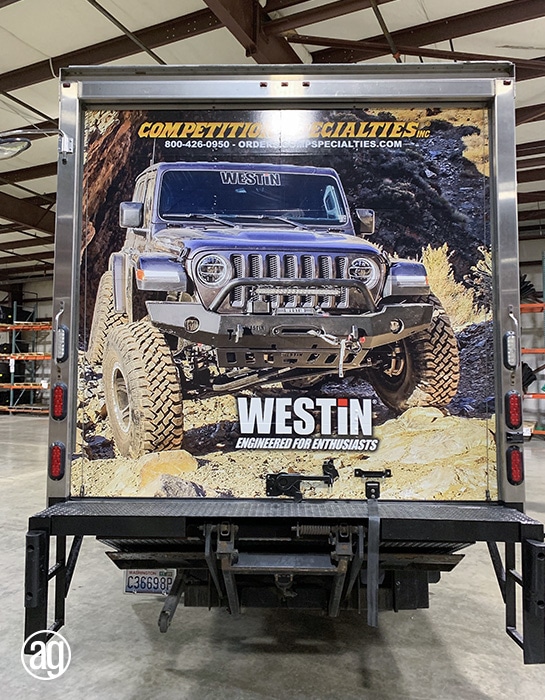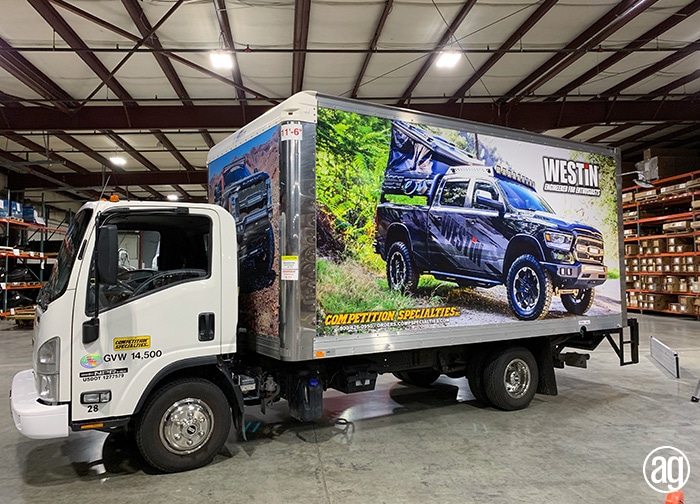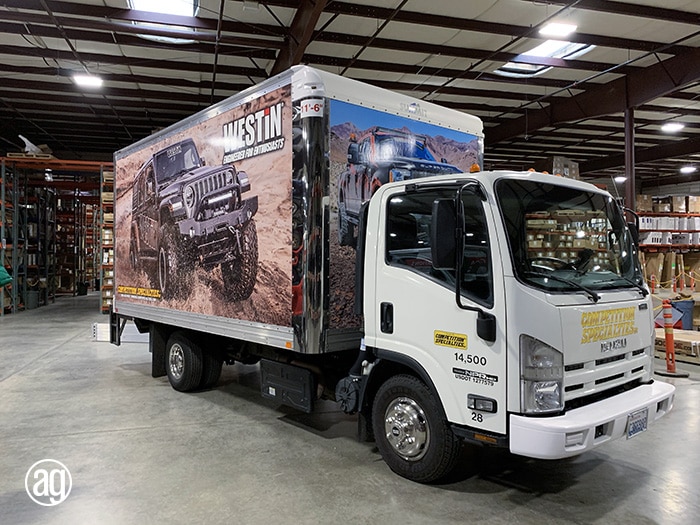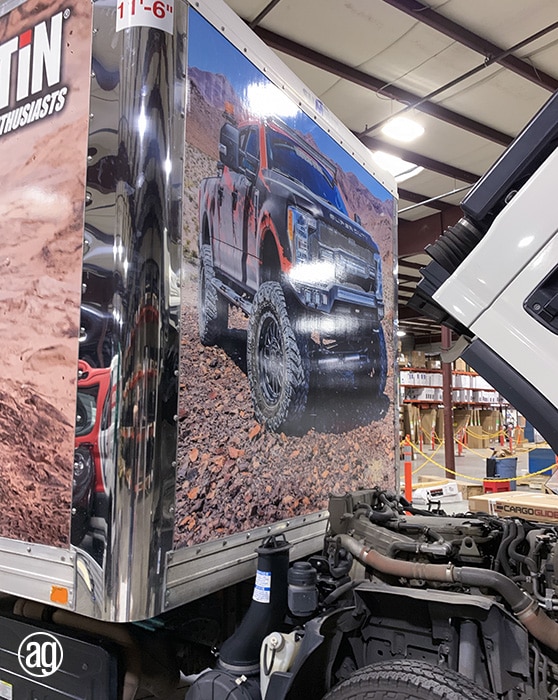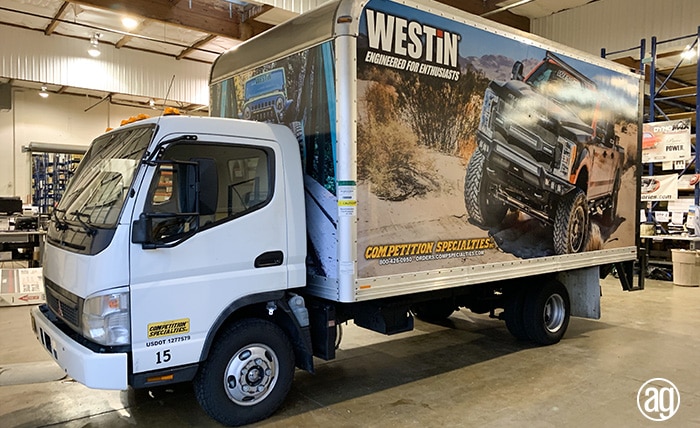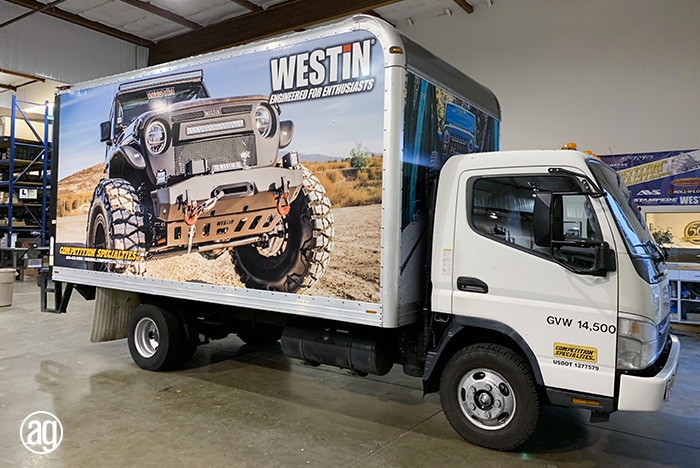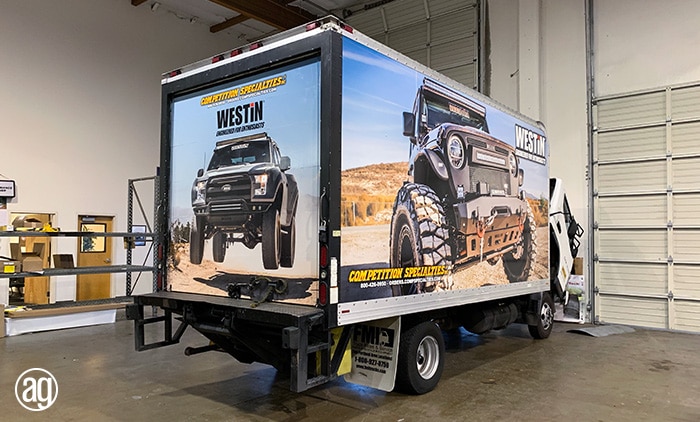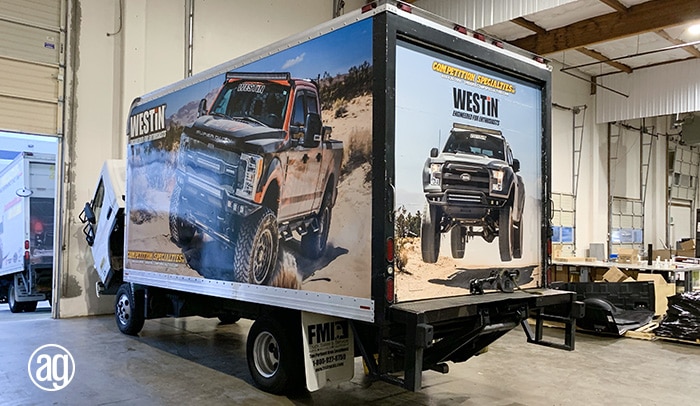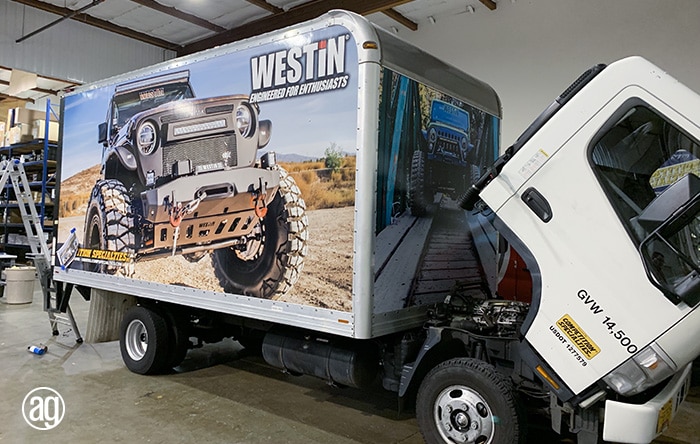 *graphic design by CSI