AlphaGraphics Seattle is proud to offer custom sign manufacturing services to the local Seattle, Renton, Lynnwood and Bellevue, Washington areas.
Our custom property management sign manufacturing can go as big and as far as your ideas can take you. From banners and outdoor signage to specialty printing on materials such as wood, plastic, glass or metal, our signs will withstand weather, traffic and chemical abuse, making them well suited for both indoor and outdoor use.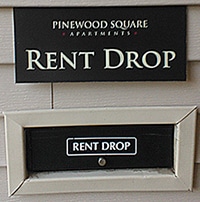 We're confident our comprehensive property management sign printing and finishing services will add value to your Seattle, Renton, Lynnwood or Bellevue residential or commercial property project and will become a lasting and useful asset for residents, guests and visitors.
AlphaGraphics Seattle has the widest range of applications and materials in Puget Sound for your property management signage project. Our unique in-house design-to-print-to-cut workflow simplifies this complex custom workflow which saves cost and increases quality and manufacturing speed.
"The growth of our sign and display business has allowed us to invest in additional
design-to-print-to-cut solutions to meet our clients' demands. It's important for us
to manufacture high-quality signs and mockups in a very short time for our clients," says Chuck Stempler, President, CEO, Owner of AlphaGraphics Seattle.
 Click here to contact an AlphaGraphics location nearest you today.