We recently installed a new window graphic for our third-floor office. As you can probably tell from the photographs, the office is home to our IT and marketing departments.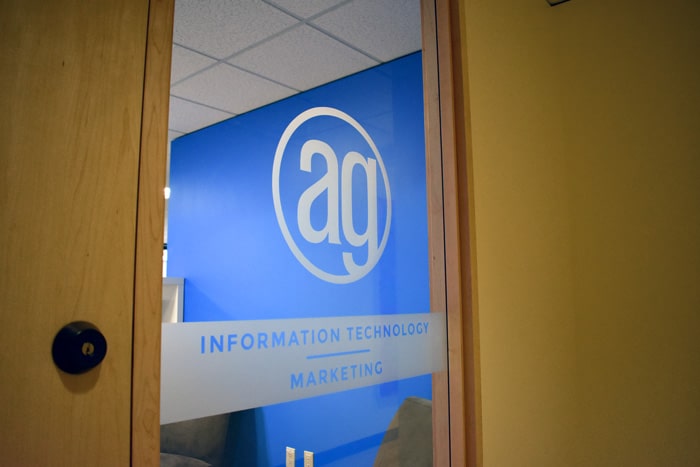 Produced by: AlphaGraphics Seattle
Designed by: AlphaGraphics Seattle
Window Size: 90″ x 34.25″
Graphic Size: 15″ x 15″ (logo), 34.25″ x 6″ (info text), 4.75″ H (numbers)
Printing: n/a, Summa CAD cut only
Substrate: Grimco Asian DFL 300 Etched Vinyl, Oracal HT55 Transfer Tape
Finishing Options: Custom Installation
The graphic is simple, yet effective. There was no actual printing involved. All the design elements were cut out directly from the vinyl material using our Summa CAD cutter.
It's a second surface graphic, meaning that the graphic was applied to the inside of the window. Second surface graphics take advantage of the natural reflective properties of the glass surface. The glass also protects the graphic from unwanted scuffs and fading.
It took less than an hour to complete the installation.
Watch the short video below to see our install team in action