A great way to inspire a professional office atmosphere is to add some custom wall and window graphics. That's what the folks over at Streamline did.
Streamline is a Seattle based affiliate marketing company that happens to share the same office building as us. (Some might say we are neighbors.)
We recently produced and installed some graphics for their office entryway area.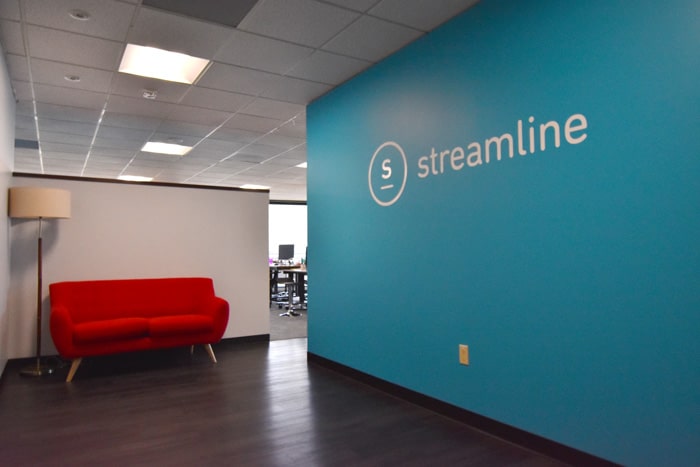 Project Details
Produced by: AlphaGraphics Seattle
Installed by: AlphaGraphics Seattle
Size: 72" x 19" (wall graphic), 10" x 6" (window graphic)
Printing: no printing required, Summa CAD cut only
Substrate: 2 mil 3m Cast Luster Vinyl,
Finishing Options: n/a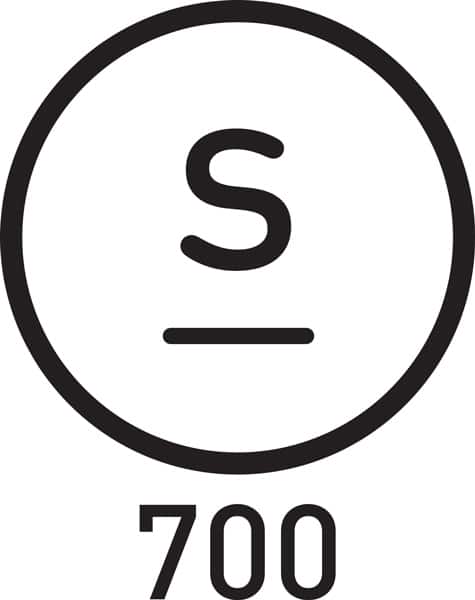 There are two graphics total.
There's a second surface window graphic installed directly on the front office door. It consists of the company logo and suite number Let's everyone know who occupies the office space.
Second surface means that we reverse the artwork and then install it on the inside of the window.
And there's the logo graphic installed on the entryway wall. The wall is painted with Streamline's brand color (sky blue). It creates a nice contrast to the white vinyl graphic, making the graphic stand out.
No printing required. Our prepress team setup the cut lines on the artwork files. And the graphics were CAD cut from the white vinyl material with our Summa cutter.
There's not much to them, but you can see how effective the graphics are.
Sometimes keeping things simple is the way to go. And it always helps to use professional installation services.