Professional graphic and sign installation service are the critical—and often overlooked—final element that dictates the successful execution (or failure) of most graphics projects.
Many people are not aware that AlphaGraphics has its own in-house, full-time professional graphics installation team. This time-lapsed video is from a recent environmental branding/office graphics project. The video may be just two minutes, but the entire installation took about a week, and the client was very happy with the results.
A critical element of any large-scale or complex signage or large-format graphics project is installation. This is a very specialized and in-demand service, and much of the market is made up of installation-only companies, or private contractors who support this last-mile portion of the graphics display market.
Many print companies who operate in this space rely exclusively on this network for getting their graphics onto the walls, windows, doors, vehicles, ceilings, or floors that the company wants to brand and message. While the expertise is typically good with these independent installers, the communication, collaboration, and planning that are necessary to successfully pull off these projects can sometimes fail when one company does the printing, and a second company does the installation.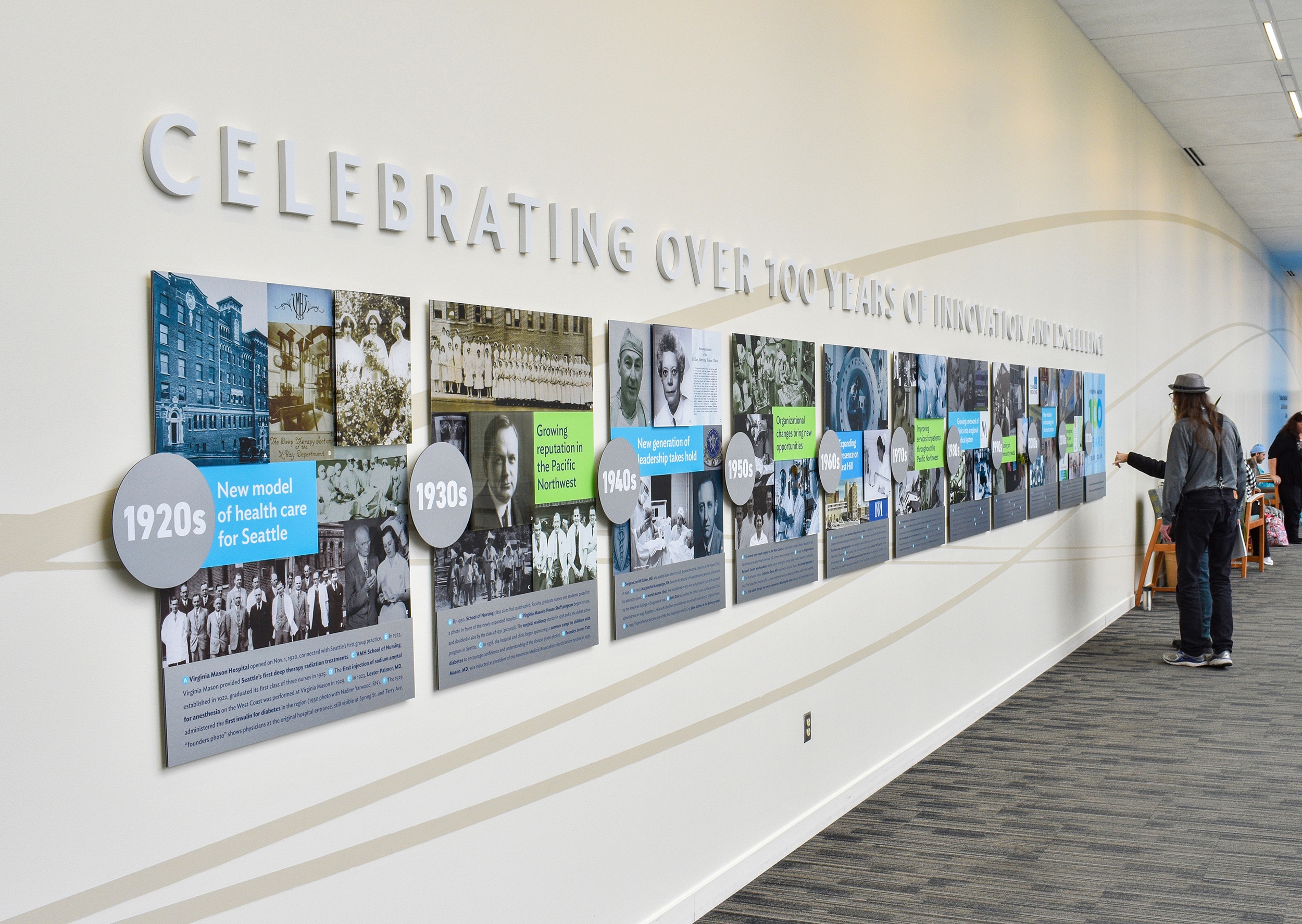 This is the reason AlphaGraphics invested many years ago in hiring its own trained full-time staff to perform our graphic installations. It also is the reason we often can complete work within our clients' desired timeframes, when delays often occur when relying on the schedules of independent installers.
It is important to note that, as experienced as we are at retail signage and complex building, office, or construction-site installations, we have also done many successful installations for churches, schools and even at people's homes. We have even stepped in last-minute to help fellow printers salvage client jobs gone sideways. Our flexibility is one of the biggest factors for which we hear positive reviews.
___________________________________________________________________________________________
"AlphaGraphics gave us an excellent level of communication, service, design layout and installation!!!"
-David Heath, Facilities Manager for Central Lutheran Church
___________________________________________________________________________________________
Here are a few important considerations that our project engineering/management and installation teams work together to address—in advance of deciding how to execute (and price) a project:
Where is the graphic being installed? Not only inside or outside, but if it is a wall mural for example, what is the surface? If it is a painted wall, the type of paint and the finish of the wall will affect the selection of material.
Are there challenges surrounding the location of the installation? Will it require a lift, or can installers put up the graphic from ladders, and how will that affect the artwork?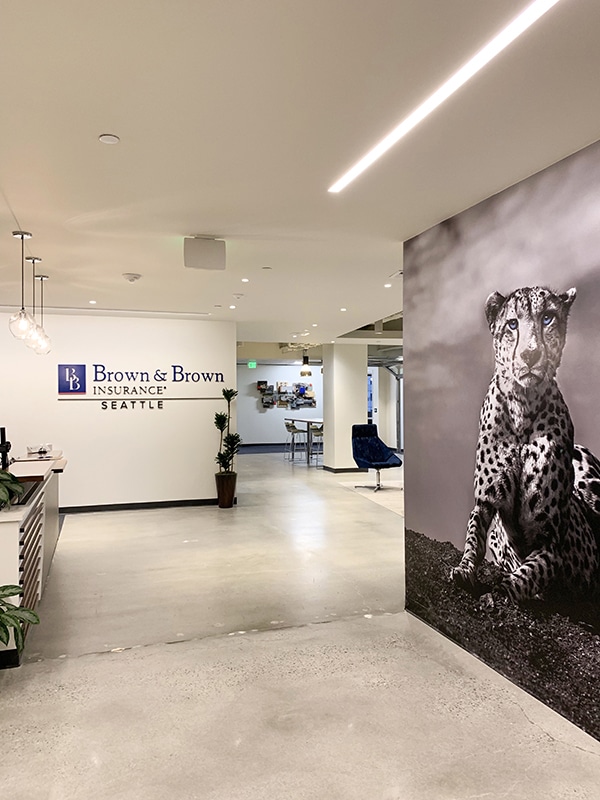 If installing outside there are considerations of weather, temperature and more. Sometimes this requires last-minute reschedules and these are far easier (and less expensive) to manage and mitigate because we have our own team.
Our installation team conducts a site survey to not only take measurements, but to provide us input about how they plan to install, how they want the files set up for print and whether they prefer a laminate on the material given the setting, for example. Is the project team's recommended approach the best to ensure a successful installation? Or do we need to look at different approaches or materials than originally planned?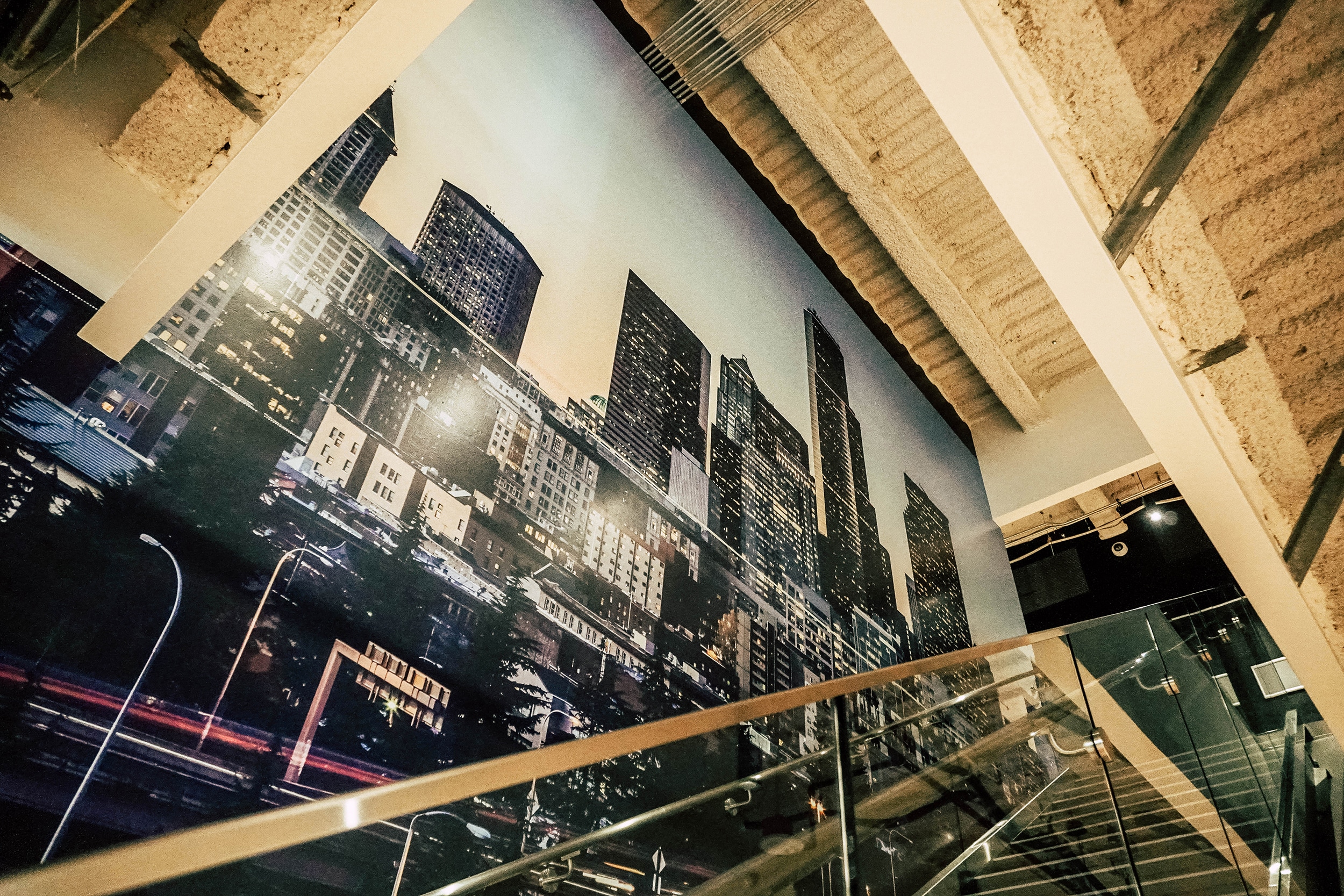 Finally, we do have a great network of certified contractors to augment our in-house availability, or expertise—for example on things like commercial-grade painting. The nice thing for clients is we can manage all the details from end-to-end.
Many times, companies without an in-house team do not, or cannot, consult the installers ahead of printing and—unfortunately, the probability of problems on-site becomes much higher when that happens. The luxury of just taking down a graphic and starting over does not exist in most cases, as permanent materials can damage walls when removed.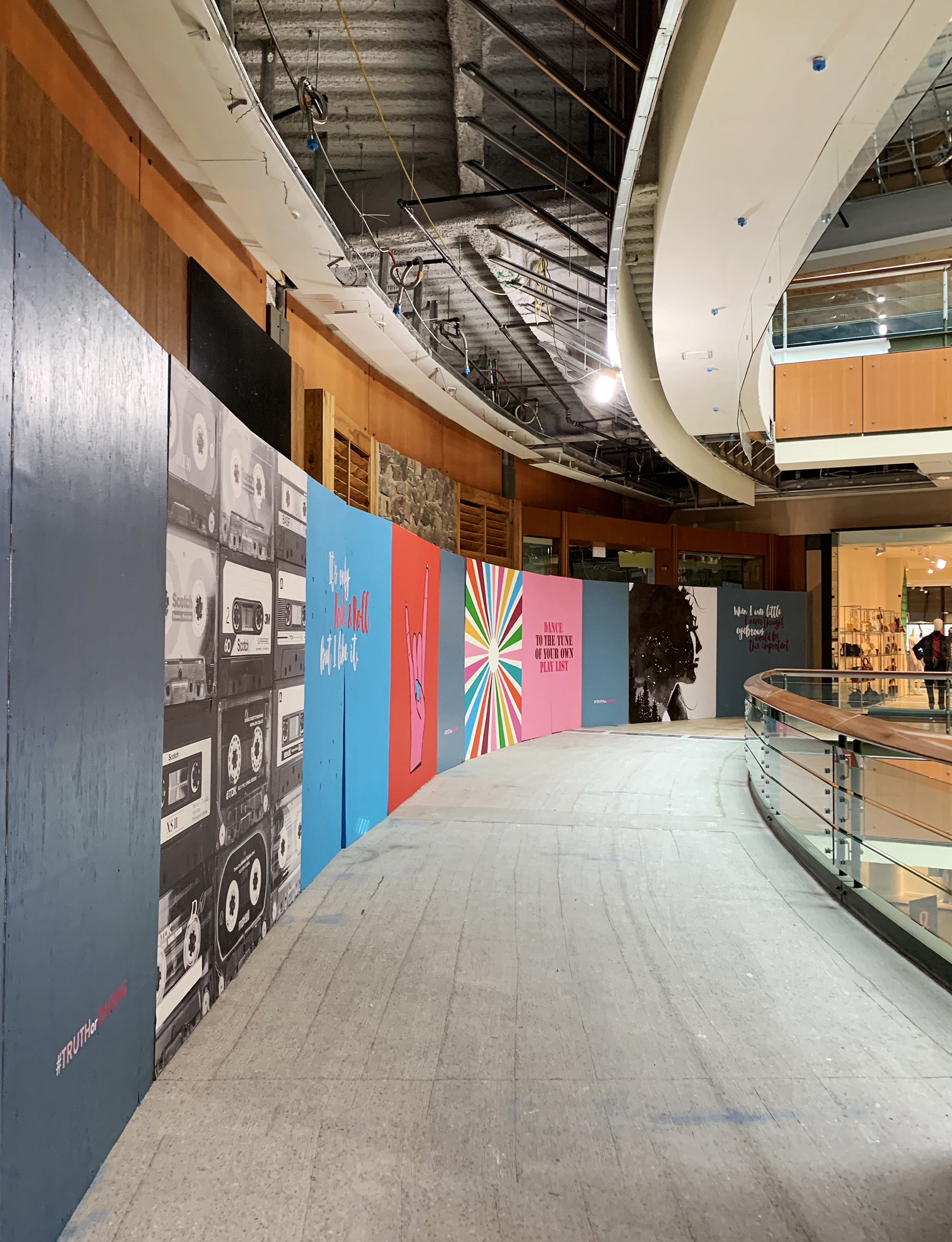 Large Format Sign Installation
If you are planning—or even contemplating—a large-format professional graphics installation for an office, building or other facility, we encourage you to engage our team as early as possible. Even the "simple" projects in this space can quickly become more complicated than would ever seem possible so, like on any construction project… measure twice, cut once. We would love to help you get you started by discussing your goals and providing options and best practices to turn your idea into a beautiful reality.
To see our complete installation gallery, go to: https://www.alphagraphicsseattle.com/signs/installations/