It's not every day that you come eye to eye with a bald eagle on your way to work. But for the commuters on Highway 9 in Snohomish, it is. They are treated to the curious "Future site of PAWS" sign featuring the piercing stare of a bald eagle on one side and the mystical aura of a barn owl on the other. Thanks to the expert craftsmanship of AlphaGraphics Seattle, the sign is making an impact. Recent inquiries to PAWS about the building of a 25-acre PAWS Wildlife Center went up right after the 8-foot-by-4-foot sign was installed.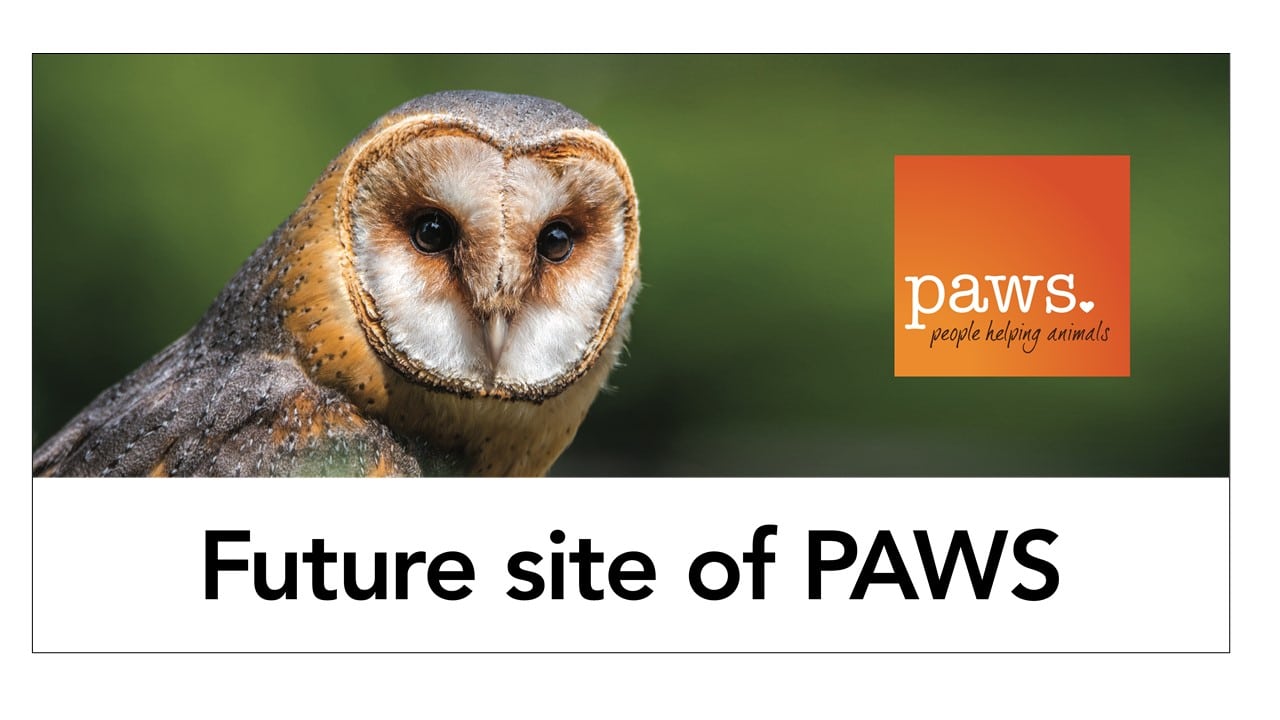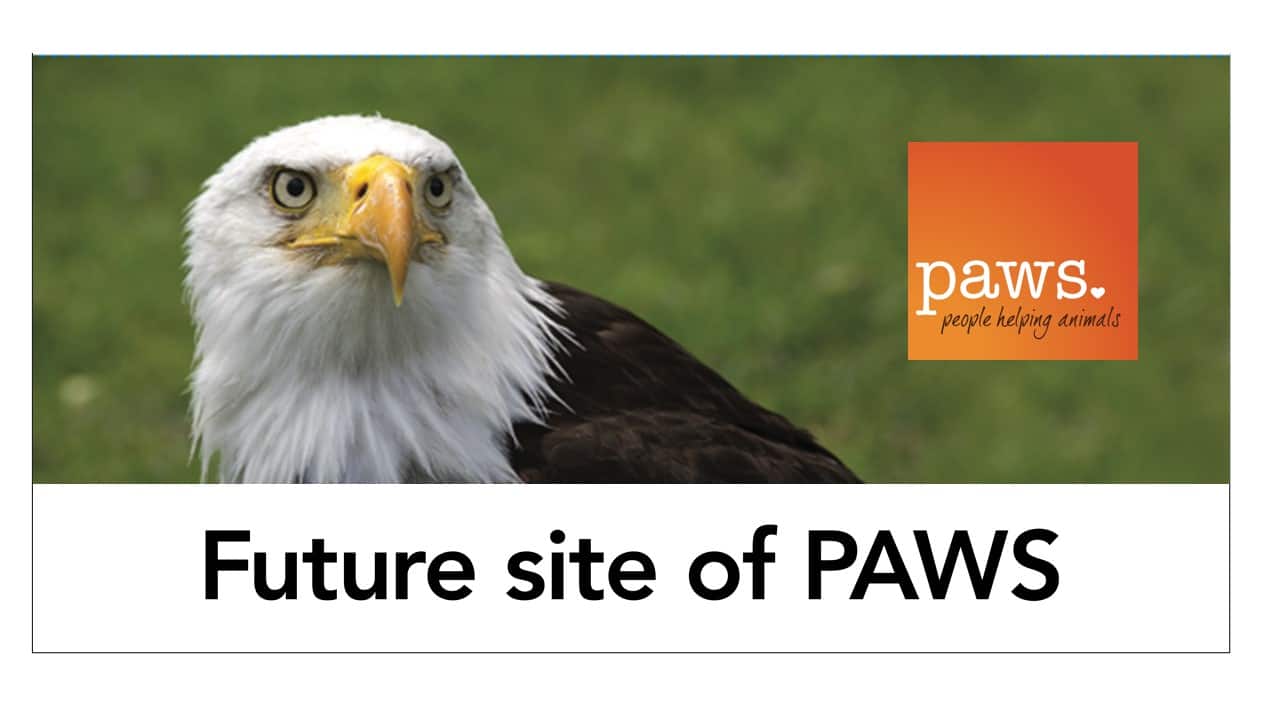 What Highway 9 commuters don't know is that this sign was contributed to PAWS by AlphaGraphics Seattle, and that owner Chuck Stempler, a life-long animal lover, is behind it.
When Chuck and his wife Sally first visited PAWS in Lynnwood in 2019, it was obvious they had an emotional attachment to our mission to help cats, dogs and wild animals go home and thrive. Fast forward and Chuck is now the President of the PAWS Board of Directors.
The time, energy and enthusiasm he personally puts into this critical role as a volunteer leader for PAWS is impressive on its own. But factor in that Chuck brings with him the power of the community's premier print, sign, and visual-communication solutions provider, AlphaGraphics Seattle, and we have learned first-hand the difference that Chuck and AlphaGraphics are making in our local non-profit community.
A great example of this above-and-beyond approach is when Chuck learned about PAWS Wild Night, a virtual fundraiser dependent on unique, high-value auction items, he not only offered to donate a vehicle wrap for the PAWS Ford Explorer, but came up with a brilliant concept of how to make it the most attractive to donors: Two supporters will now have the once-in-a-lifetime experience of having their precious dog and cat companions featured on the hardworking PAWS vehicle. This van transports animals received at the airport from overwhelmed shelters across the country, moves cats from PAWS in Lynnwood to our cat-only adoption facility PAWS Cat City in Seattle, and transports PAWS Educators to schools (during non-pandemic times).
At PAWS, the pandemic has required us to reimagine the way we raise funds and deliver services, from moving to appointment-only animal adoptions to substituting in-person fundraisers with virtual events. With a new way of doing business comes a need for great communication. Chuck and his team at AlphaGraphics Seattle are right there with us—from conducting outdoor signage site surveys at the PAWS Lynnwood campus to producing large wall prints for the PAWS Companion Animal Shelter.
Count us lucky to be among the more than 150 local nonprofits that AlphaGraphics Seattle works with so, together, we can continue fulfilling our mission through the challenges of the pandemic and beyond.
Laura Follis is the Communications & Marketing Director for Lynnwood-based PAWS