Custom sign manufacturing is an everyday occurrence in our shop. We are adept at producing quality signage for various interior and exterior applications, for both small and large businesses.
Recently we produced these acrylic name plaque signs for Epic Asset Management, a property management company serving the greater Seattle area.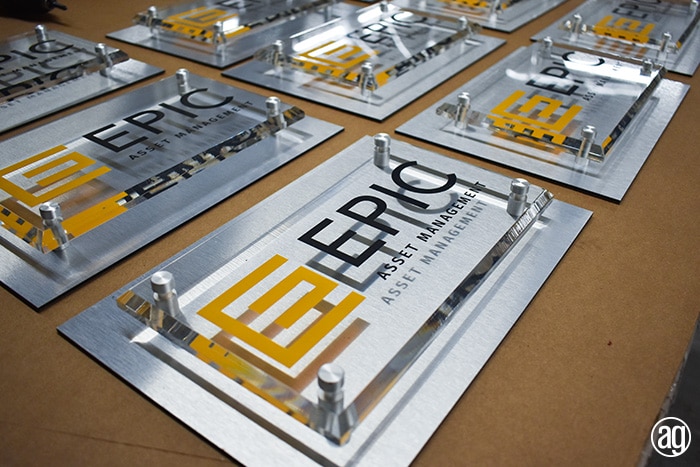 There is a lot that went into making these signs.
The Epic Asset Management color logo is printed 2nd surface (the graphics is printed on the back and is viewable through the front side) on ½" thick acrylic that is 6" x 10". Printed behind the logo is an extra layer of white ink to make the graphic opaque. The edges of the acrylic plate are beveled and it is attached to a sheet of 8" x 12" aluminum backing using ½" standoffs.
We produced over 40 of these signs entirely in house. Check out the photos below.
If you need similar signs for your business, be sure to let us know. We are here to help.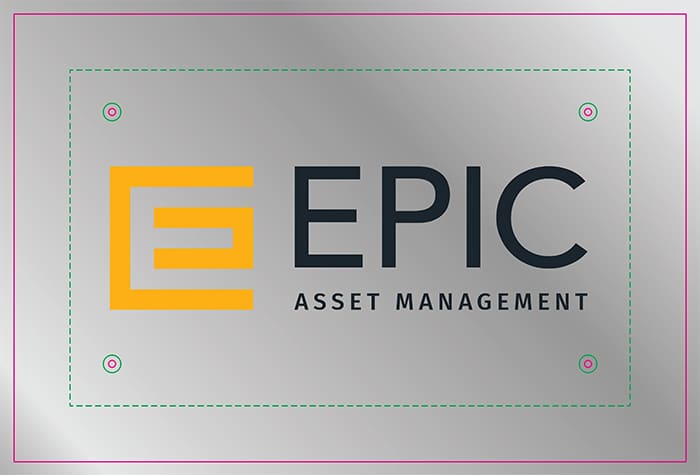 *artwork provided by Epic Asset Management