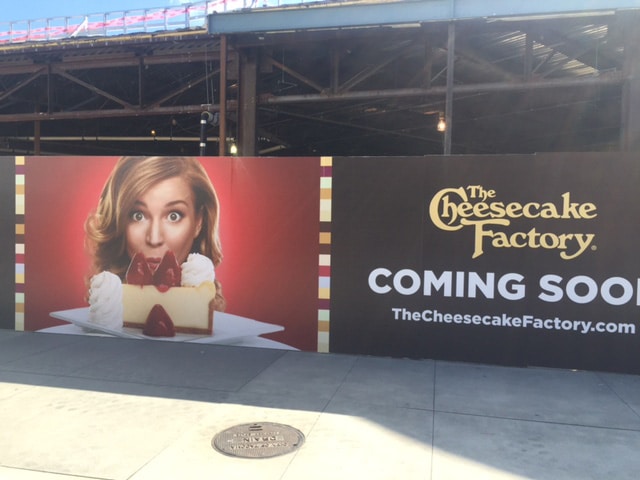 As Seattle's premier sign printing shop, large custom wall graphics and installations are one of our specialties. We just finished this construction barricade wrap project for the Cheesecake Factory. They are opening up a new location at the Tacoma mall in a few months.
While the building is under construction, the wall graphic lets passerbys know that a new Cheesecake Factory restaurant is on the way. The message can't be missed. At eight feet high and over 187 feet long, the graphic installation is BIG. It seamlessly covers the entire surface of the wall (including the 12' built-in gate.)
"It was a breeze and a pleasure working with AlphaGraphics. Scott and his team were able to jump on board to execute the printing and installation of our high-resolution barricade Graphics. Their immediate response, advice and support was integral in completing this project. They've shown that AlphaGraphics is the right company for The Cheesecake Factory to partner with for all our marketing needs at our Tacoma Location."
— Ellen McTigue, The Cheesecake Factory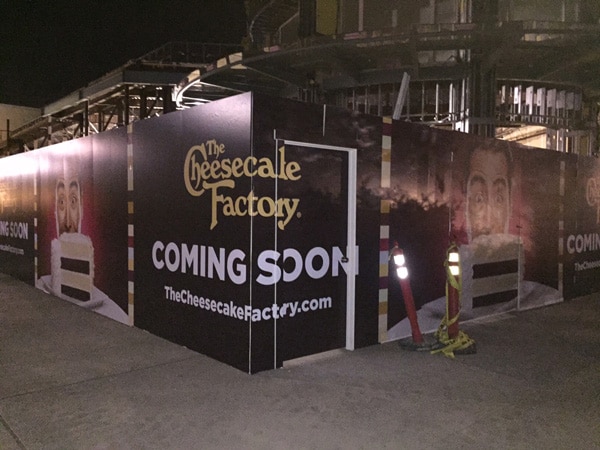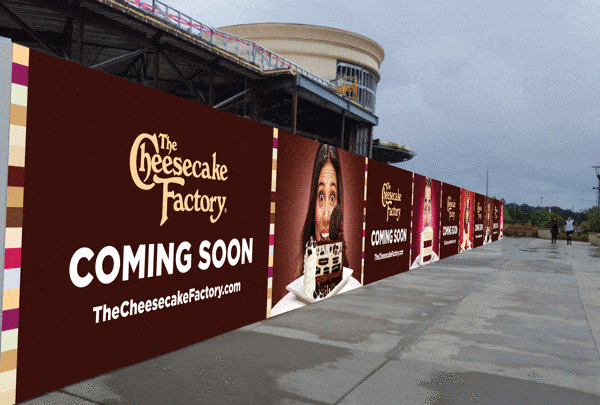 The large-format graphic was printed on Avery MPI 2126 High Tack Adhesive Vinyl. An LUV lustre laminate was applied to protect the graphic from the outdoor elements (UV light, moisture, abrasions, etc.) and keep the sign looking great. It was cut into 48 individual 54" wide panels for the installation, which took nearly twenty hours to complete. Special care was taken for installing the panels around the corner of the wall and over the built-in doors.
A large wall graphic installation like this will typically last up to five years, but this particular installation is set to come down after only five months. That's because that's when the new Cheesecake Factory is set to open.