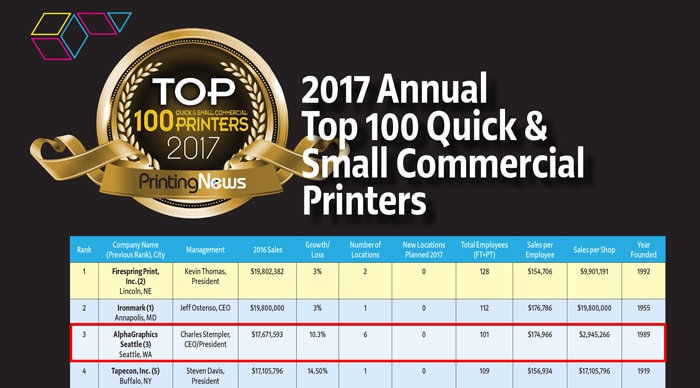 We are thrilled to learn that AlphaGraphics Seattle was included on Printing News' 2017 list of top one hundred small commercial printers. We ranked 3rd on the list, showing an impressive 10.3% growth rate over the past year.
You can view the list in its entirety here.
The printing industry as a whole has seen significant gains over the past twelve months. And according to our CEO/president Chuck Stempler, there is plenty of reason to be optimistic about things to come.
"There is an excellent future opportunity for those with a strong balance sheet, vision for the future (products/services), and a willingness to invest in the development of their team to bring it to reality in the service of their clients."
— Chuck Stempler, CEO/President of AlphaGraphics Seattle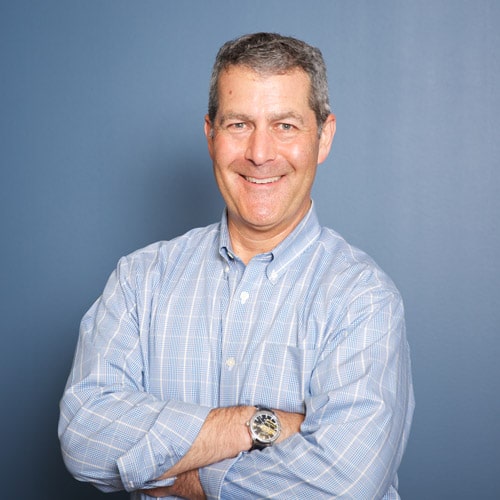 Additionally, AlphaGraphics Seattle ranked 16th on Printing News' 2017 list of top wide-format and signage shops.  Our wide-format printing capabilities and installation services are continuing to expand. I wouldn't be surprised to see us ranked among the top ten in this category next year.
Thank you for partnering with us on your print and marketing communications projects. As always, our goal is to provide you with uncompromising results. We are forever grateful for the opportunity to work with you.