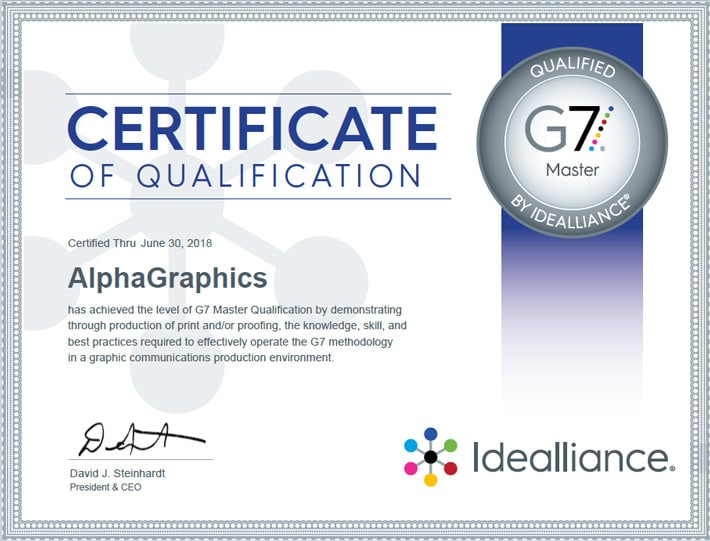 We are excited to announce that we have achieved Ideaalliance G7 Master Qualification through June 2018.
G7 is an industry-leading set of best practices for achieving gray balance and is the driving force for consistently achieving high-quality results across all our print processes. It enables us to maintain visual appearance across all printing types and substrates.
AlphaGraphics Seattle is one of only 17 companies in the state of Washington to successfully complete the qualification process.
Our commitment to the G7 standards is a great example of how we're maximizing our performance to better serve our customers.