Here's is an installation project we recently completed for Incity.
InCity is a Puget Sound-based property and asset management firm serving the urban and suburban areas of Seattle, Bellevue, Kirkland, Woodinville, Bothell, Everett, and Spokane.
This project was for their new Burke + Union Apartments located near Seattle Children's Hospital and University Village.
We installed window graphics in their second floor office and large vinyl banners on the top of the building.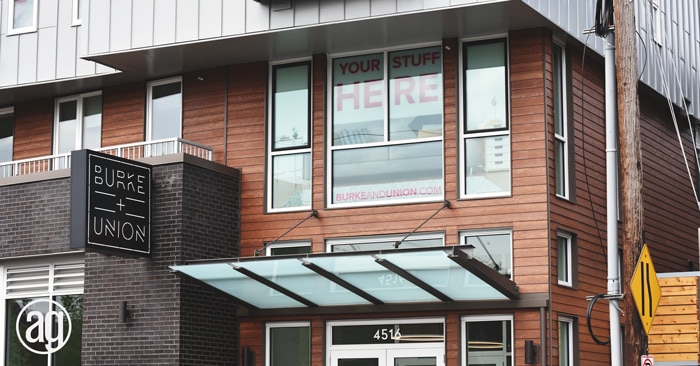 Window Graphics Installation
Graphics Produced by: AlphaGraphics Seattle
Installation by: AlphaGraphics Seattle
Design by: AlphaGraphics Seattle
Size: (artwork is split across 4 panels) 23″ x 49.5″, 27.5″ x 32.5″, 72.5″ x 32.5″, 34.75″, x 55.75″
Printing: Vutek GS3250 PRO UV
Substrate: 3M IJ8150 Clear View Graphic Film, PS White Vinyl Rem Matte 60″
The window graphics are second surface graphics and installed on the inside of their second story office. They are not 100% opaque which allows a significant amount of outside light to pass through.
The artwork is meant to look like one continuous piece. It is split evenly across all four window panels.
The graphics are consider to be "temporary graphics" meaning that they can be easily removed at any time.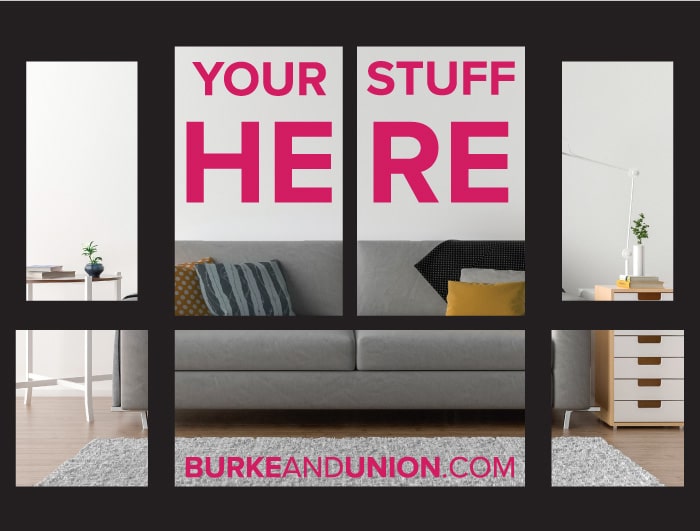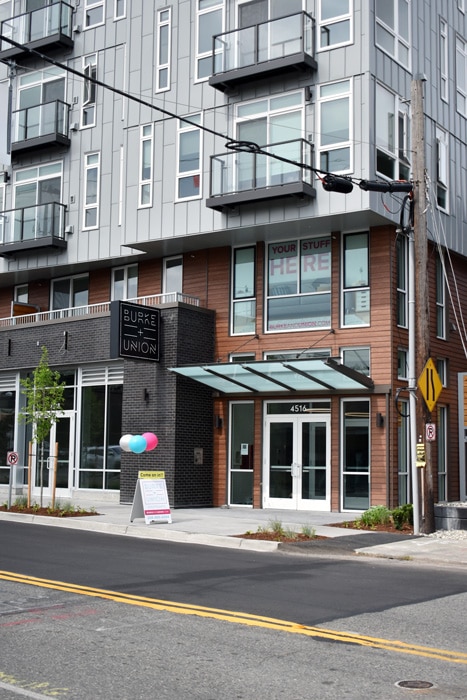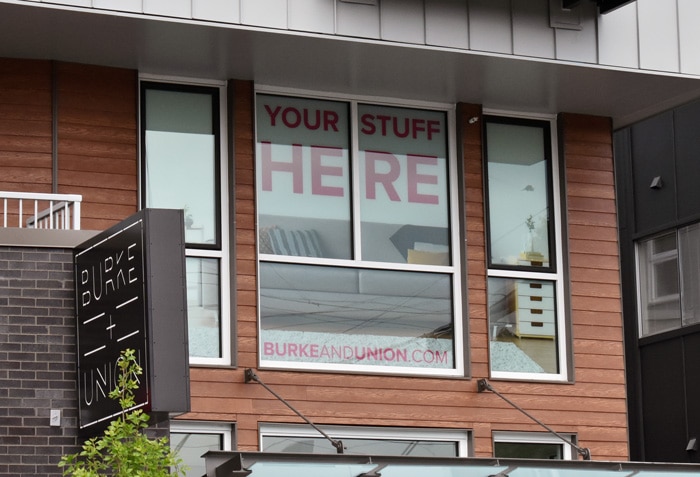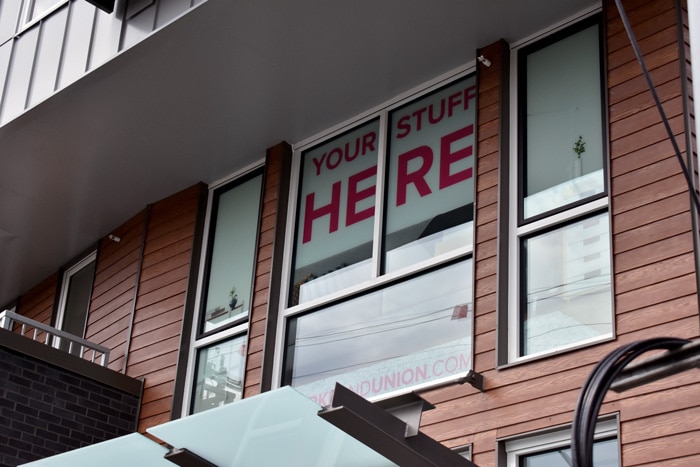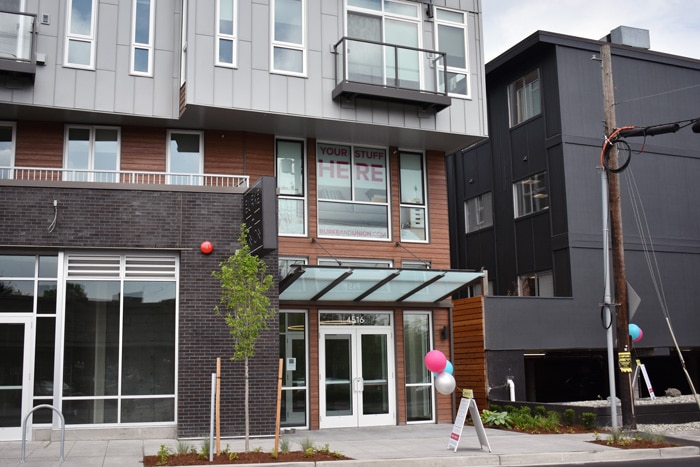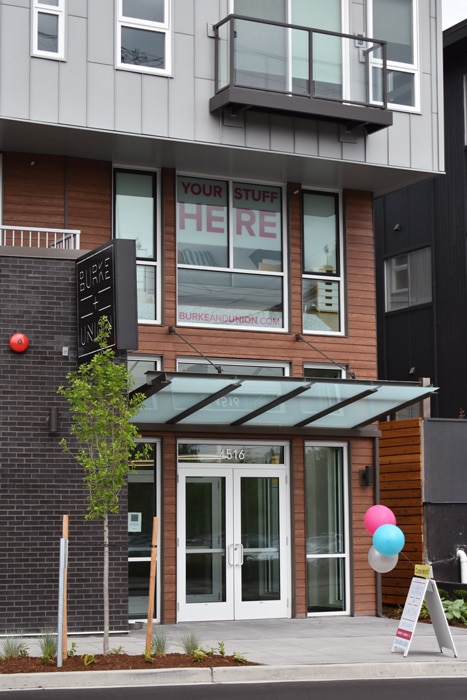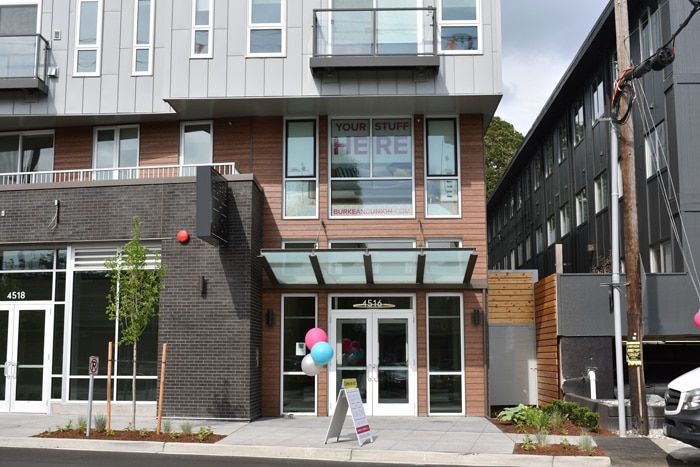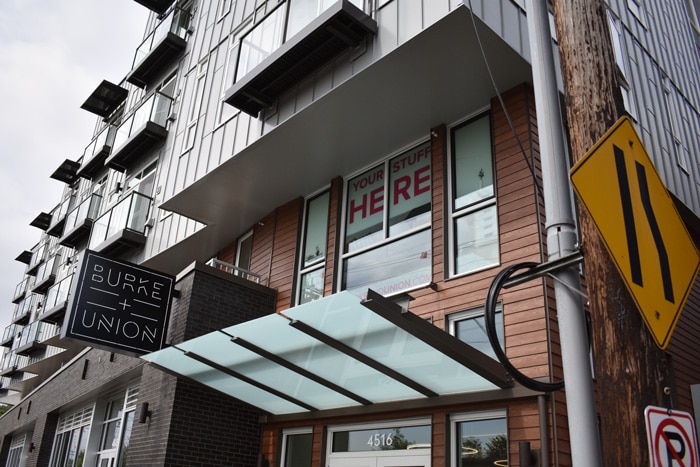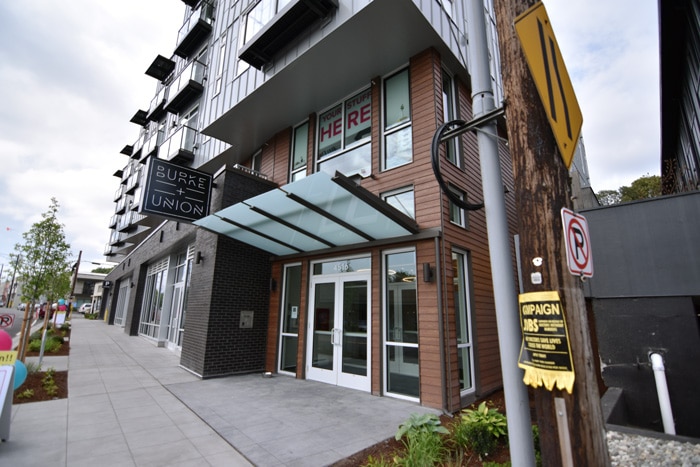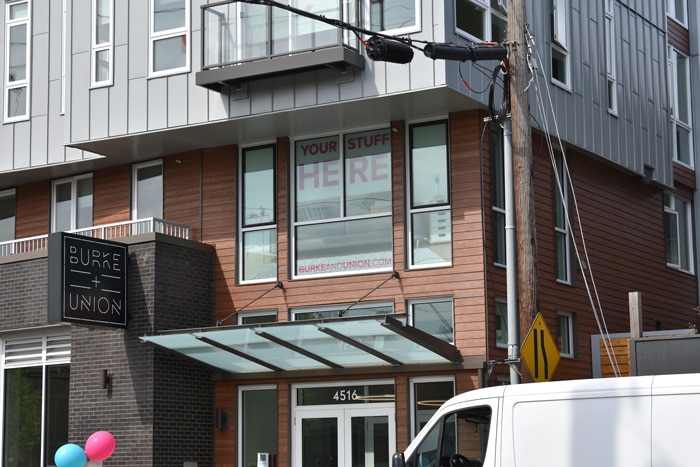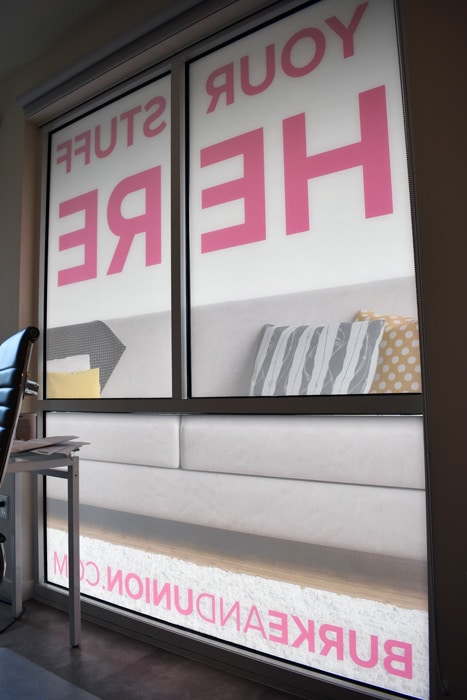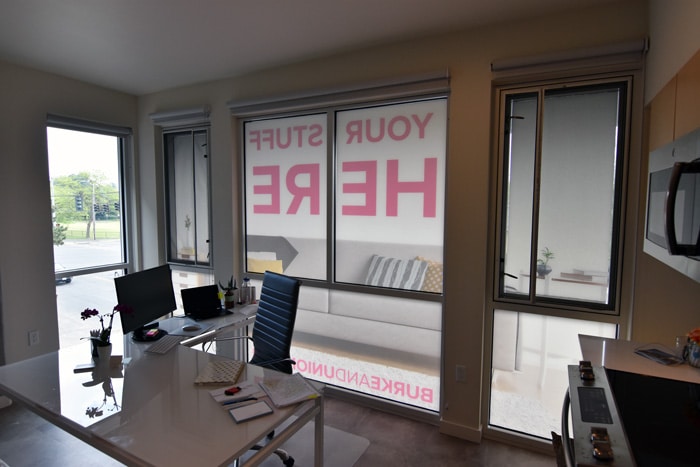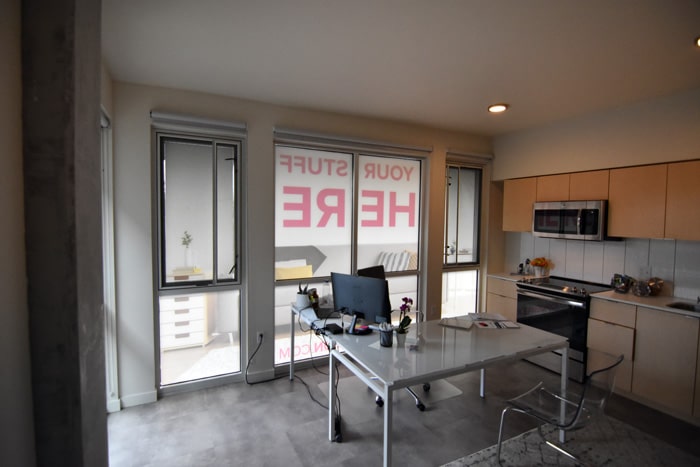 Banner Installation
Graphics Produced by: AlphaGraphics Seattle
Deisgn by: InCity
Size: 66″ x 648″, 66″ x 189″
Printing: Vutek GS3250 PRO UV
Substrate: Ultraflex 8 oz. Strip Mesh Banner
Hardware: Nickel Grommets