On the corner of Madison and 12th in Seattle's popular Capitol Hill neighborhood sits The Seattle University Campus Store. Within this retail space students can buy textbooks, school supplies, and Seattle University swag and apparel. (Go Redhawks!)
Recently we partnered with G. Scott Souchock of G Scott Works LLC  and Follett Higher Education Group to print and install a variety of signs and graphics for display inside the Seattle U Campus store. Scott did an amazing job with the design and layout. We were fortunate to work with him on this project.
As you can see from the photos below, this project involved a lot of different parts. The highlights include the large vinyl lettering on the back wall, the custom made acrylic Seattle University logo sign (Foley Sign Company helped produce the sign), the window graphics on the outside of the store, the acrylic photo collage, the large backlit sign, and the custom made wooden column signs.
From the moment you walk into the store, you really get a sense of school spirit, pride and community. The graphics and signs make a huge difference when it comes to creating that ideal customer experience.
---
Charisma Frames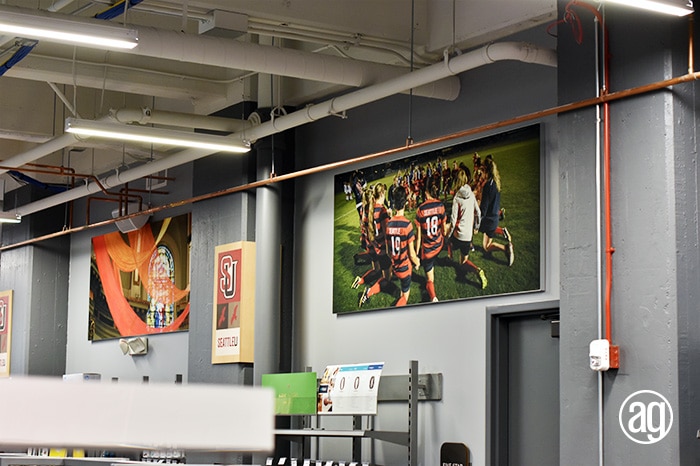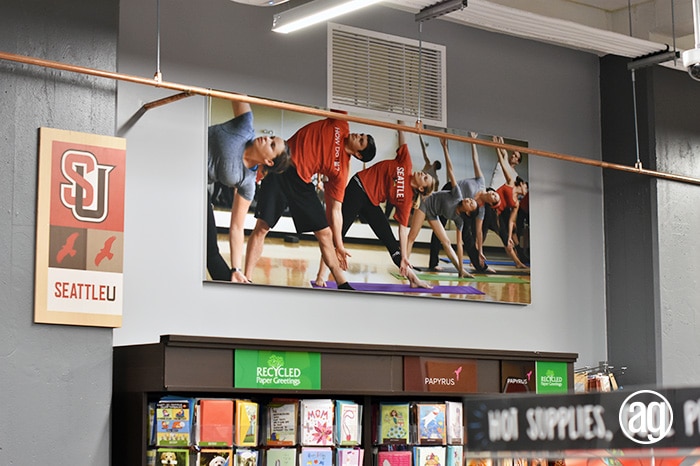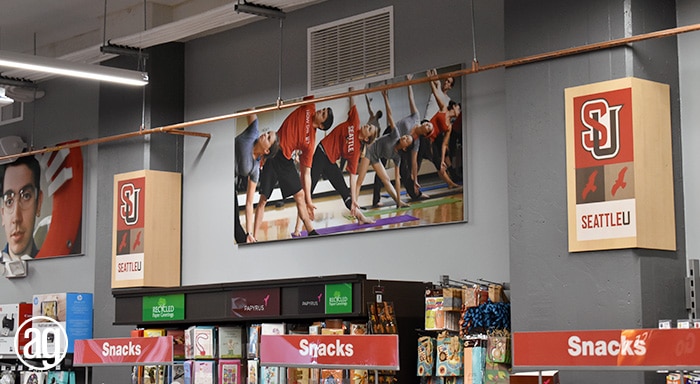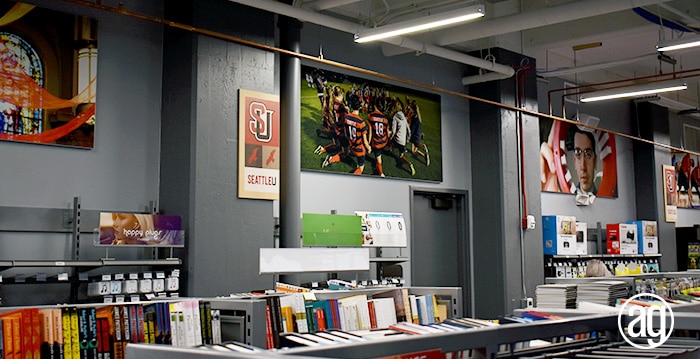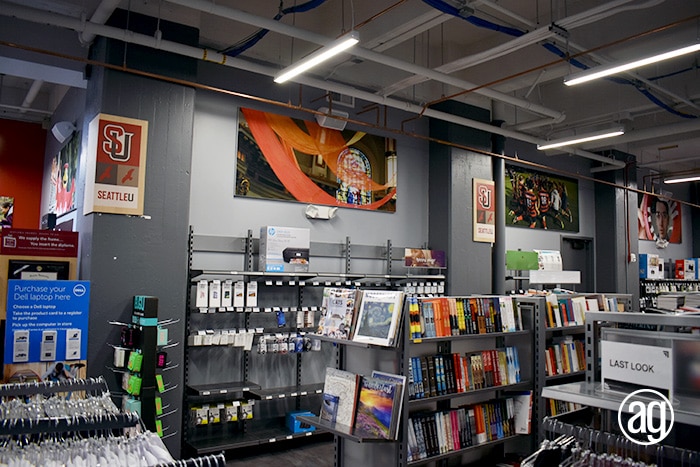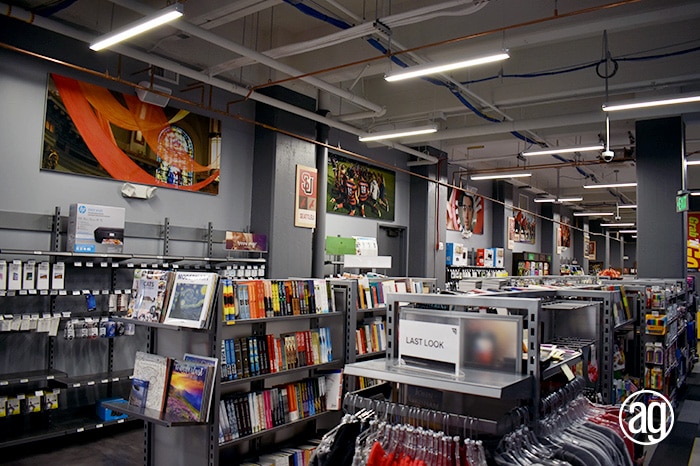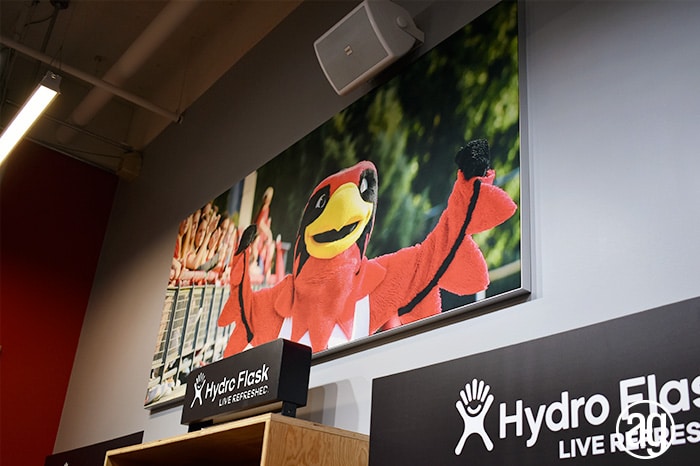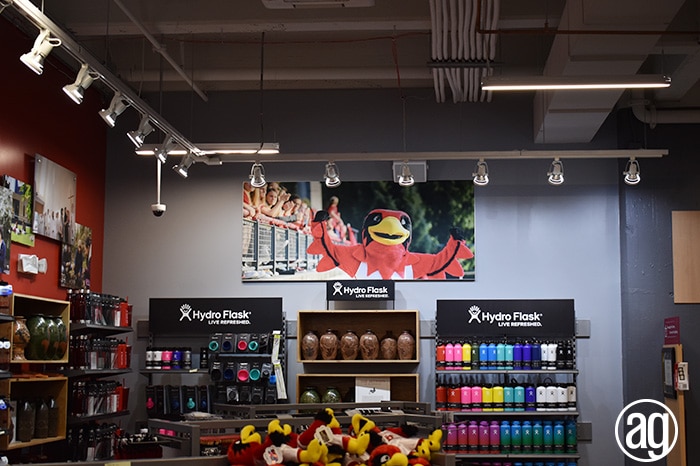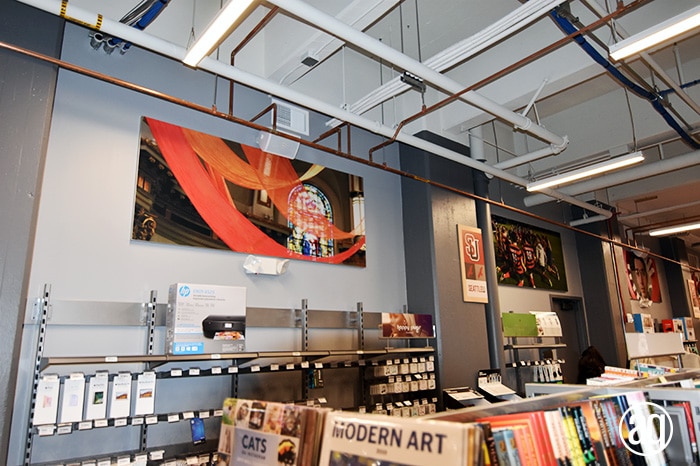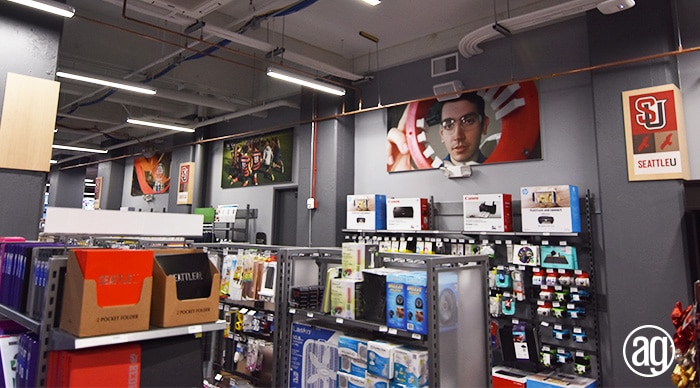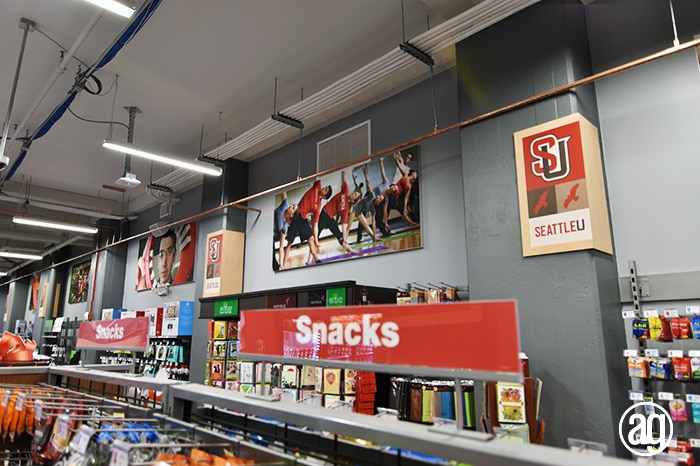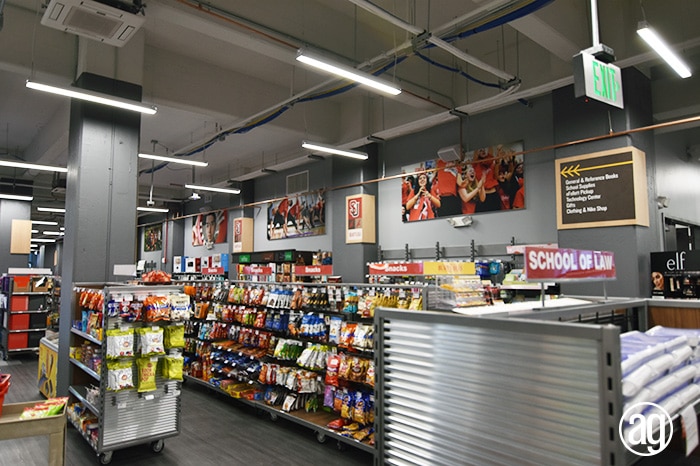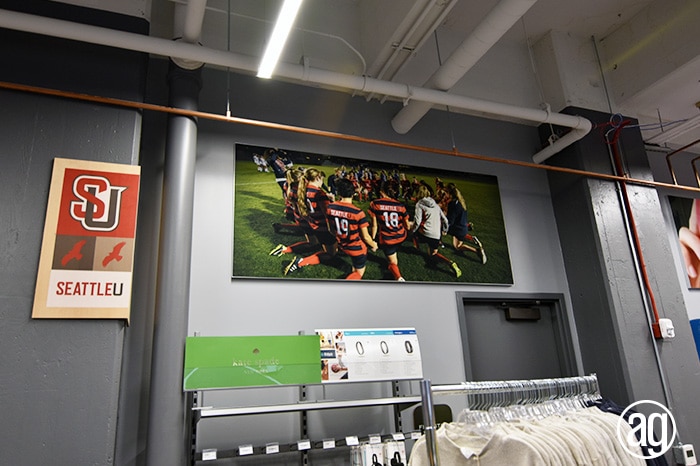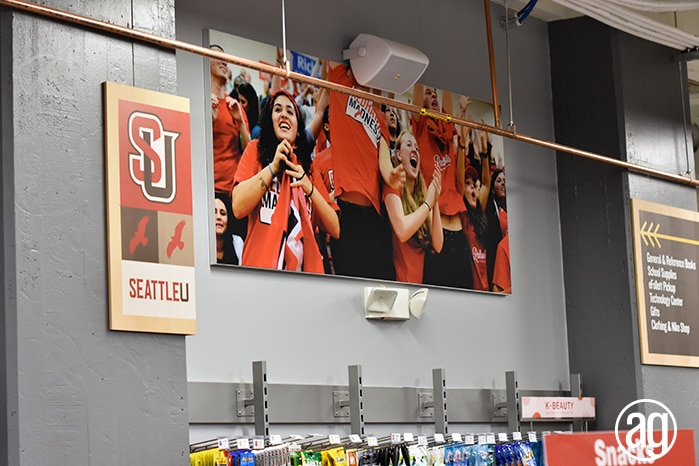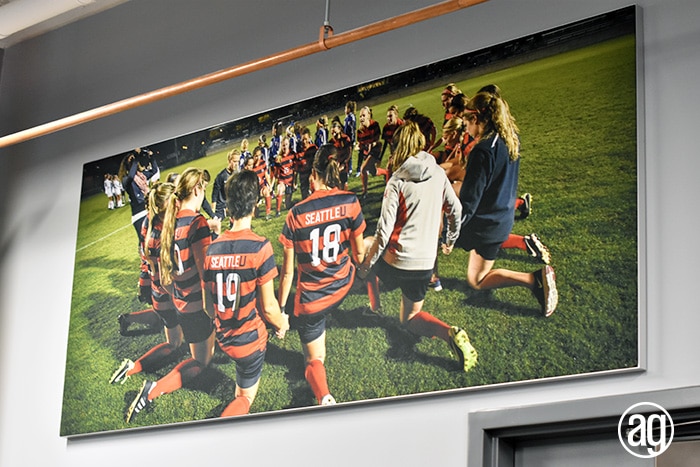 ---
Acrylic Wall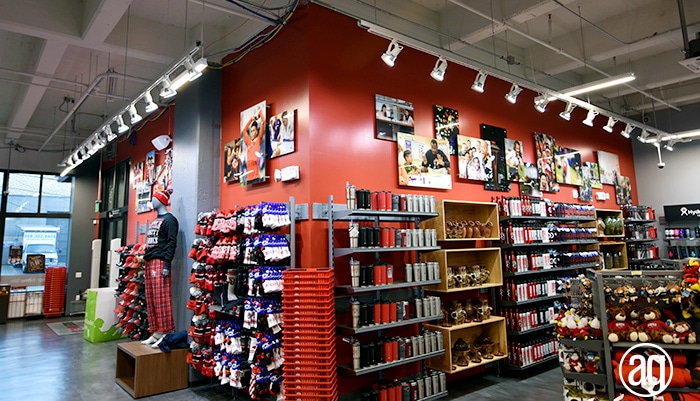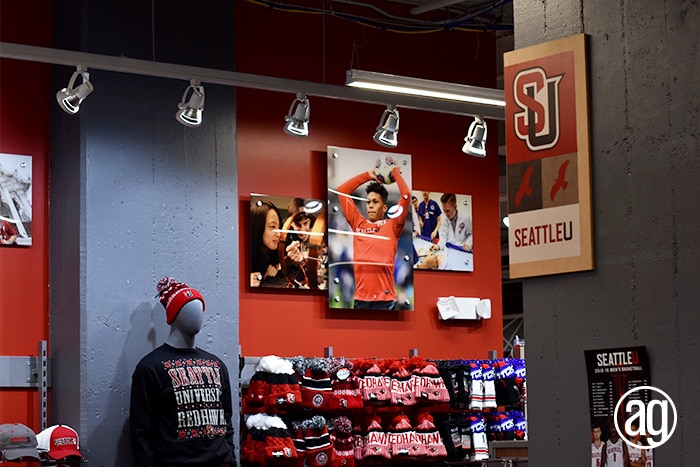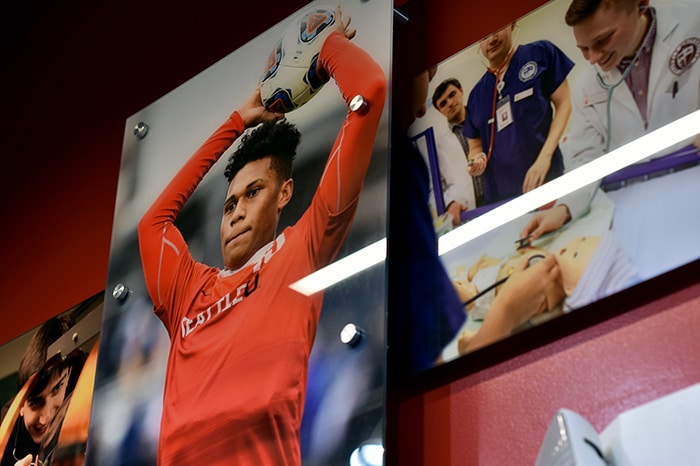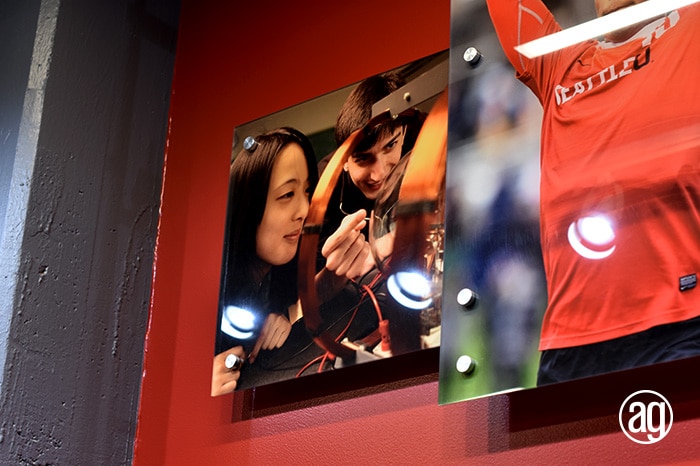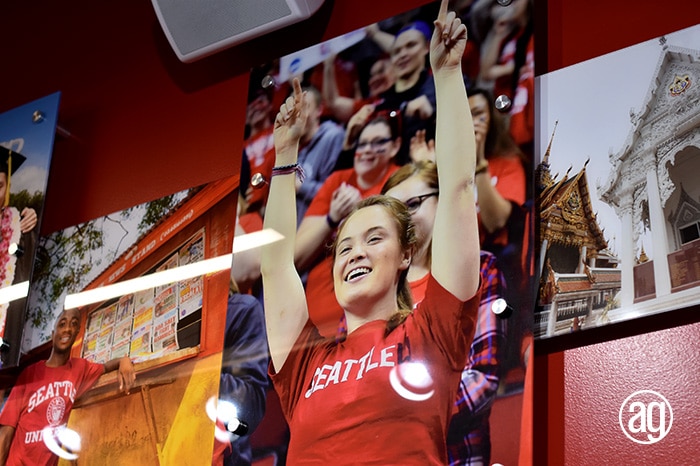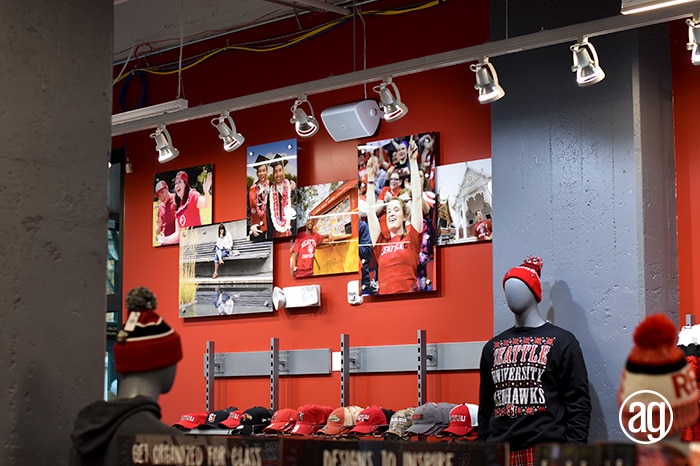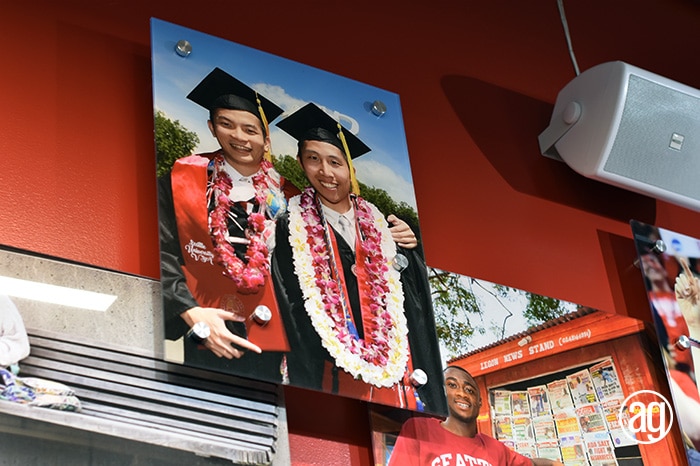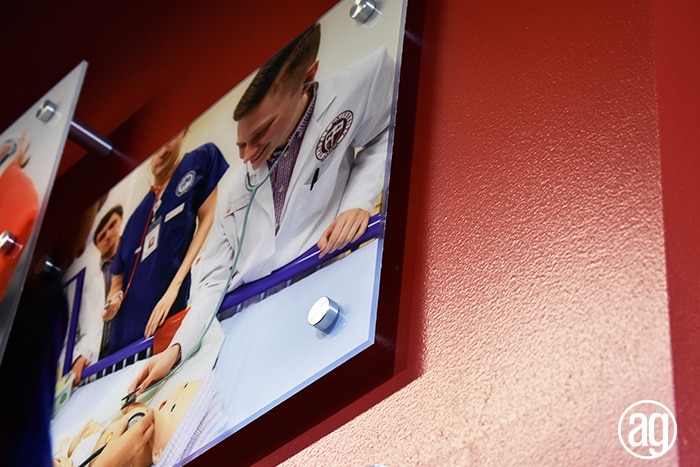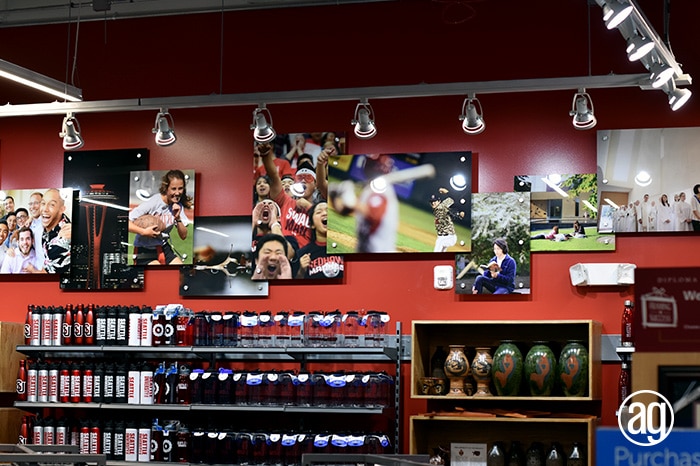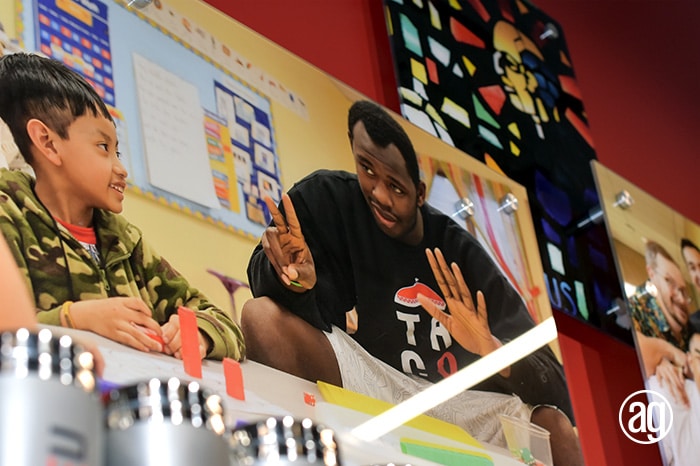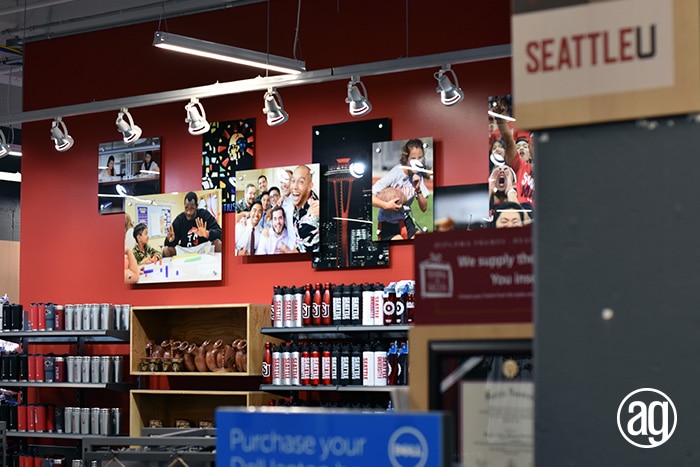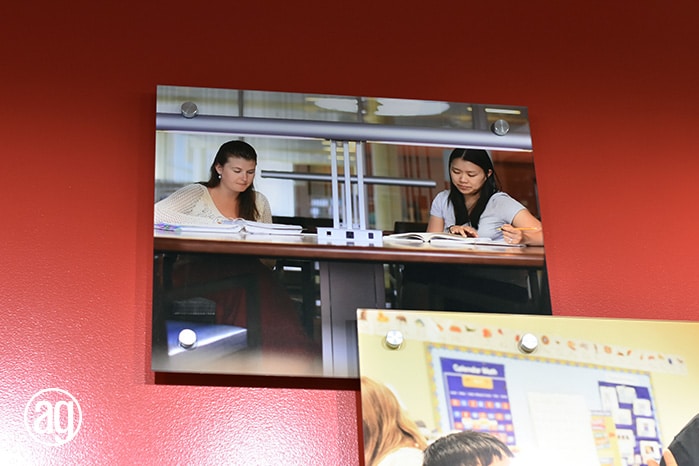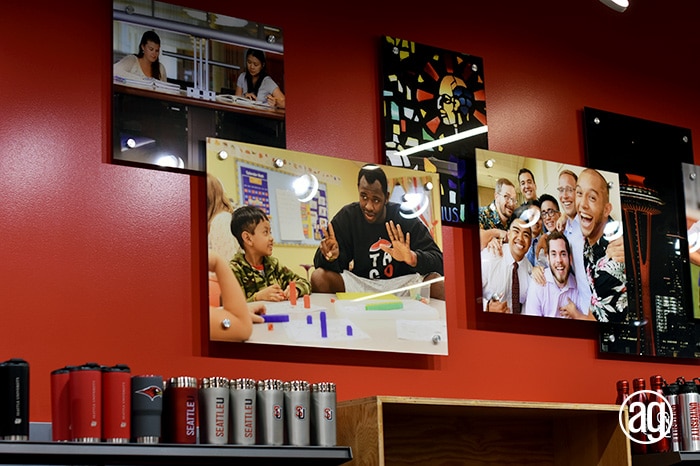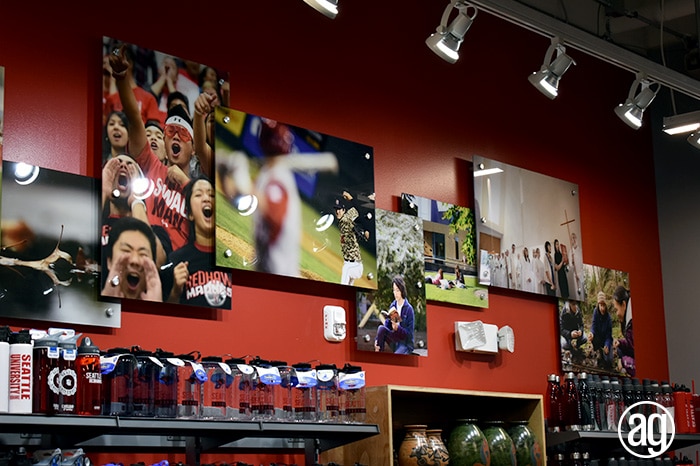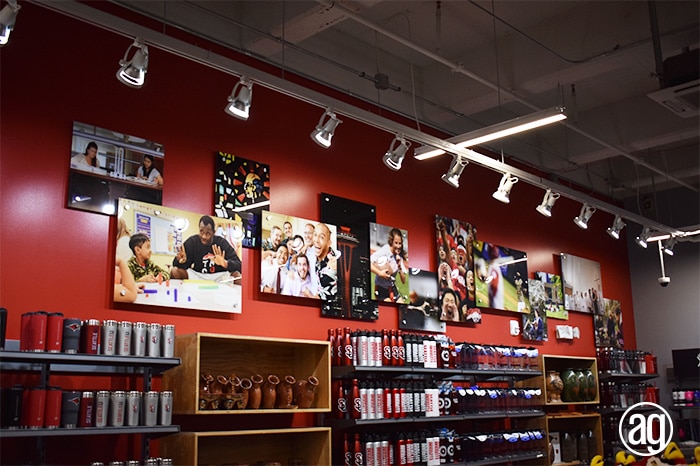 ---
Column Markers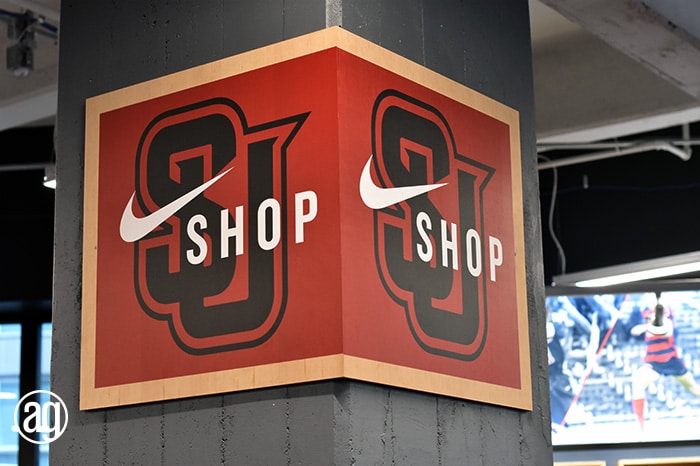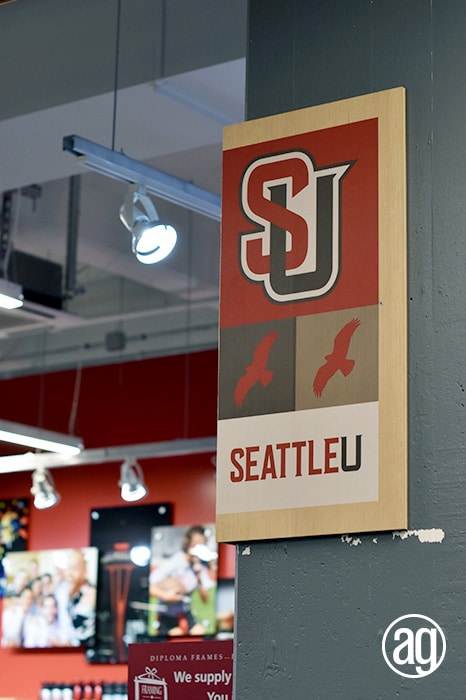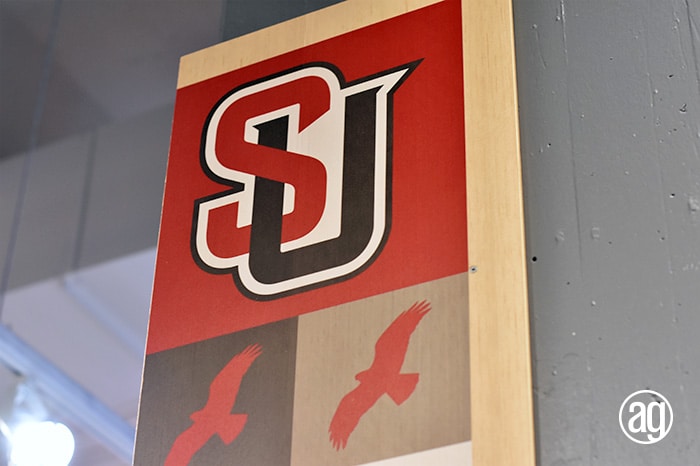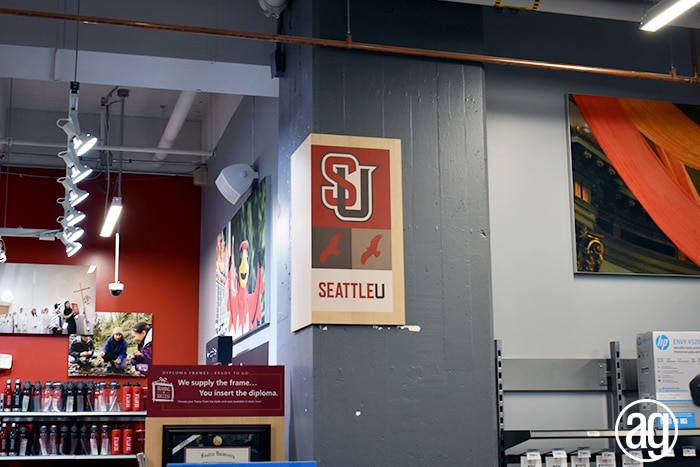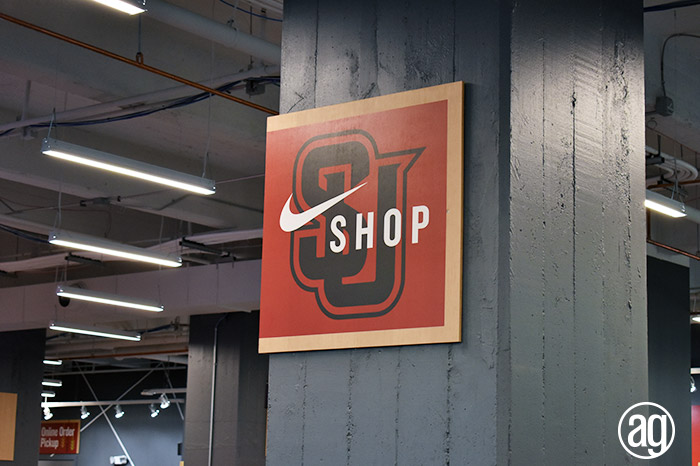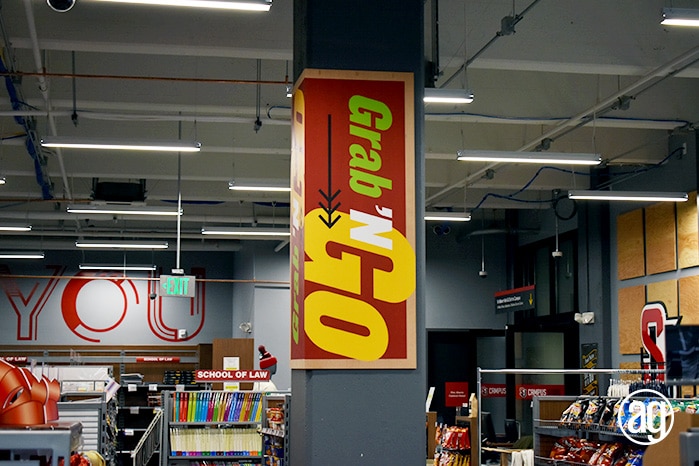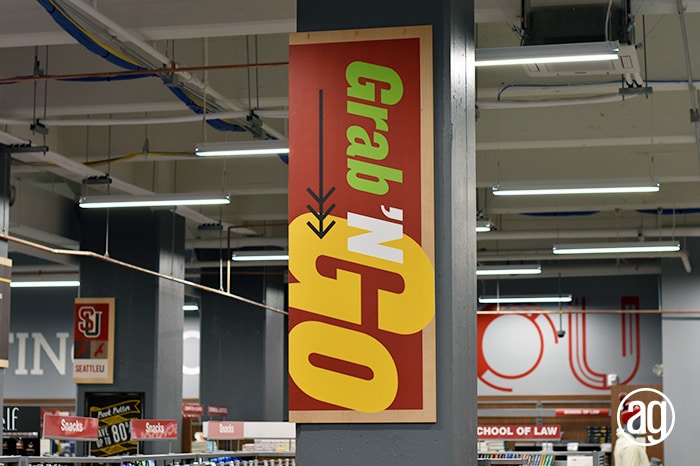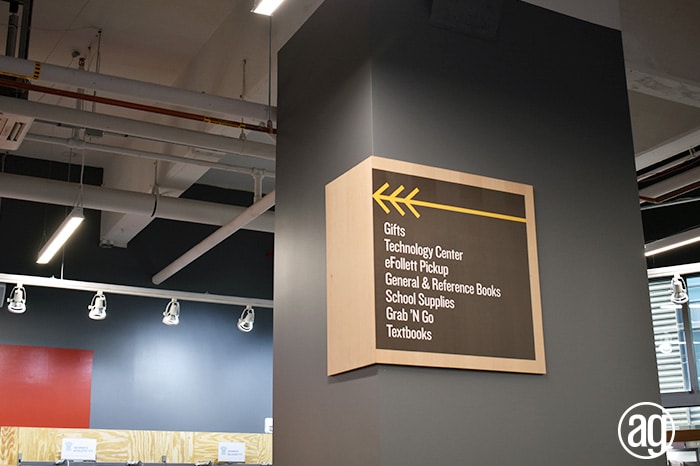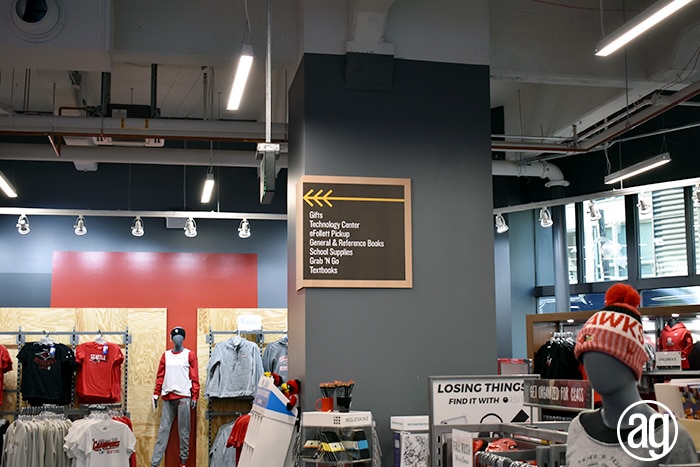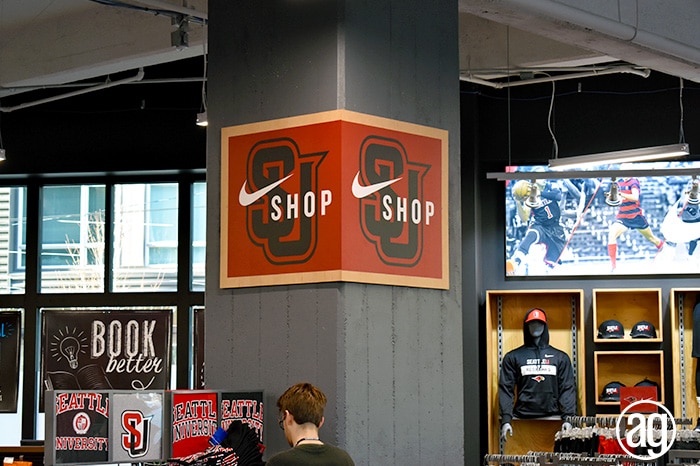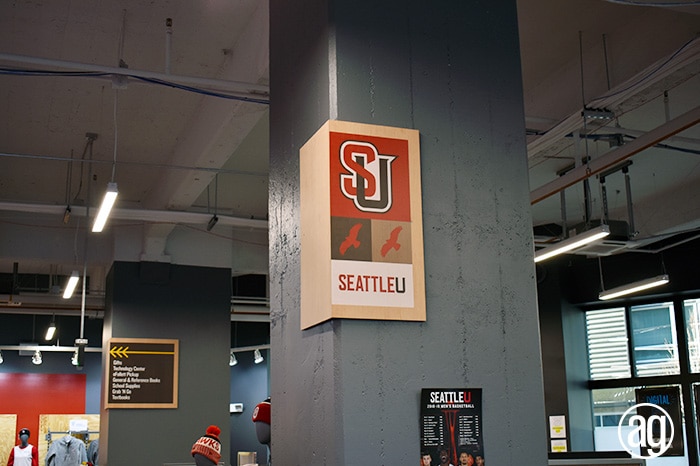 ---
Pickup Sign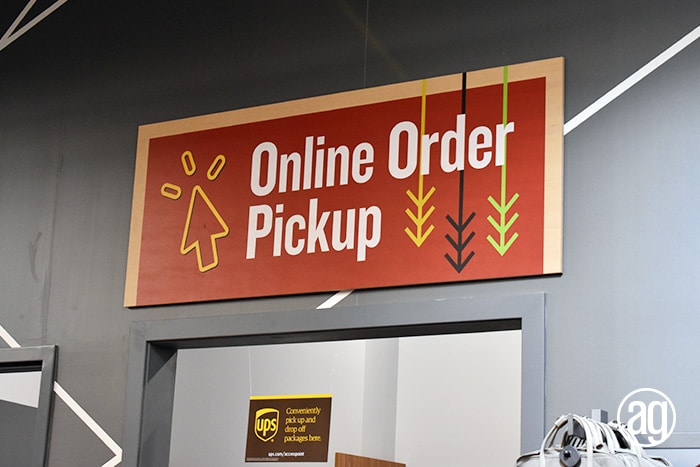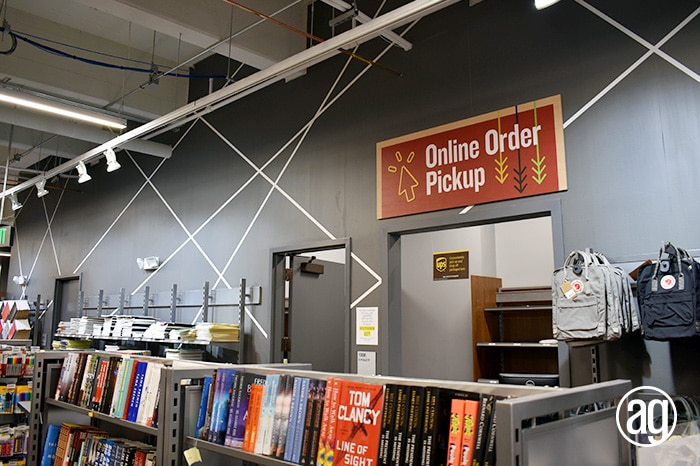 ---
Privacy Window Screens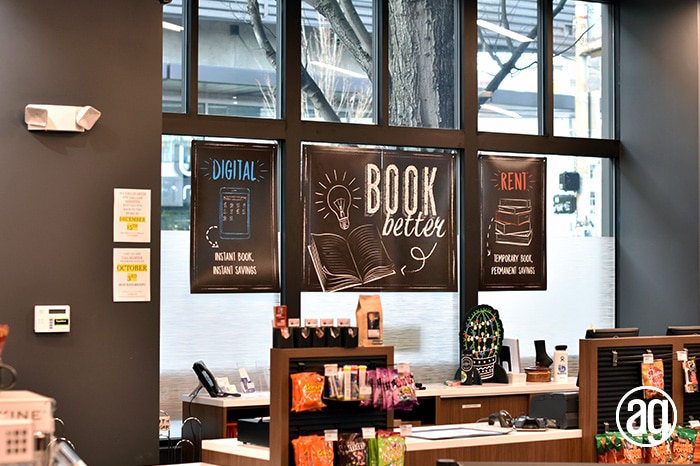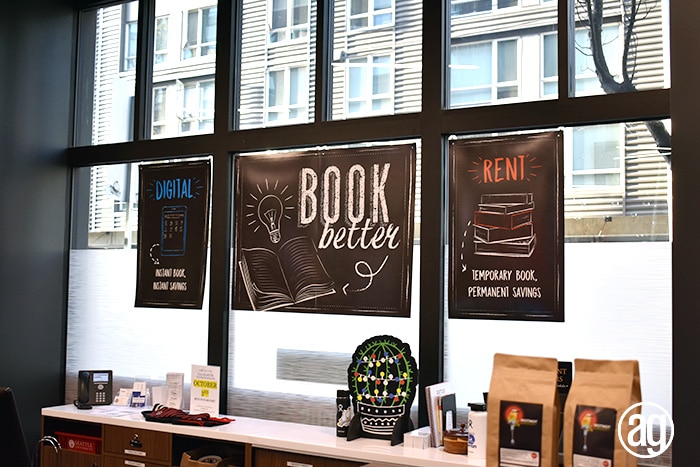 ---
Wall Graphic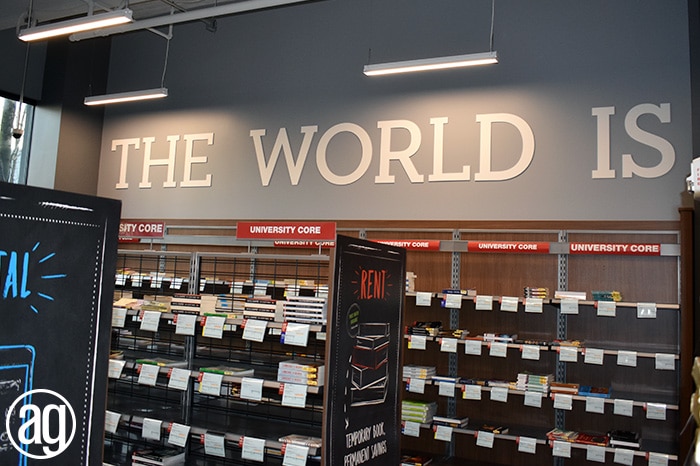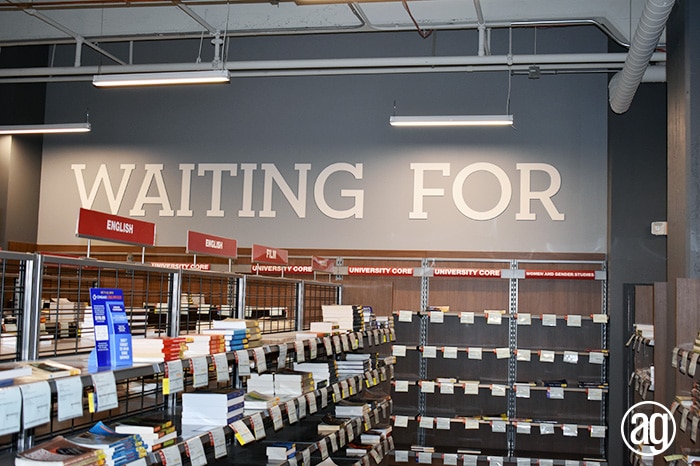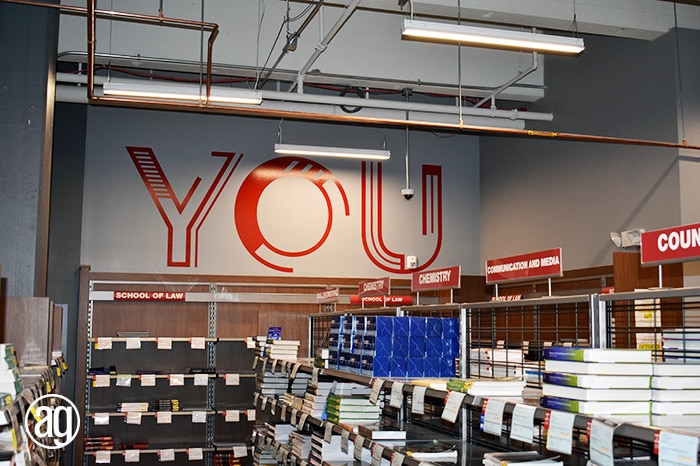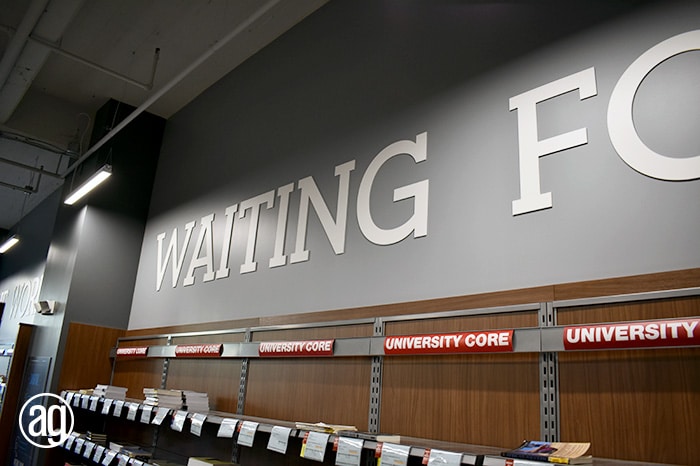 ---
Backlit Sign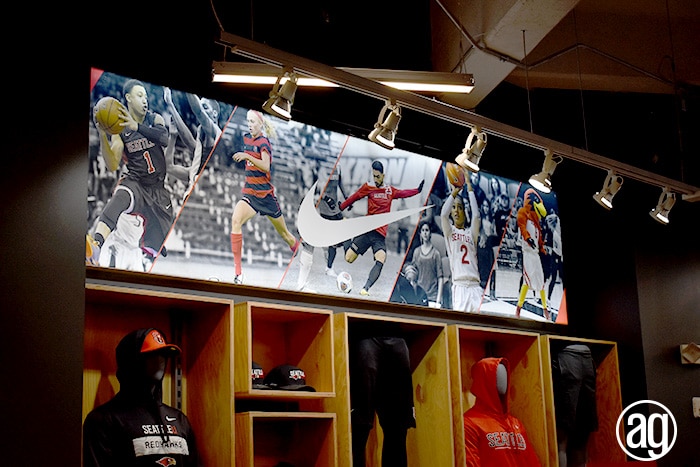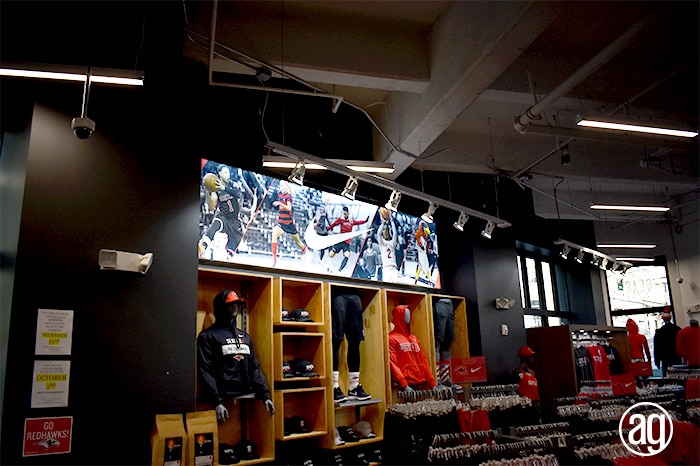 ---
Window Signs and Graphics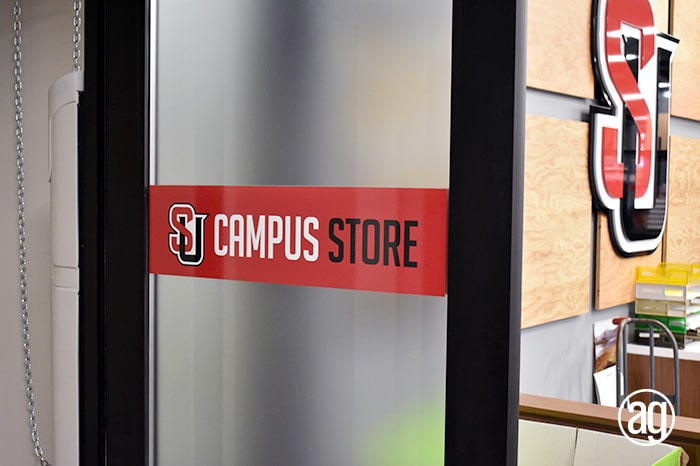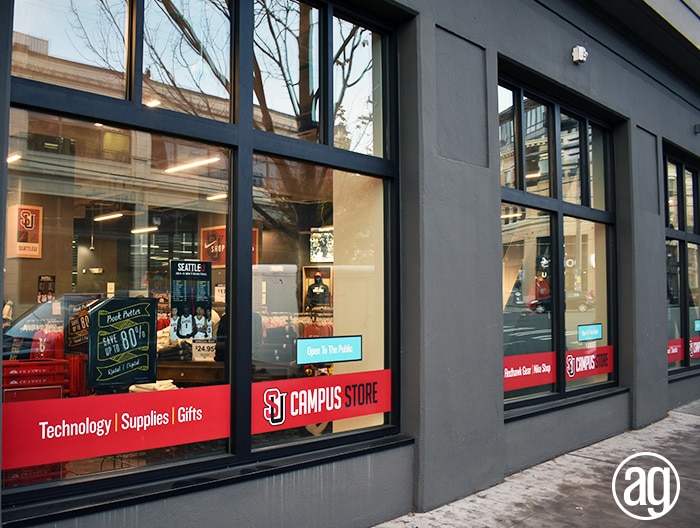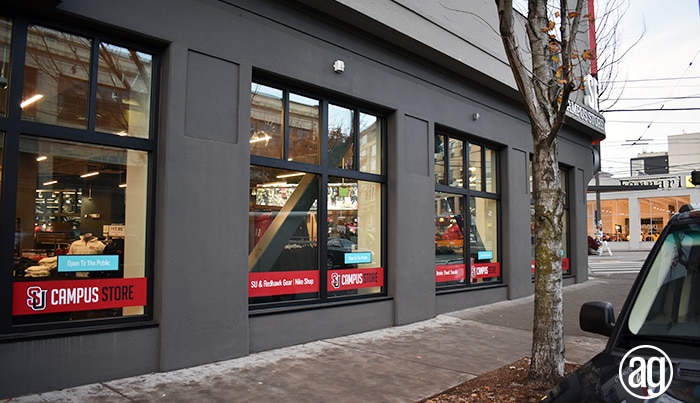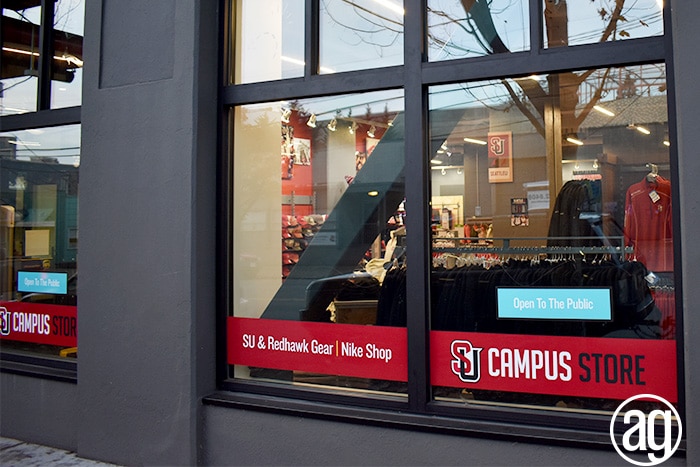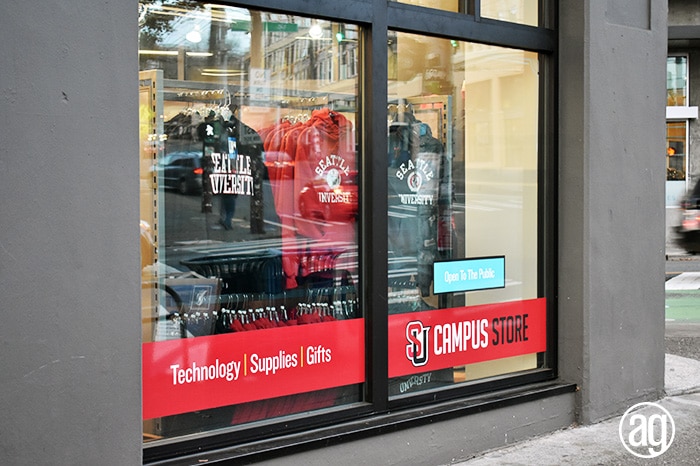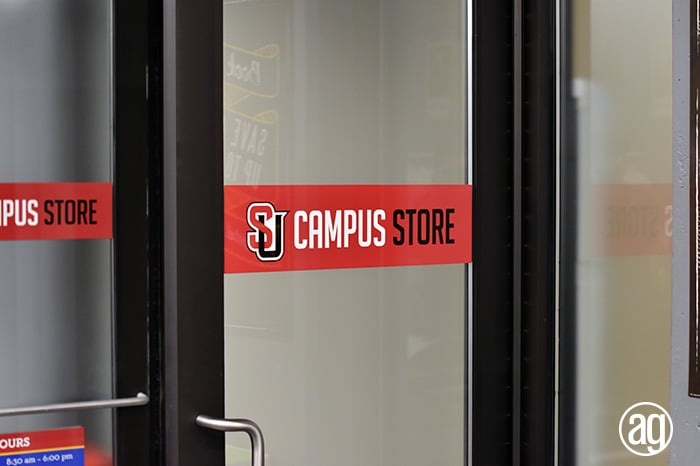 ---
Acrylic Seattle University Sign
*sign produced with the help from Foley Sign Company