At AlphaGraphics Seattle, most of our clients rely on us for beautiful, eye-catching visual communications, whether it be in signage, wall graphics, brochures, stationary or postcards. But sometimes, our work is barely noticeable to the human eye.
For more than a decade, we have partnered with the team at University of Washington Astronomy to help them get the most out of their stargazing.
A few times a year, the UW Astronomy team has short-term access to the one of the world's largest telescopes located at the observatory in Cerro Paranal, Chile. The astronomers have a limited amount of time at the telescope, so it is critical that they make the most efficient use of their precious moments there. That's where we come in.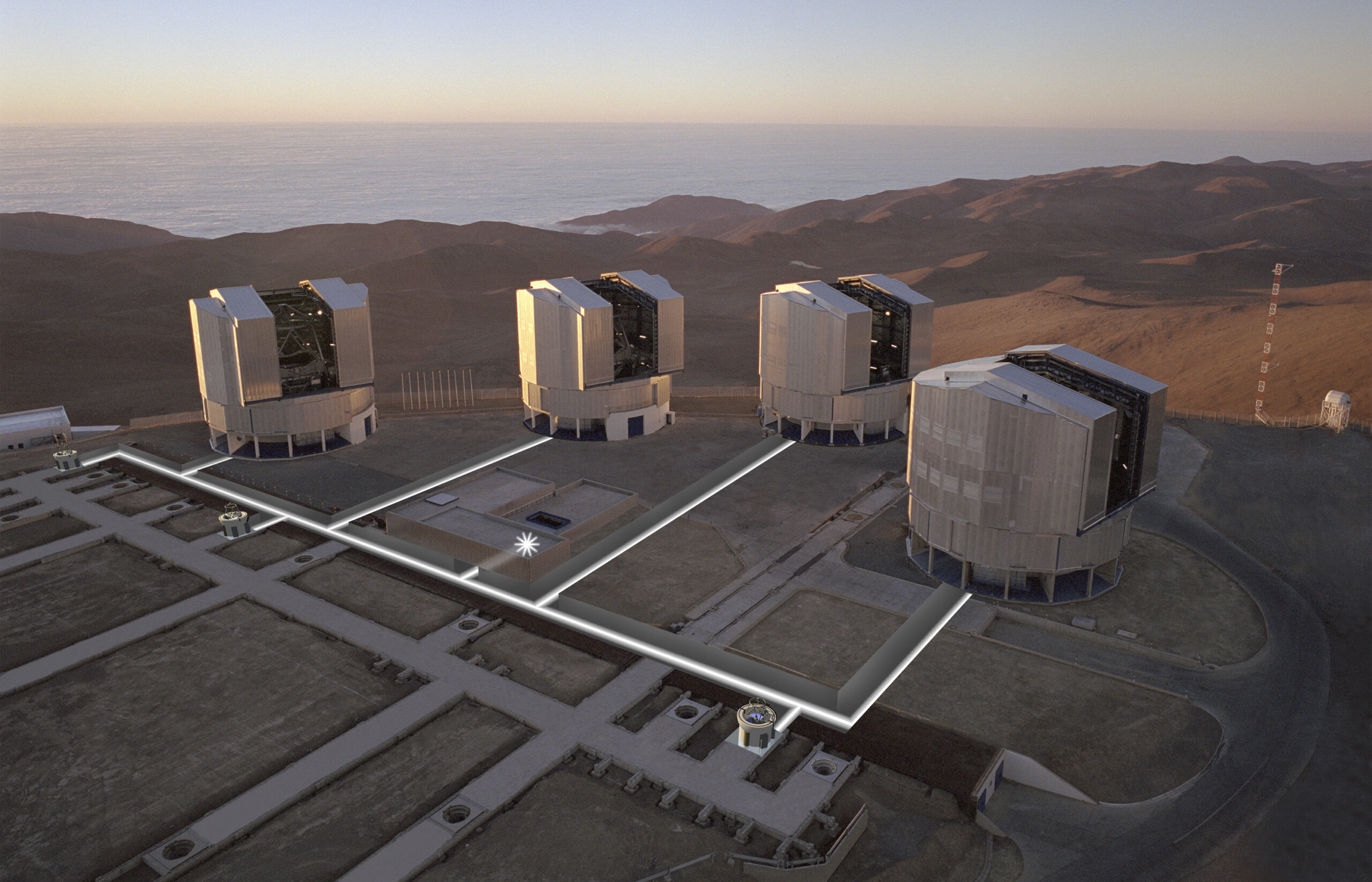 In the days leading up to their appointment at the telescope, the UW astronomers create a precise map detailing the star patterns for the exact day and time that they will be there. This map of the stars is then replicated on a large, thin aluminum plate that will be used at the telescope. The plate contains tiny, microscopic holes in the exact location of where the stars will be. These holes are so small that they are barely noticeable, so we print a series of color-coded circles on the plate to help the astronomers quickly identify the holes that correspond to the stars that they will be looking for.
When this plate is placed at the telescope, it allows the astronomers to focus on the exact stars they need to study, blocking out all of the things that they don't need to see, thus saving valuable time.
While printing small circles on an aluminum plate sounds simple, the precision required takes an incredible amount of patience and attention to detail. Being "off" by even a small fraction of an inch can cause problems for the astronomers. We typically have only a few days to add our color-coded circles to the plate, so it requires our team to deliver with both speed and perfection.
Once complete, the disc is very carefully packaged for the long journey to Chile so that it will arrive safely in the narrow window of time that the UW Astronomy team will be at the telescope to conduct their studies.
While it is not a typical print job, this inspiring, important work requires us to call upon the same exacting standards that we use for all our clients every day.
Do you have a project that requires careful attention to detail? Give us a call at (206) 448-9100 or send us a note. Let AlphaGraphics Seattle take care of the details so you can keep your eyes on the stars.