AlphaGraphics Seattle is a proud sponsor of Hopelink's End Summer Hunger campaign.
Hopelink is a wonderful nonprofit organization that has been addressing the issue of poverty and hunger in the Puget Sound region since 1971.
We donated one-thousand posters to help them spread the word about this important cause.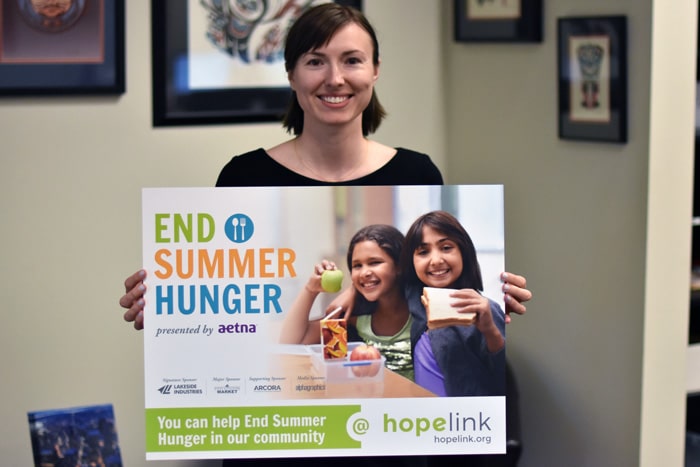 End Summer Hunger is Hopelink's grassroots effort to ensure that kids on summer break have enough to eat when meals at school are not available. The annual campaign brings together local businesses, organizations, schools and individuals to raise funds to provide supplemental food for kids who qualify for free and reduced-price breakfasts and lunches during the school year.
Hopelink served over two-thousand kids during their 2017 campaign. They are hoping to top that number this year.
For more information, or to find out how you or your organziation can help, visit Hopelink's website.