Catalogs
Your Complete Catalog Printing Company.
Partner with AlphaGraphics Today and Discover Cost-Efficient Professional Catalog Printing Solutions.
Professional Print Quality.
Choose from high-impact full-color, precise Pantone® spot-color or high-quality black and white printing. Your photos, copy and illustrations will be produced with professional catalog quality.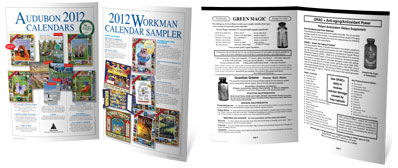 Flexible Short-Run Digital On-Demand or Long-Run Offset Options.
Ask an AlphaGraphics professional today how short-run on-demand digital color and black & white printing can help increase speed to market and reduce inventories. Typical short-run quantities range from 1 to 500 catalogs. Or, leverage high-quality offset printing for maximum savings per piece for quantities over 500. Contact us today to learn more.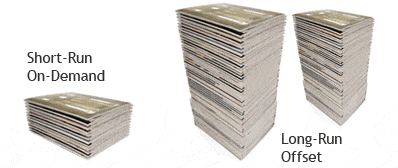 We've Got You Covered.
Talk with an AlphaGraphics professional today to choose a binding option that matches your catalog project's specifications.

Get Started Today.
Contact an AlphaGraphics Professional Today to Start Your Catalog Printing Project.
Print Management and Fulfillment
Ask an AlphaGraphics professional today how custom print management and fulfillment services can reduce costs by standardizing your print procurement workflow. We offer digital print-on-demand (POD), reduced inventory commercial printing solutions, online ordering, kitting, pick-and-pack and more.
Flexible
Our digital press, high-speed offset printing and automated finishing systems provide flexible, cost-efficient production solutions for your catalog printing projects. This means we have the right capabilities to meet your project goals. Call or click today to learn more.
Value Added Layout and Design Services
Whether you supply press-ready files or we design it, our experienced layout & design, creative and prepress team will ensure your catalog printing projects are produced cost-effectively and according to your project specifications start to finish. We are a one-stop solution for your design, printing and marketing projects.
Get Started Today and Discover Complete Catalog Printing Solutions.