Business Cards
Your Complete Business Card Printing Company.
Partner with AlphaGraphics Today and Discover High-Quality Business Card Printing and Design.
Complete Print and Finishing Options.
Business cards are an important part of your brand identity. To lend a distinct appeal to your cards, AlphaGraphics offers custom die-cut, full-color printing, foil stamp printing, raised ink lettering, embossing, debossing and glossy UV coating options. Ask about speciality paper and other unique printing substrates.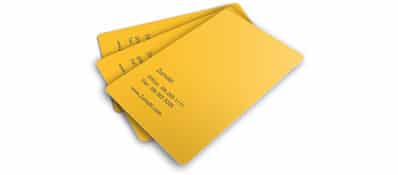 Value-Added Design Services.
AlphaGraphics can help you design business cards that will create a lasting impression. Our full-service solutions take you from concept to manufacturing with comprehensive design and printing services. Our design services solutions includes everything from logo design, corporate identity strategy to basic typesetting and stock photography selection. Our business card designs are available in a range of sizes and unique configurations.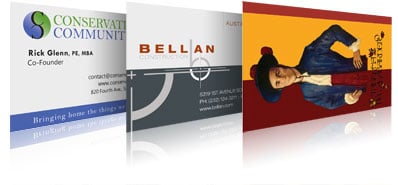 Get Started Today.
Contact an AlphaGraphics Professional Today to Start Your Business Card Printing Project.
Flexible
Our digital press, high-speed offset printing and automated finishing systems provide flexible, cost-efficient production solutions for your business card projects. This means we have the right capabilities to meet your custom or standard business card project specifications. Call or click today to learn more.
Commitment to Quality
AlphaGraphics workflow solutions in pre-press, printing and finishing ensures optimized productivity and increased quality. Our workflow is based on ISO 9001:2008 standards and incorporates lean manufacturing philosophies which allows us to meet or exceed your project's objectives with ease.
Turn-Key Online Ordering Solutions
Ask an AlphaGraphics professional today how online ordering solutions can streamline your print product ordering workflow, standardize your brand identity and reduce cost.
Get Started Today and Discover Complete Business Card Printing Solutions.