Fast, Professional Self Publishing: Book Printing and Binding
AlphaGraphics is your local full-service book printing and self-publishing partner. Get fast, professional custom book printing for businesses and authors or individuals.
Smart Publishing Solutions from Start to Finish.
Fast, professional book printing and binding services for business and self publishing books or other projects. Partner with AlphaGraphics today and discover professional bookstore quality book printing & cost-efficient self-publishing solutions.
We've Got You Covered with Paperback or Hardcover Binding Services
Talk with an AlphaGraphics professional today to choose a paperback or hardcover binding option that matches your project's specifications.

Interior Page Options: Professional Black and White or Full Color Printing
Choose from high-quality black and white or full-color printing. Your photos, copy and illustrations will be produced with professional bookstore quality.

Flexible Size and Paper Options: Standard or Custom sizes
Whether your project is a novel, technical manual or comic book, we have the right standard or custom trim size for your project. Select from standard publishing grade or premium paper substrates.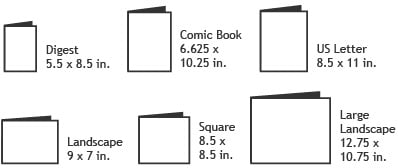 Leading-Edge Solutions
AlphaGraphics is your local full-service book printing and self-publishing partner.
Flexible Book Self Publishing Solutions
Our digital press and high-speed offset printing systems provide flexible leading-edge production solutions for your projects. This means we have the capabilities to help you with whatever stage your product's life cycle is. Whether it's frequent on-demand reprints, maintaining reduced print inventories or tighter production schedules. We have the solution to meet your objective!
Increased Speed to Market: Pre-publishing, Print, Binding and Fulfillment
AlphaGraphics workflow solutions in pre-publishing, print, binding and fulfillment ensures optimized productivity and increased speed to market. Our workflow is based on ISO 9001:2008 standards and incorporates lean manufacturing philosophies which allows you to schedule and distribute books in days.
Value-Added Pre-Publishing Services
A good book shouldn't be judged by its cover, but a good cover design can't hurt. AlphaGraphics pге-publishing services include:
Cover design
Advanced formatting
ISBN barcode generation
PDF generation of your book
Gallery copies of approved digital files
Ask about indexing, editing or content delivery for other channels.
Get Started Today to Discover Professional Bookstore Quality Book Self-Publishing.