Every day at AlphaGraphics we get to print a variety of projects. Books, brochures, signs, posters, business cards —you name it, we print it. Every so often an opportunity to print something we don't get to work on too often presents itself. In this case, it was playing cards.
You guys print playing cards too? Of course we can print playing cards!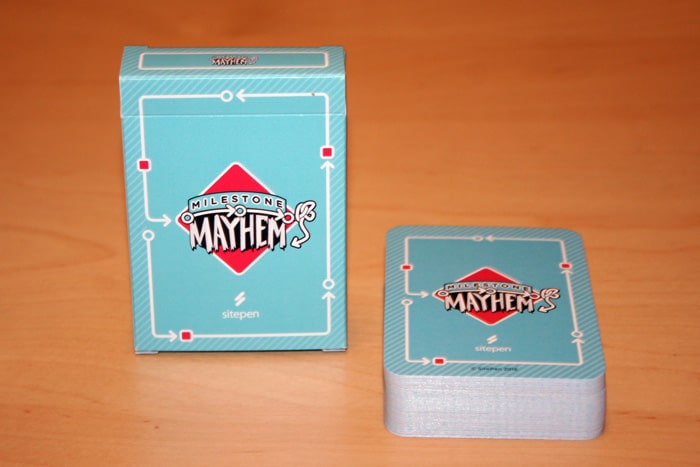 SitePen is a web-app development company based out of sunny Palo Alto, CA. They invented a card game called Milestone Mayhem. In it, you play as the project lead on software development project. The goal is to be the first player to reach your project milestone.
The game serves as both a promotional and teaching tool for SitePen. It's a fun way to bring awareness to potential issues that may arise during the web-app development process.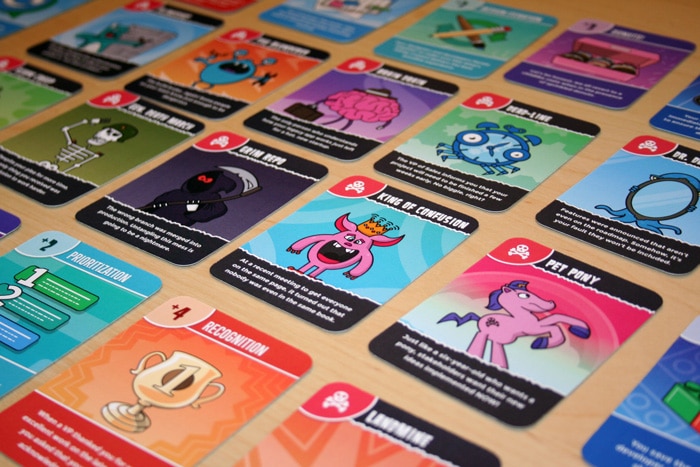 Each game includes a set of 57 unique cards and comes packaged in a custom die-cut box.
The cards were printed on 14 Pt Tango Digital C2S cover stock. They feature a variety of charming original illustrations. They are standard playing card size (2.5" x 3.5") and have a UV Satin coating for that extra high-end professional touch. The coating also protects the cards from run-of-the mill wear and tear experienced through game play.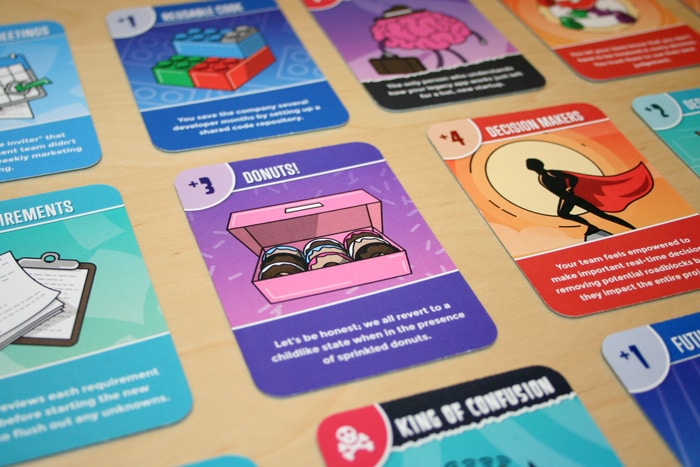 A PMC Die Cutter cut the cards to size. A PMC die cutter cuts with speed and accuracy so every card comes out the exact same shape. It pushes large stacks of material up through the tool, ejecting the finished parts out of the back of the machine.
To get a better idea of how it works, watch this video.
SitePen was ecstatic about the way their game turned out. According to them, the game was all the rage at a recent tech conference they attended.
"The cards were a complete success and went over really well at the conference. Our booth was full the entire time and people were waiting in line to play the game and get the cards. Everyone was asking where/how to buy them.  It was a pretty awesome response. We're very happy with the cards!"
— Carrie Rice, SitePen