Even in today's fast-paced digital world, the old-school business card remains the best way to quickly share contact information. A well-printed card shows that you are professional, yet personal, and they go a long way in helping you make a great impression.
The business cards we printed for Blackrock Industries hit every mark. They're sturdy, they're unique, and they are good physical representation of the quality of work that Blackrock is known for. We should know because we've partnered with them many times on various print and installation projects.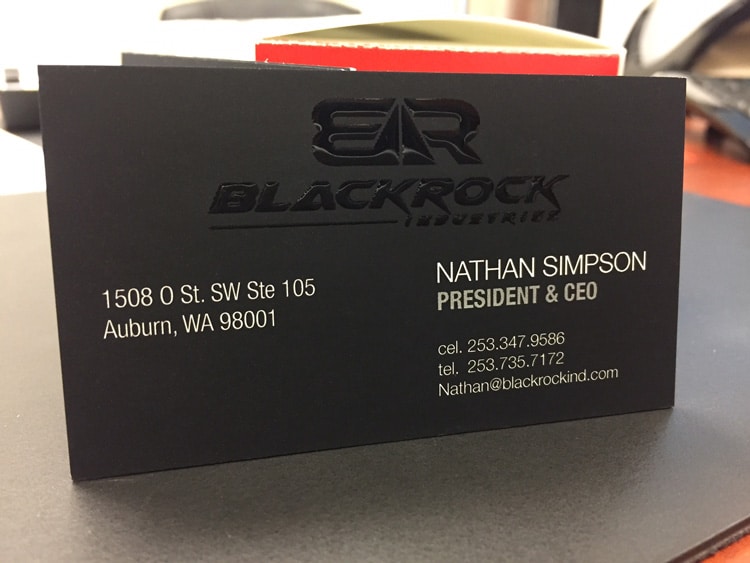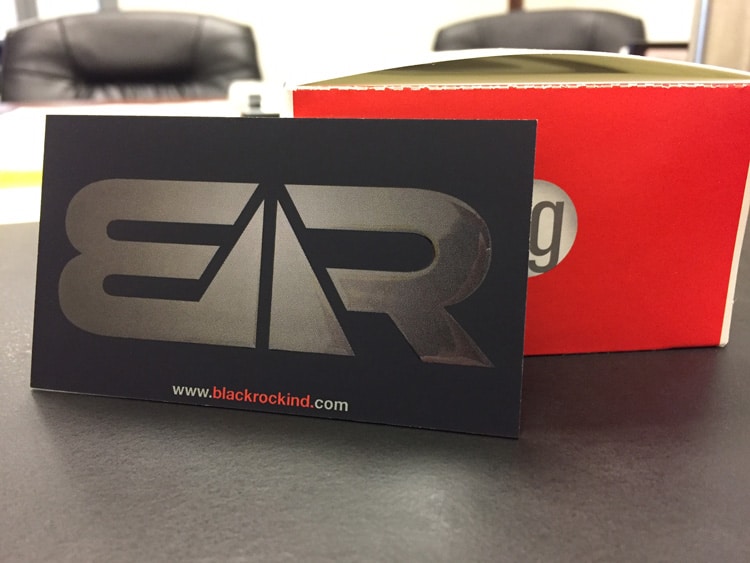 What really sets these business cards apart is the thickness and the special finishing options. They are more than twice as thick as a typical business card. Combine that with the soft-touch laminate and the Radiant Texture Spot finish on the logo, and you've got a business card that will get you noticed.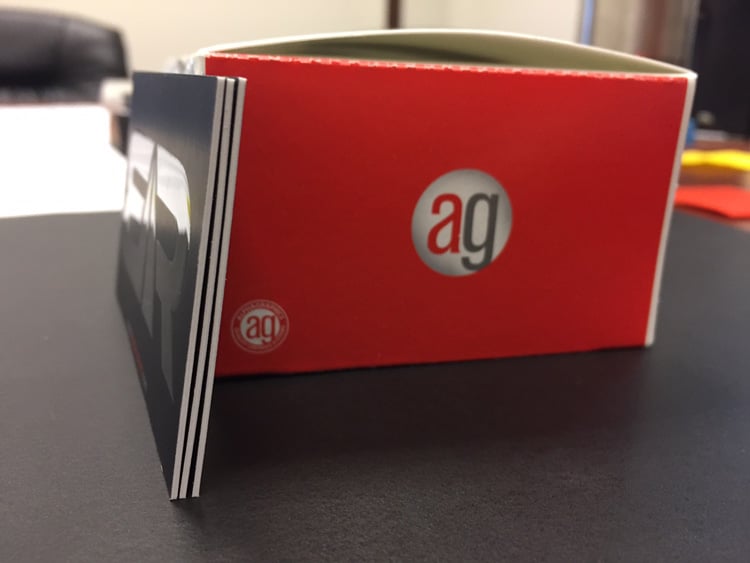 A business card like this MEANS business — Just ask Blackrock Industries.
"I just wanted to deliver a big THANK YOU to the AlphaGraphics team for your work on our business cards! Everything about them is absolute top-quality! Our team is stoked, and proud to represent our company with such a fine card. YOU GUYS ROCK!!"
—  Konrad Kruszewski, Blackrock Industries, LLC
Project Summary
Project: Business Cards
Size: 3.5" x 2"
Printing: Digital Printing
Press: Indigo, Scodix
Finishing Options: Soft Touch Laminate, Radiant Texture Digital Spot UV
Paper: Multiloft Westrock C1S