Here is an interesting marketing collateral project we recently printed for a local business. Naked Prosthetics is based out of Olympia, WA and is a leading provider of cutting-edge finger prosthetics. They designed this marketing envelope piece to help tell their story to the world.
The envelope looks great and works on every level.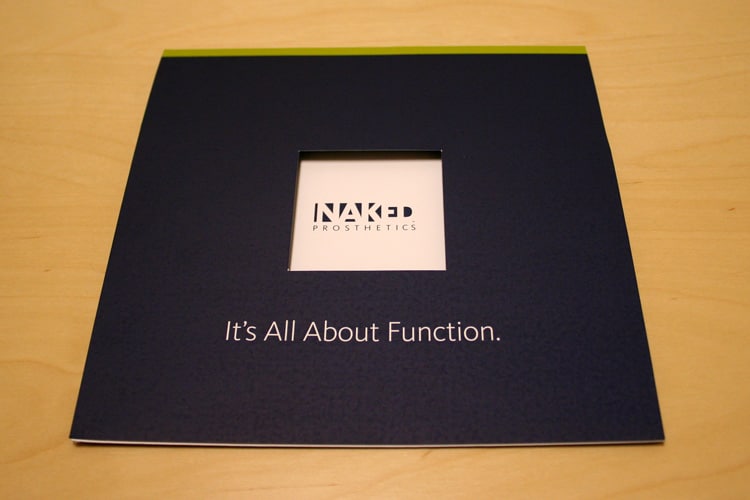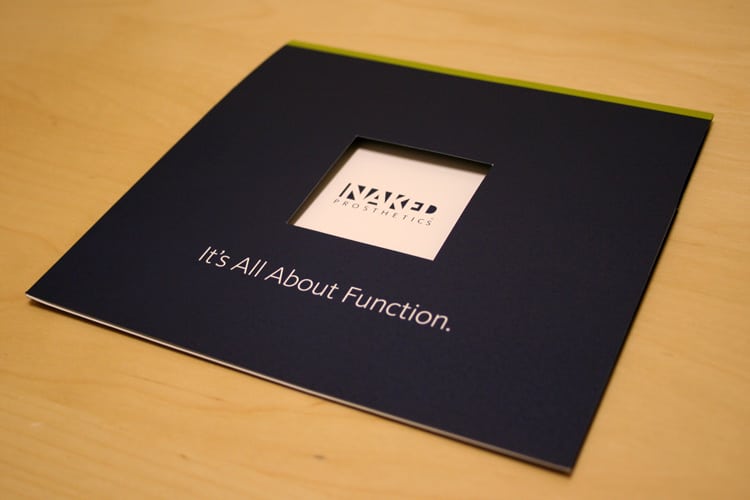 This project takes advantage of our offset and digital printing capabilities. The envelopes were printed offset on our Komori press, while the inserts were printed digitally on our Indigo press.  It made sense from a cost/quantity perspective for us to print it this way.
Matching the color of a digital print to an offset print always poses and interesting challenge. No matter what you do, the colors will never EXACTLY match. However, we can usually get really close, to the point where it's hard to tell the difference with an untrained eye. For this project, we took great care to ensure that the blue on the inserts matched as closely as possible to the blue on the envelopes.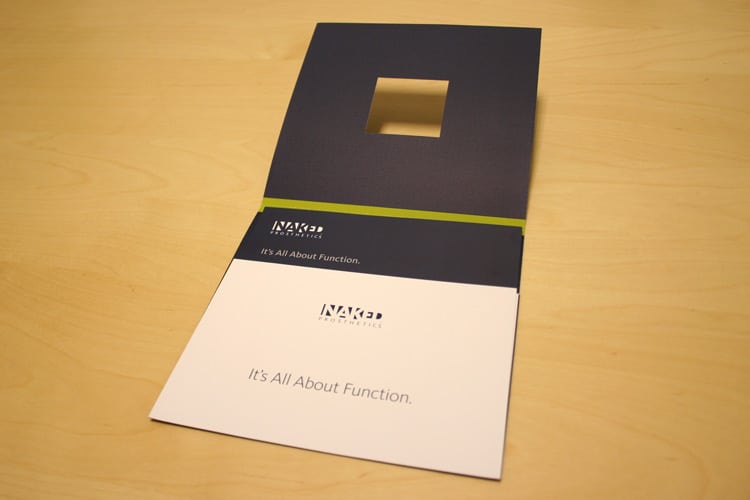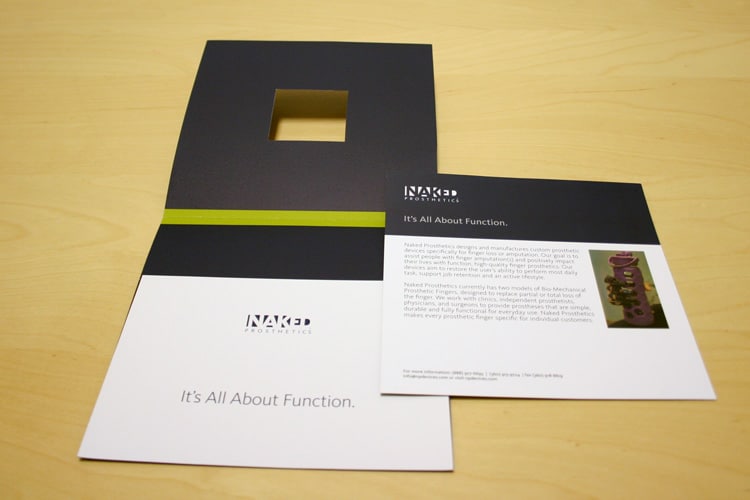 The first thing you notice about the envelope is the square shaped cutout in the middle that reveals the logo printed on the inside pocket. We made a custom die line to create that effect. The second thing you notice is the Soft Touch laminate on your fingertips when you hold it in your hands.
Each of the inserts features powerful photographs of their prosthetic devices, as well as engaging copy to tell the company story.
Project Summary
Project: Envelope Marketing Piece
Parts: Envelope, Inserts
Size: Envelopes 6.75" x 6.75" | Inserts 6.5" x 6.5"
Printing: Offset, Digital
Press: Komori, Indigo
Paper: Titan Recycled 8.3 Pt Dull Cover, Blazer Digital 9.3 Pt Satin Cover
Print Enhancements: Custom Die Cut, Soft Touch Laminate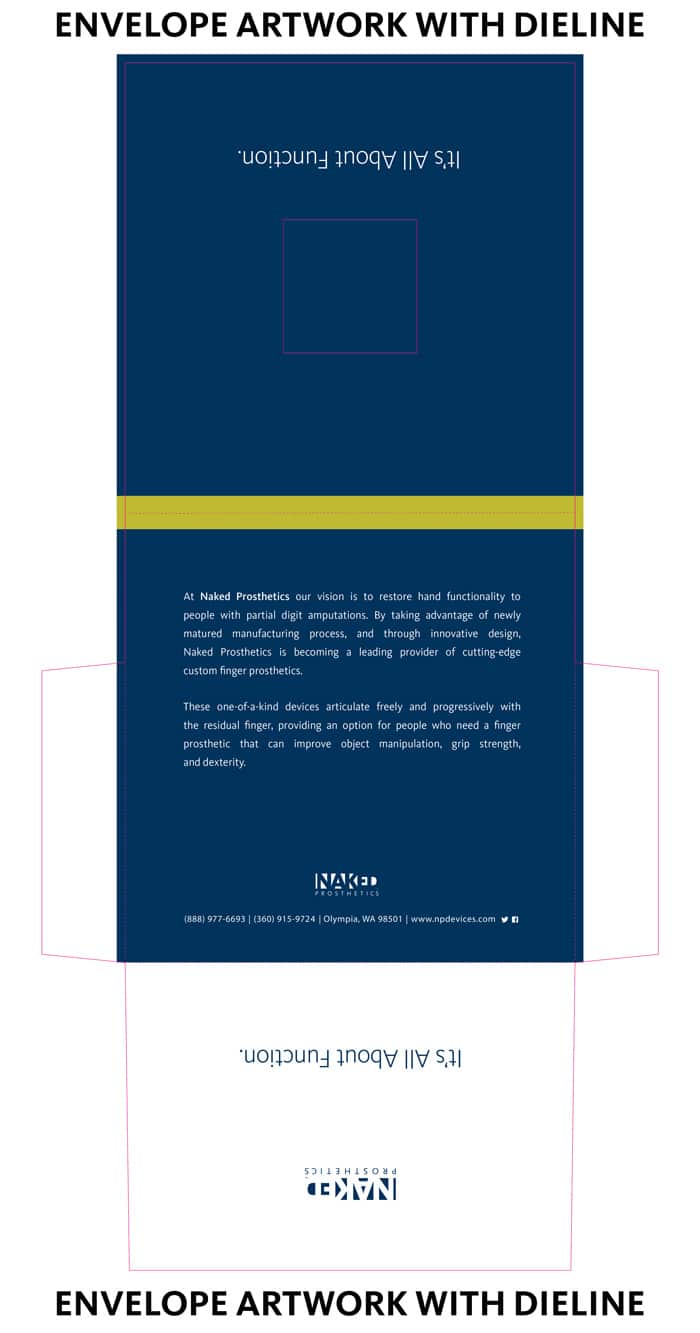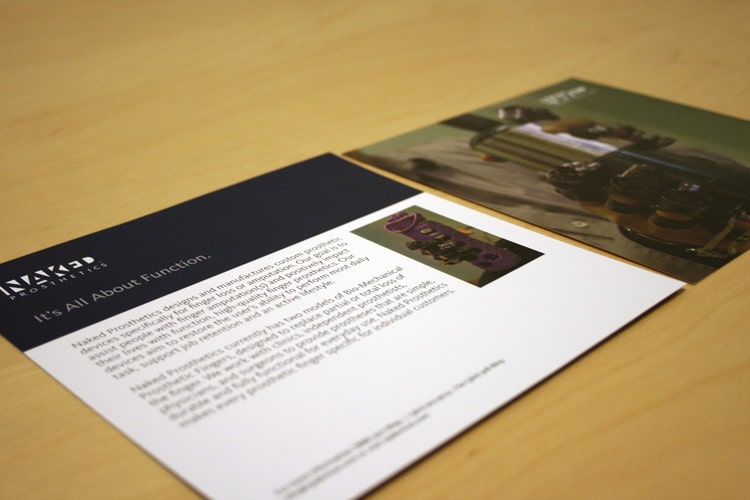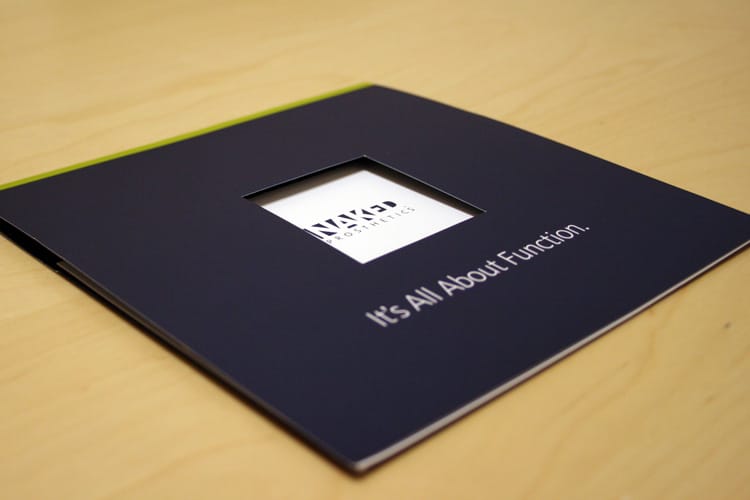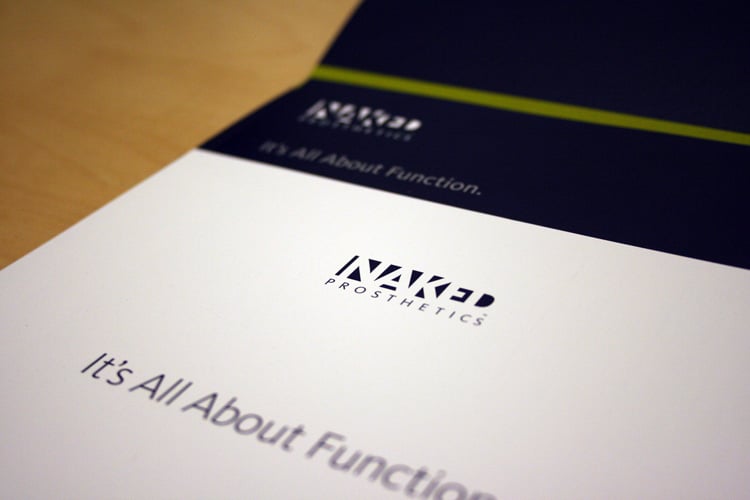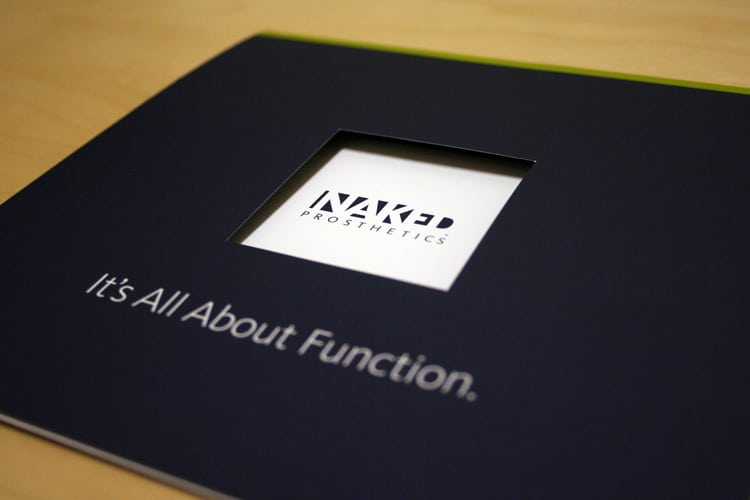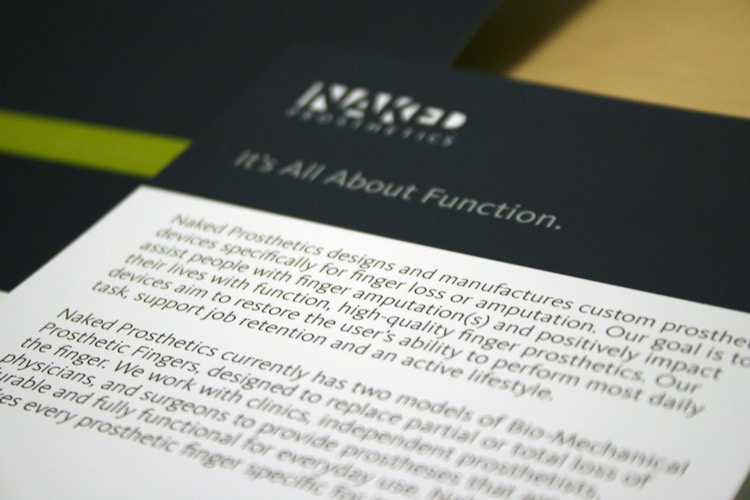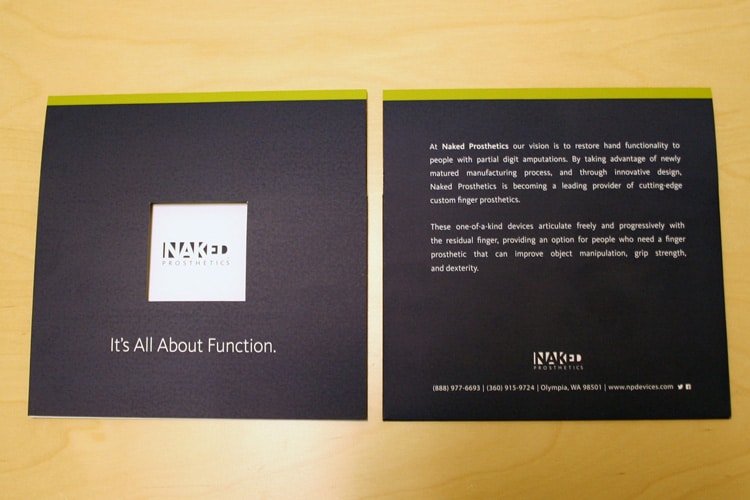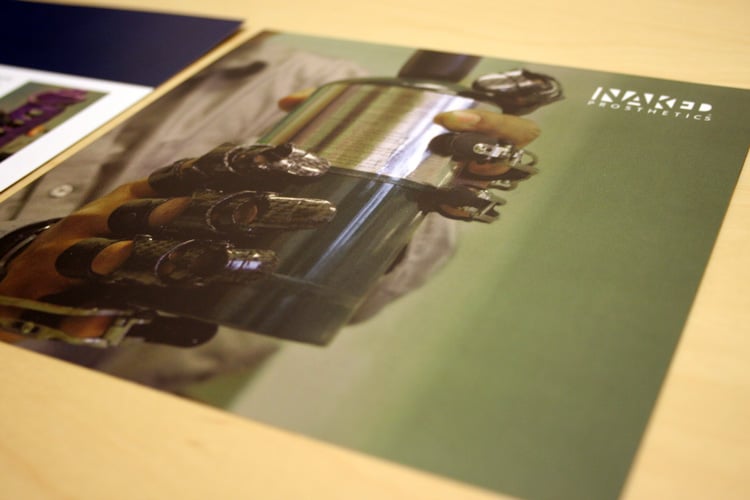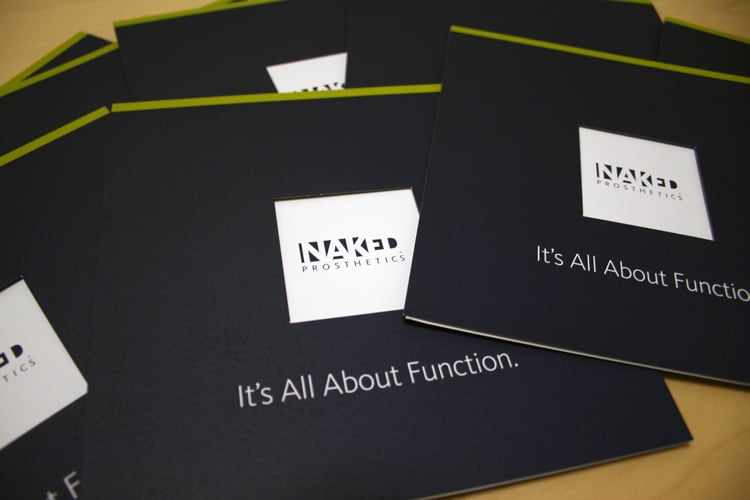 ---
We wold love to help you with your next marketing piece. Please get in touch and let us know what you are working on. Request a quote today!