As a print solutions company, we are no stranger to interesting marketing collateral. We work on hundreds of projects each week, helping our clients achieve their visual communication goals.
For example, we recently produced some custom pillow boxes for Swedish Medical Center. Swedish hands them out as gifts and promotional items at their events. The pillow boxes are a hit. The presentation never fails to delight (and people love the chocolates inside the box).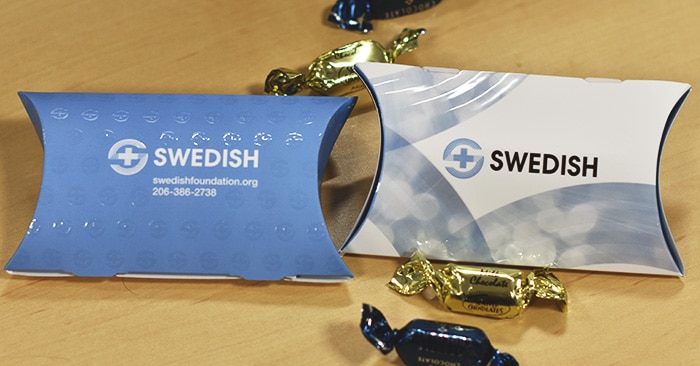 Swedish has been a long standing client of ours for many years. Last October we sent them some custom designed pillow boxes filled with delicious chocolates from Seattle Chocolates, just to show them our appreciation.
They liked the gifts so much that the very next day they called and asked what it would take to produce some pillow boxes for themselves.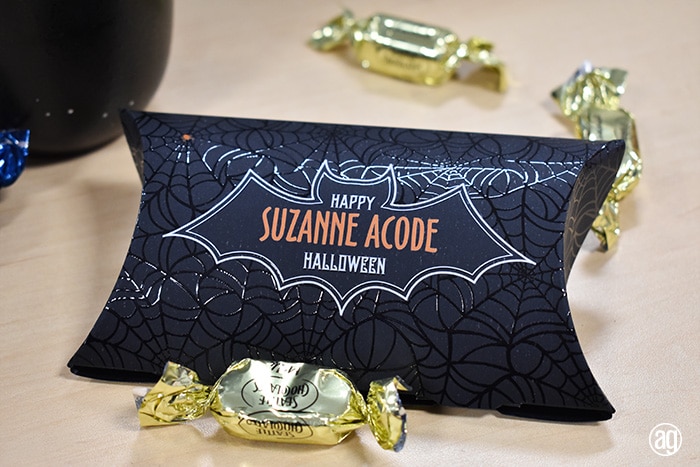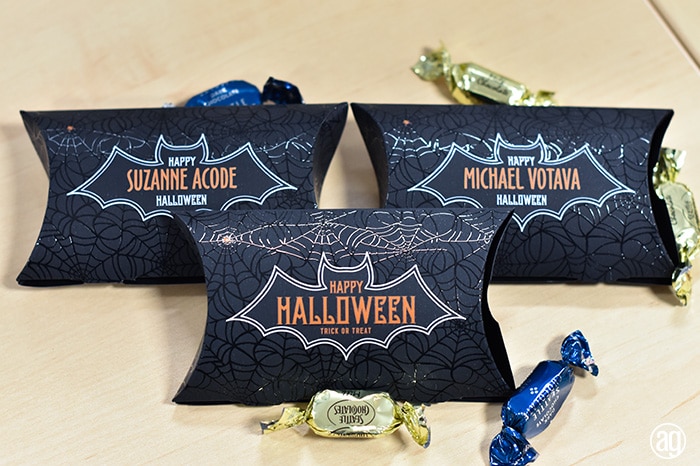 The custom pillow boxes are made entirely in-house. Swedish provided us with the artwork, and we handled all the production.
There are three different box designs. Each box is die cut, and features soft-touch lamination and raised texture digital spot UV (a highly-exclusive effect that can only be produced on our Scodix digital press).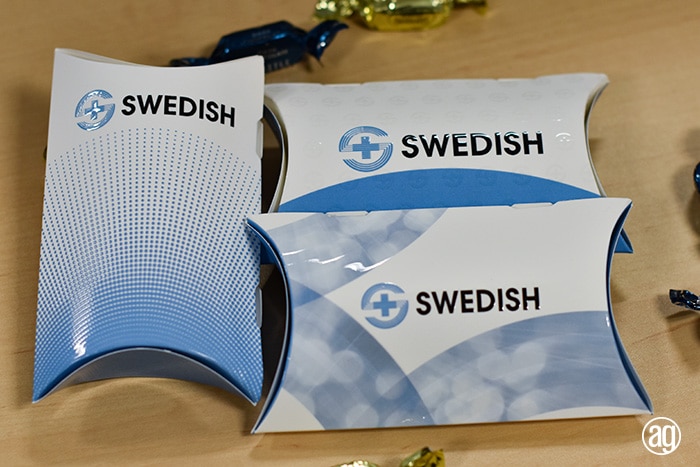 The great thing about a pillow box is that it is sturdy and light-weight. They can hold a number of small objects making them a versatile marketing piece. No glue or tape is required for assembly. The box is scored so the sides easily fold over, held in place with two tabs inserted into slots.
The final product turned out great. Take a look at the photos below.
If you're interested in adding custom pillow boxes to your marketing mix, you can get the ball rolling by requesting a quote.  We are ready to partner with you!