AlphaGraphics Seattle has been the go-to resource for trade show booth materials for over three decades. While the COVID-19 pandemic put a halt to all trade show activity, recently we've seen a steady return of clients seeking event booth and marketing materials as conferences start to ramp up. These events are being held on a smaller scale than prior to the pandemic, with appropriate safety protocols in place.
An exciting startup in the gaming industry, Teravision Games approached us just 72 hours before making their tradeshow debut at the PAX West Conference in Seattle. They needed their brand to make a powerful first impression but had limited time and a budget befitting a young company. They had sought out other print solution providers; one had come within budget but could not offer the quality presentation that Teravision Games was looking for, the other had a much more expensive solution that was outside of budget.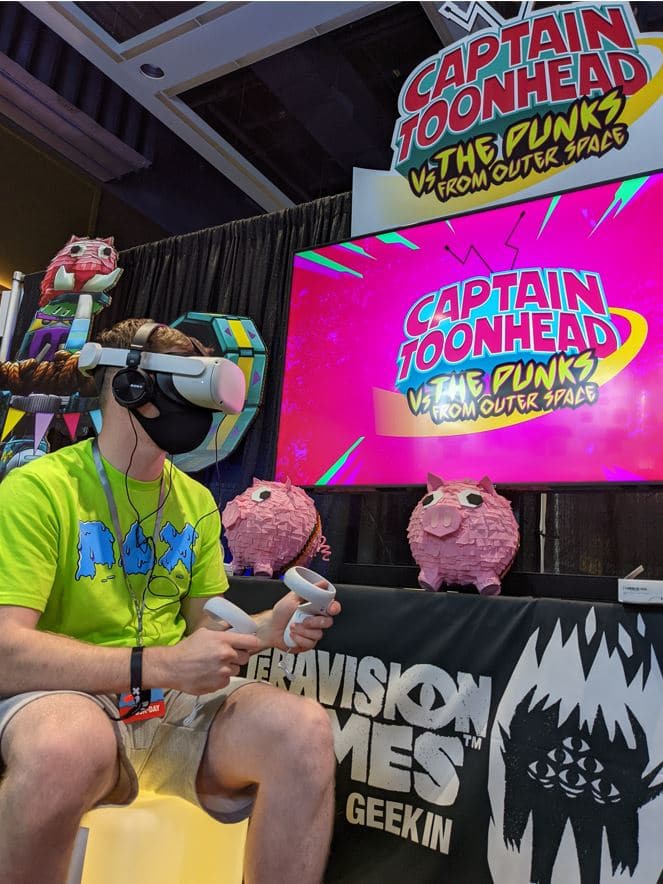 We reviewed Teravision Games' art files and started asking questions about their goals and priorities. We helped them to understand their options and the trade-offs across quality, speed, and price when considering substrates and technique. Across the suite of products they were looking to have produced (signs, tablecloths for the booth tables, and standees of the game characters) there were places where we were able to arrive at solutions that saved them money, and other areas where spending a bit more was well worth the cost to make the impression Teravision games was looking for.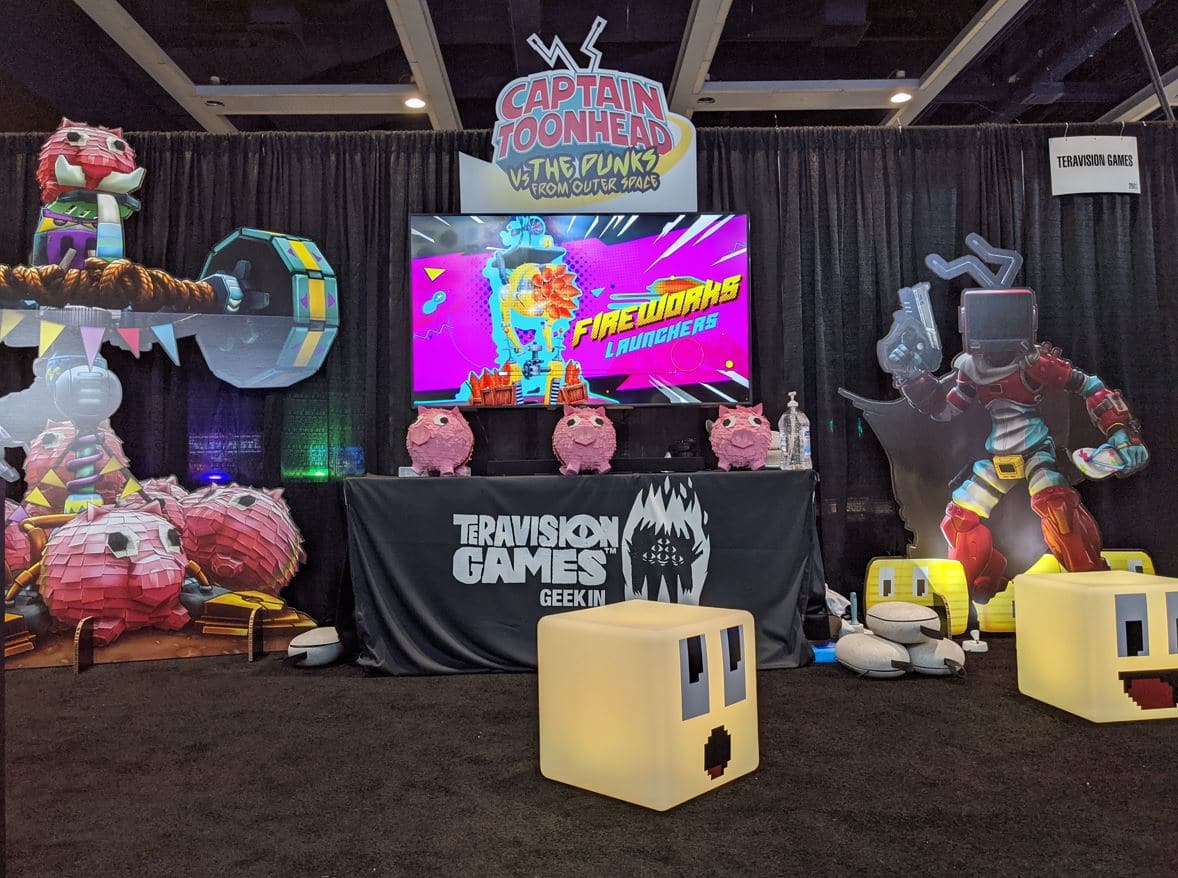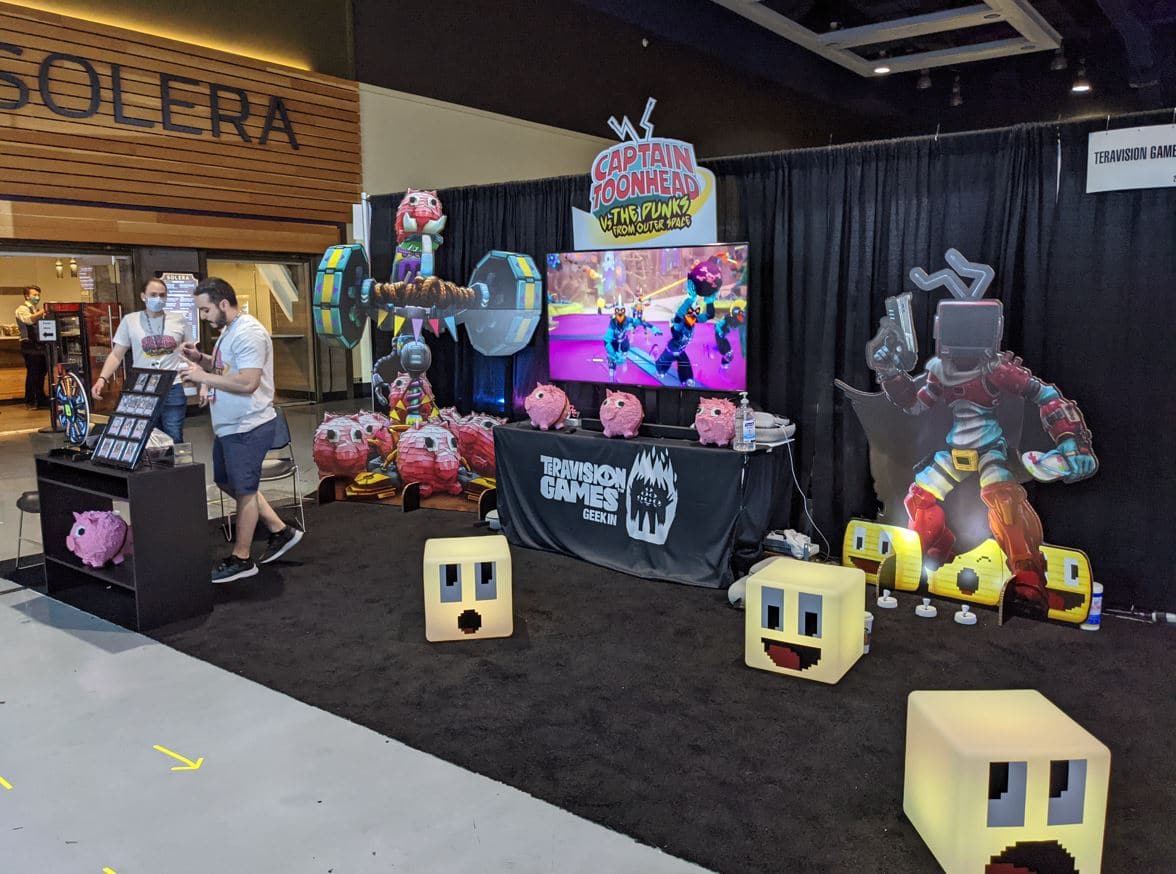 While the design and production of trade show materials can often take considerable time and planning, we knew we had to move with speed. Thanks to our full suite of large format equipment, dye sublimation and two CAD machines, we had the production capacity to work quickly and produce all the products under one roof in time for PAX West.
We are happy that Teravision Games scored a big win at their first show. They wrote to us:
"The booth is looking AMAZING! And it's attracting a constant flow of people. We always have a 2-hour line to play. Thanks to the awesome job you guys did. We are truly grateful."
If your company is making a trade show debut or comeback, we are ready to help your brand make a big impression.