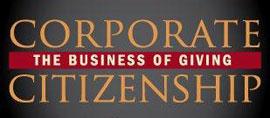 AlphaGraphics Seattle has been named as a top 75 Corporate Philanthropist by Puget Sound Business Journal for 2013.
Click here to read the complete Washington State Top Corporate Philanthropist for 2013 Puget Sound Business Journal article.
AlphaGraphics Seattle is a leading full-service print operations, direct mail and direct response marketing service provider in the Pacific Northwest and is the 6th largest quick printer in the United States as measured by the prestigious Quick Printing (QP) Magazine's Top 100 list. Click here to view the 2012 QP top 100.
AlphaGraphics of Seattle has been developing relationships with clients since 1989 and has offices in Lynnwood, Renton, Bellevue and Downtown Seattle.
Questions or comments? Please contact:
Reid Baker
Vice President of Sales
206.448.0502
rbaker@alphagraphics.com